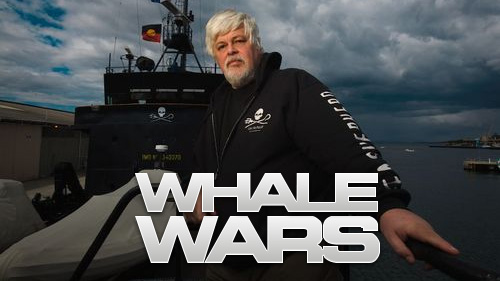 The Sea Shepherds are headed back to frigid Antarctica for a tenth mission to stop Japanese whaling - but for the first time they'll make the voyage without their leader. Under legal siege, Captain Paul Watson, founder of the direct-action environmental organization Sea Shepherd Conservation Society, is forced to hand the mission over to youthful veteran Peter Hammarstedt following a ruling from the United States Court of Appeals for the Ninth Circuit. The ruling has Watson's hands tied as it imposes strict limits on how he and his U.S. cohorts in Sea Shepherds can interact with Japanese whaling activities. Animal Planet's Emmy(R)-nominated series, Whale Wars goes deep inside the Sea Shepherd organization to document this latest perilous campaign, "Operation Relentless".
Add to my shows
season 5
Target Acquired 05x08
21.07.2012
Counterstrike 05x07
14.07.2012
Never Say Die 05x06
07.07.2012
Crossing the Line 05x05
30.06.2012
Into the Belly of the Beast 05x04
23.06.2012
Dead in the Water 05x03
16.06.2012
Games of Chance 05x02
09.06.2012
Setting the Trap 05x01
02.06.2012
Battle Scars 05x00
02.06.2012
Highlights of the last four seasons of "Whale Wars," which has been chronicling the Sea Shepherd Conservation Society's anti-whaling campaigns since 2008.