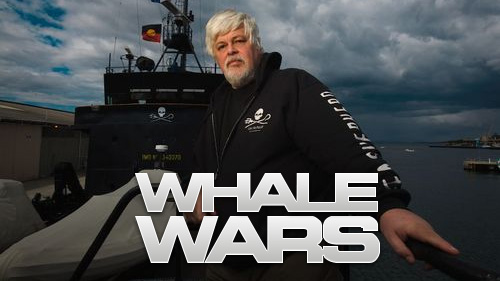 The Sea Shepherds are headed back to frigid Antarctica for a tenth mission to stop Japanese whaling - but for the first time they'll make the voyage without their leader. Under legal siege, Captain Paul Watson, founder of the direct-action environmental organization Sea Shepherd Conservation Society, is forced to hand the mission over to youthful veteran Peter Hammarstedt following a ruling from the United States Court of Appeals for the Ninth Circuit. The ruling has Watson's hands tied as it imposes strict limits on how he and his U.S. cohorts in Sea Shepherds can interact with Japanese whaling activities. Animal Planet's Emmy(R)-nominated series, Whale Wars goes deep inside the Sea Shepherd organization to document this latest perilous campaign, "Operation Relentless".
Add to my shows
season 4
War Stories 04x12
13.08.2011
Journalist Lisa Ling sits down with Captain Paul Watson and five of your favorite Sea Shepherds to dig deeper into the historic campaign that led to Japan's whaling fleet quitting their season early.
Delivering the Final Blow 04x11
13.08.2011
Captain Paul Watson's crew of volunteers refuses to back down from the whalers, vowing to follow the fleet to the ends of the earth. Finally, after 30 years, Watson sees his life's work paid off with the ultimate victory.
Delivering the Final Blow 04x10
13.08.2011
The Giant Enemy 04x09
06.08.2011
Battle Stations 04x08
30.07.2011
Enemy in Their Grasps 04x07
23.07.2011
Race to Save Lives 04x06
16.07.2011
Tracking the Enemy 04x05
09.07.2011
The Devil's Icebox 04x04
25.06.2011
Ghosts in the Machine 04x03
18.06.2011
No Escape 04x02
11.06.2011
Battle Cry 04x01
04.06.2011