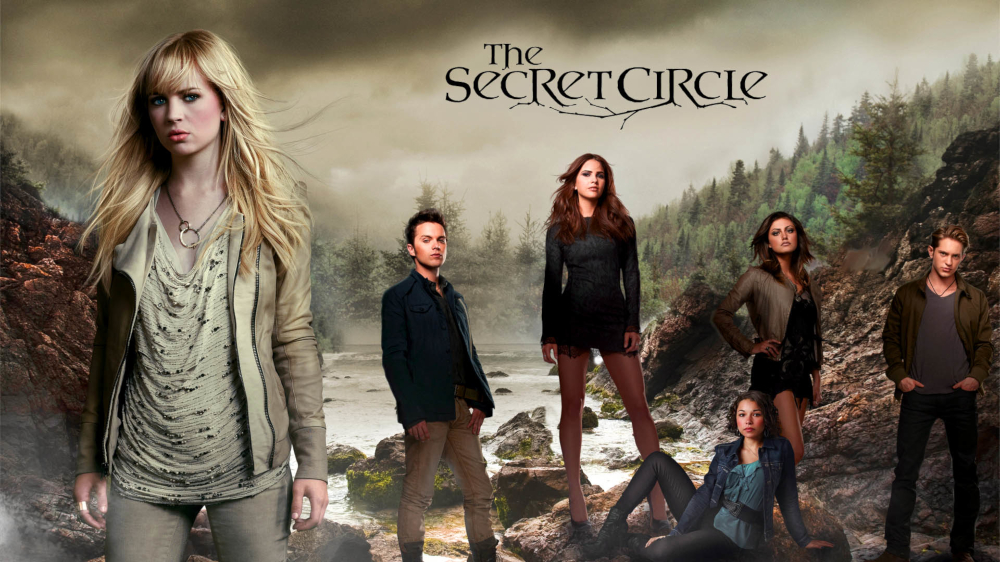 After Diana introduces Cassie to other members of the circle, they reveal themselves as witches, and that she is one as well. Initially, Cassie refuses to believe them - until Adam shows her how to unlock her magical powers. After Cassie reluctantly joins the circle, Adam, Diana, Faye, and the other members of the coven quickly discover that with Cassie in their circle, they are able to cast spells more powerful than they ever could before.
Add to my shows
Latest episodes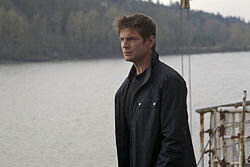 Family 01x22
11.05.2012
When Faye is captured by the Witch Hunters, Jake, Melissa and Adam set out to save her. Blackwell wants to unleash the power of the crystal skull and tries to convince Cassie and Diana that their Balcoin blood is the only way to stop the Witch Hunters permanently. Meanwhile, Dawn and Charles discover a way to get their powers back ... but one which comes at a very big cost.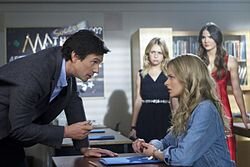 Prom 01x21
04.05.2012
It's Prom night in Chance Harbor and after Adam uncloaks a crystal hidden in the school, Blackwell tells Cassie she can use her dark magic to find it. When Cassie follows this advice, it leads her to a dangerous discovery. Meanwhile, Faye invites Jake to Prom, despite the fact that he stood her up two years earlier. Adam, Diana, Cassie and Melissa finally make it to Prom but when they lose the crystal to Eben, they end up in a life and death situation. Meanwhile, Dawn attempts to stop Blackwell, who casts a deadly spell on Charles.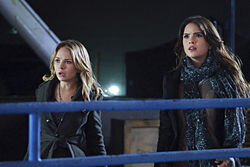 Traitor 01x20
27.04.2012
When a crystal is magically stolen from the abandoned house, the Circle decides it was the traitor witch working with Eben. Jake calls for a meeting with Isaac to see if they can get him to change sides, only to find out that Isaac has been killed by Eben. Cassie's loose grasp on her dark magic threatens to destroy any possible alliance when their pursuit of the traitor leads them to the "Creepiest Place on Earth." Meanwhile, Faye and Jake work together to steal Dawn's crystal, Melissa and Adam pair up and uncover a new magic trick, and a frustrated Diana reaches out to Charles for help. Diana and Cassie chase the traitor in the "Creepiest Place on Earth" and Cassie uses dark magic to stop him only to find out it's Nick who is supposed to be dead.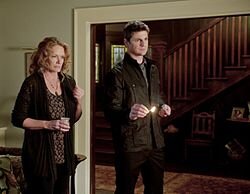 Crystal 01x19
20.04.2012
To protect themselves from the witch hunters, Jake, Cassie and Faye team up to seek out Jake's grandfather, Royce, to find his family's crystal and are confronted with disturbing theories about the events of sixteen years ago. Meanwhile, Diana tries to balance her pursuit of the Glaser crystal with Melissa and Adam with her new romantic life with Grant, who demands to know what she's hiding. At the same time, Callum attempts to re-insert himself into Melissa's life. Also, Charles and Jane plot their move against Blackwell and it is revealed that Diana is the other Blackwell child. Then Blackwell reveals his dark powers are still intact and he wants to use them to create a black magic Circle with his newly found kids.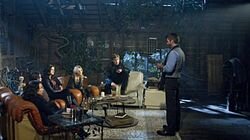 Sacrifice 01x18
30.03.2012
Witch hunter Samuel comes to town with a message for Blackwell about Eben's plans; he is trying to resurrect the demons that Blackwell summoned to Chance Harbor sixteen years ago, and plans on making a human sacrifice. Meanwhile, Diana continues her relationship with Grant, but it is revealed that her magic is not the only secret in their relationship. Faye and Melissa compete for the attention of a jock at the Boathouse, while Adam tries to deal with no longer remembering why he loved Cassie.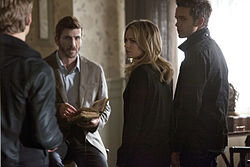 Curse 01x17
23.03.2012
Blackwell tells Cassie and Adam that while their love might be destined, it is also cursed; once awakened a member of the Circle will die. It is a race against the clock to find a way to break the curse before it takes Jake's life. Meanwhile, Faye becomes certain that Eva is hiding something once it becomes apparent that Lee is missing, and Charles plots against Blackwell.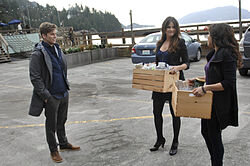 Lucky 01x16
16.03.2012
Cassie catches Blackwell sneaking around the abandoned house, leading Adam to believe that he is looking for a device to drain witches' powers and is still consumed by his dark magic. Faye meets Eva, and is taken aback to discover that she is Lee's girlfriend. Meanwhile, Melissa encourages Diana to date a mortal guy, specifically a handsome Australian, named Grant, who is new to town. Also, Dawn has a reunion with Blackwell, but it isn't entirely what she expects.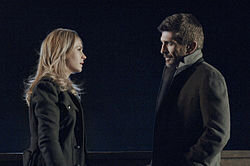 Return 01x15
17.02.2012
John Blackwell, Cassie's father, shows up on her doorstep; however surprise turns to suspicion when he wants the medallion. Eben and his band of witch hunters take Cassie captive, causing Jake to offer a trade and Adam to call the other Circle members for help. Meanwhile, Faye and Diana are both concerned that Melissa is spending too much time in the company of Callum.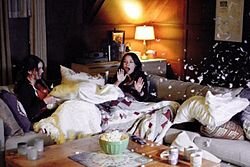 Valentine 01x14
10.02.2012
In honor of the holiday Faye throws a girls-only, "anti-Valentine's Day" slumber party at her house, and the other (female) members of the Circle are invited to attend. The night takes unexpected turns as both Melissa and Diana use Devil's Spirit to get high, and Lee crashes the party to help Faye increase her power. Meanwhile, Cassie turns to Jake and Adam for help after the spirits of vengeful witches begin to haunt her.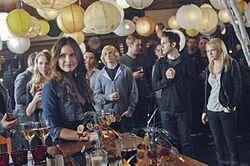 Medallion 01x13
03.02.2012
Cassie and Jake meet with a psychic, Lucy, who has information about the medallion found in the previous episode. Cassie calls on the Circle for help unlocking its powers, however Adam worries about the dark magic taking over Cassie. Meanwhile, Ethan has enlisted Diana's help in throwing Adam a birthday party, and Faye and Melissa try Devil's Spirit.