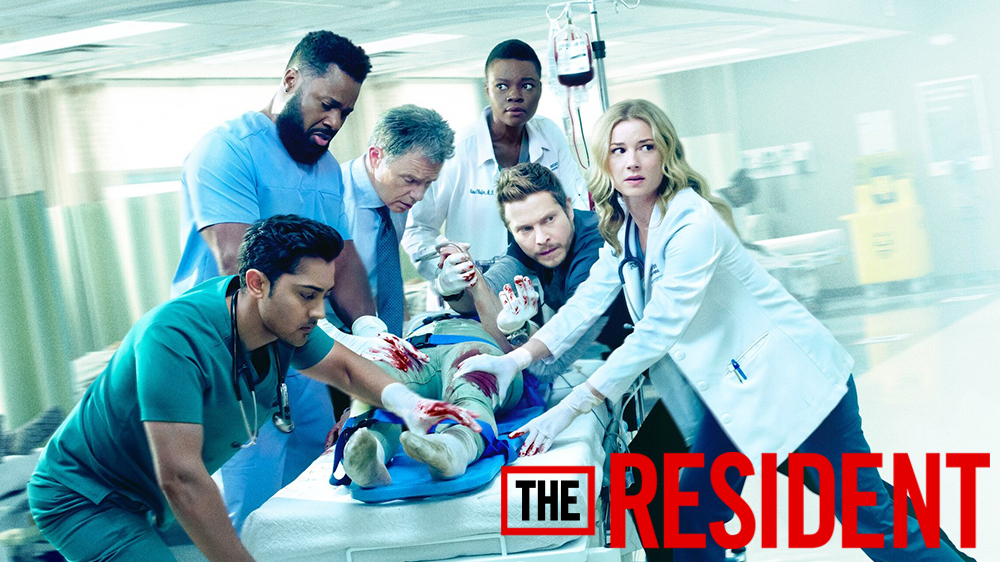 The Resident is a powerful new medical drama focusing on the final years of a young doctor's training that rips back the curtain to reveal the truth of what really happens, both good and bad, in hospitals across the country.
Add to my shows
Next episode
Unknown Origin 05x10
wednesday
When the first day of Kit's experimental Flight Go team program sends Conrad out into the field, he builds a new relationship with a fellow doctor along for the ride. Devon works with Trevor for the first time on a patient with a mysterious fever, the cause of which can't be found. Meanwhile, Bell is hiding a secret from the whole staff and they are starting to become suspicious.
Latest episodes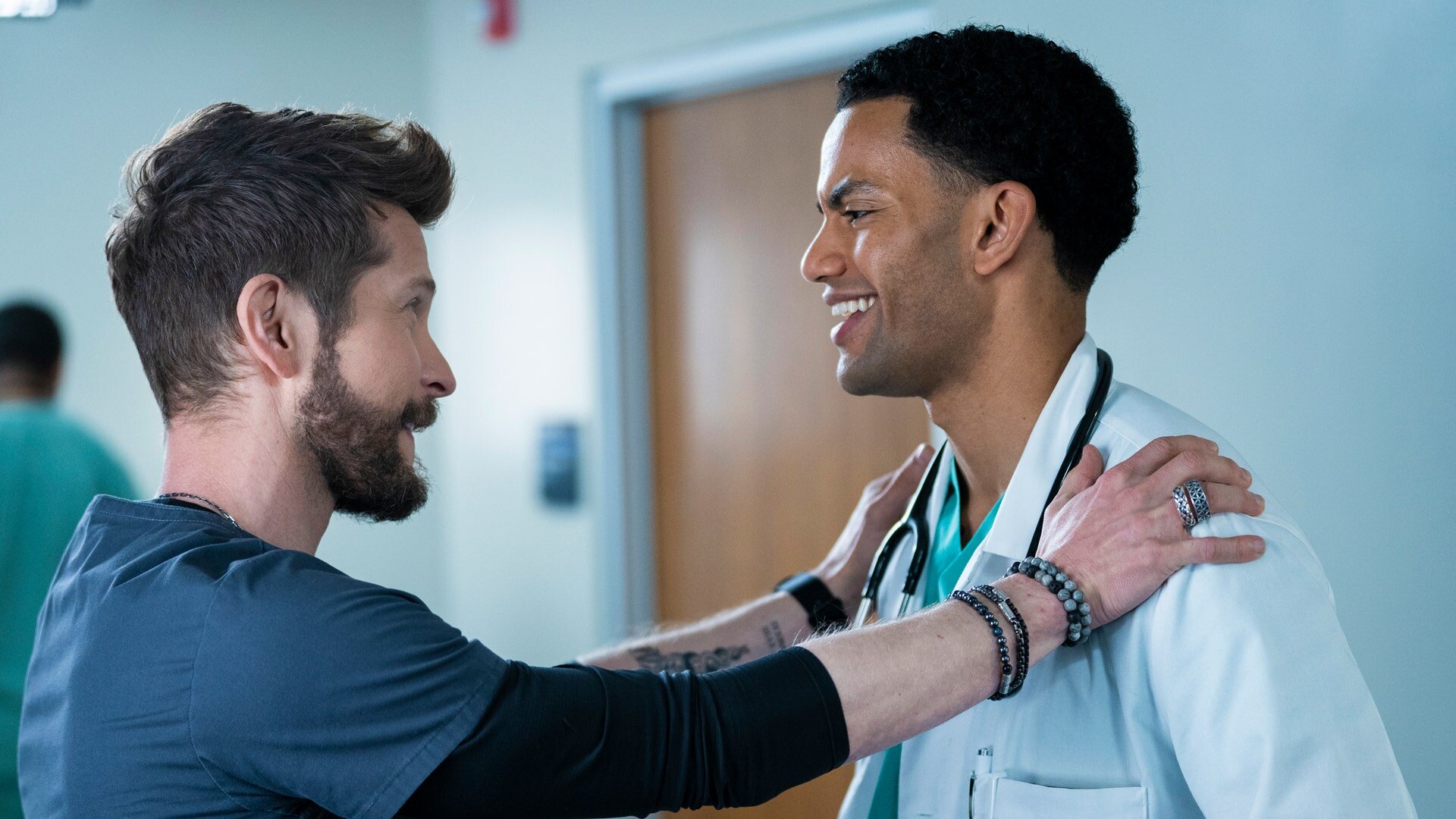 He'd Really Like to Put in a Central Line 05x09
wednesday
Conrad takes Trevor under his wing to care for a patient whose good luck seems to have run out. Leela struggles when given the decision to take full responsibility of her indecisive patient's life and The Raptor continues to try to figure out a care plan for his mother. Meanwhile, both Devon and Kit are stretched far too thin trying to balance everything on their plates.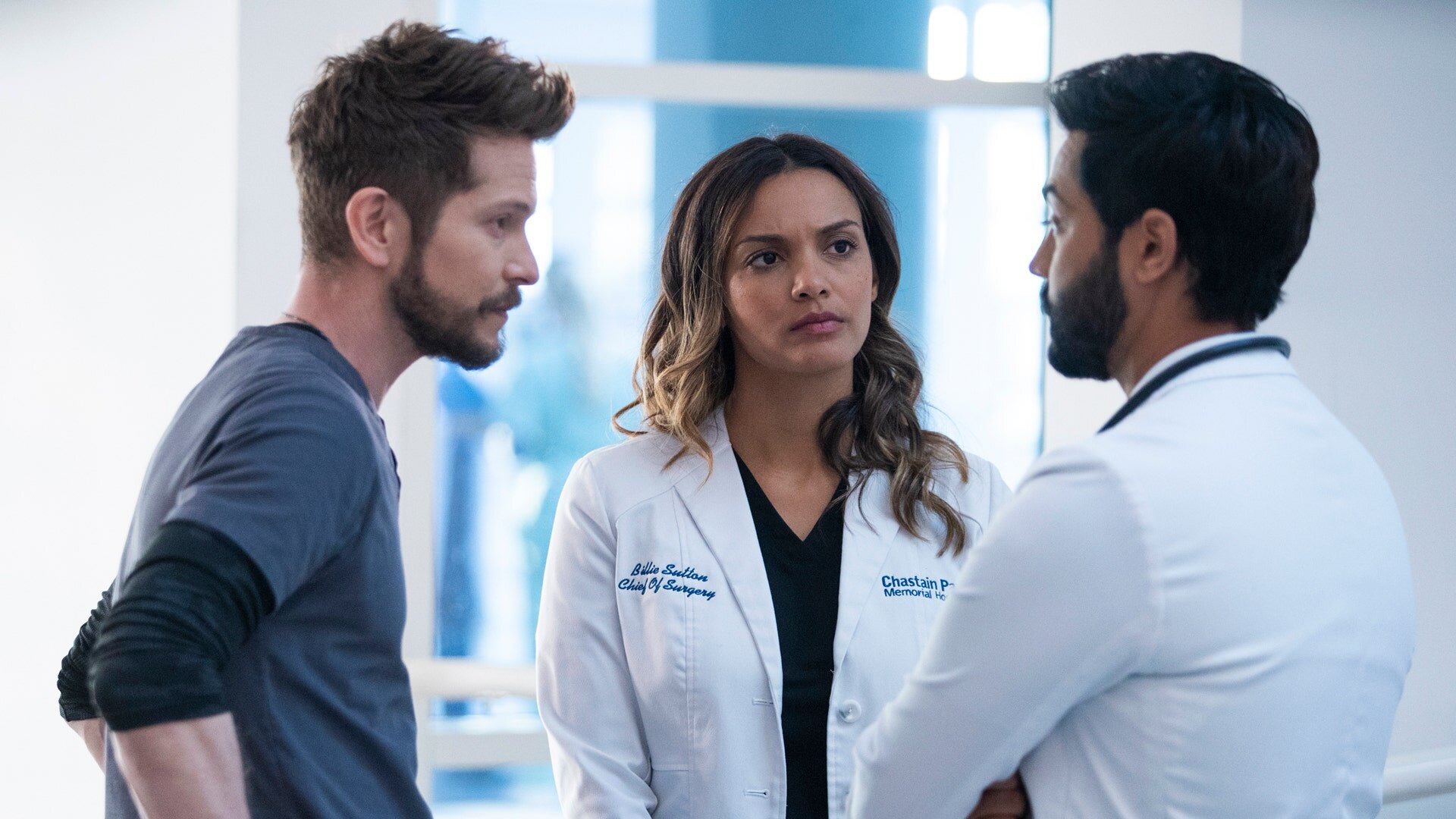 Old Dogs, New Tricks 05x08
24.11.2021
Kit hires a surgical coach to watch over Bell and Raptor and help them brush up on their skills. Upon receiving attention from multiple women at the hospital, Conrad contemplates jumping back into the dating scene. Meanwhile, Devon works with an elderly couple.
Who Will You Be? 05x07
17.11.2021
A new group of interns, which include Billie's son, Trevor, start their first day with Devon at Chastain. Kit and Bell try to convince Conrad to come back to Chastain and The Raptor's mom ends up back in the ER. Meanwhile, Leela and Padma deal with an unexpected visit from their parents.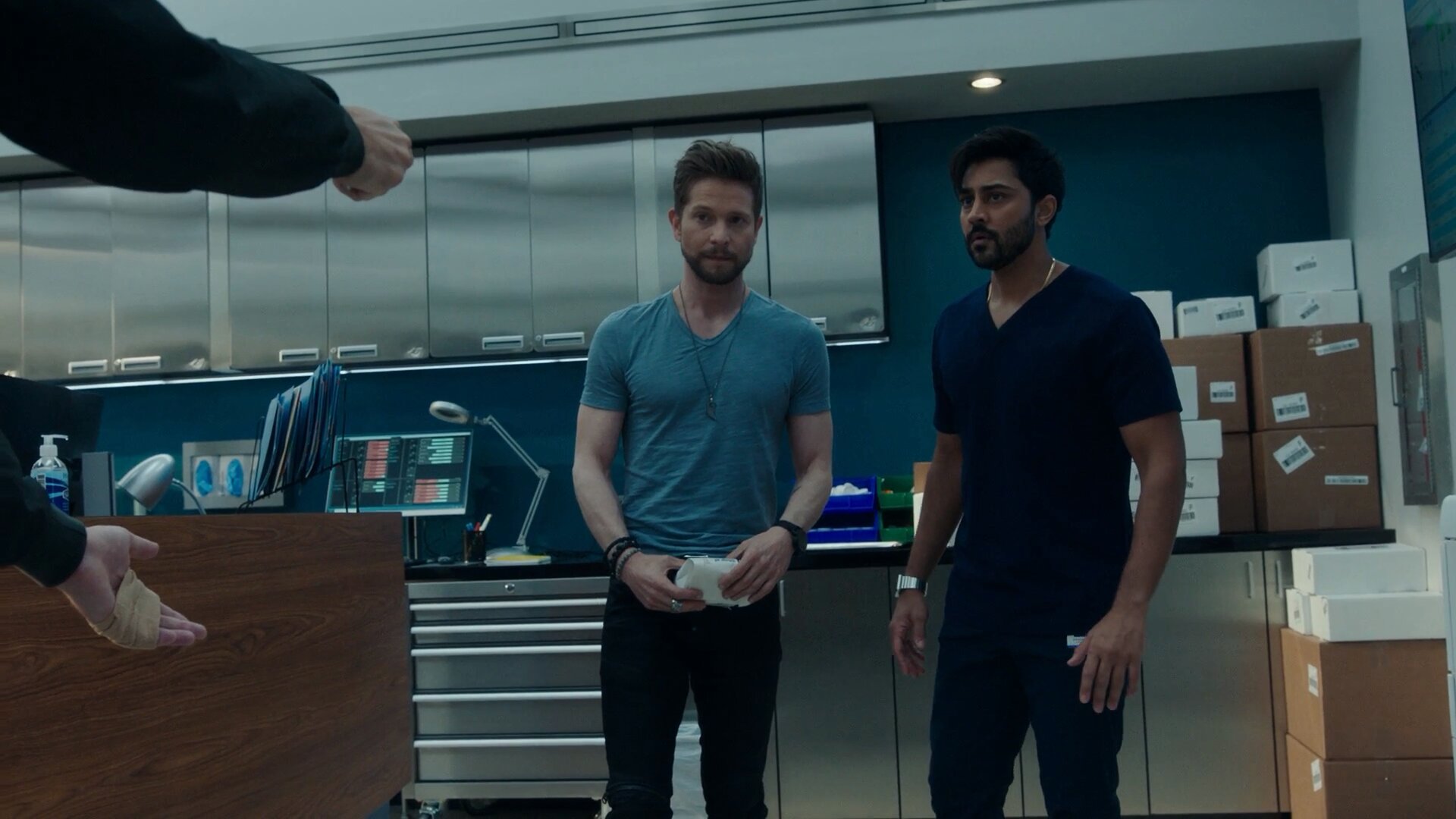 Ask Your Doctor 05x06
10.11.2021
Conrad brings a patient into the hospital who causes a high security crisis. An MMA brawl sends a well-known fighter to Chastain and all hands are on deck. Meanwhile, Bell and Raptor vie for the same position at the hospital, and Leela gets a visit from her sister.
The Thinnest Veil 05x05
20.10.2021
While looking for a distraction on Halloween, Conrad treats a group of witches who send the ER into chaos. Also, Devon treats a patient who thinks he is being haunted by ghosts. Meanwhile, on the way back from his vacation, Bell picks up a hitchhiker who is not what he seems to be.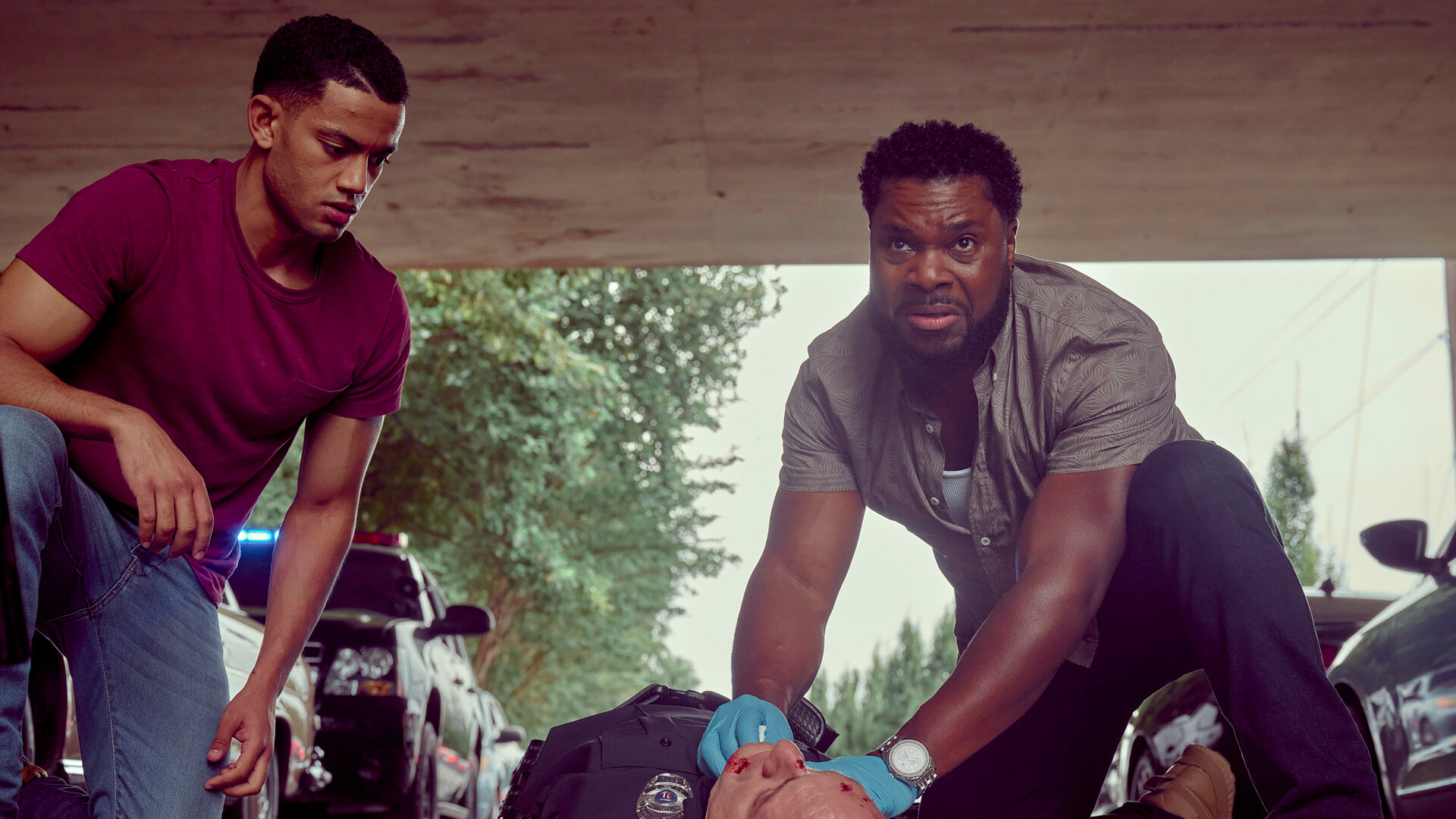 Now What? 05x04
13.10.2021
In trying to find a way to channel his emotions, Conrad puts all his effort in looking for answers. Raptor has a run-in with the police that ends up taking a surprising turn. Meanwhile, Leela begins noticing problems with a surgeon who has been Bell's mentor.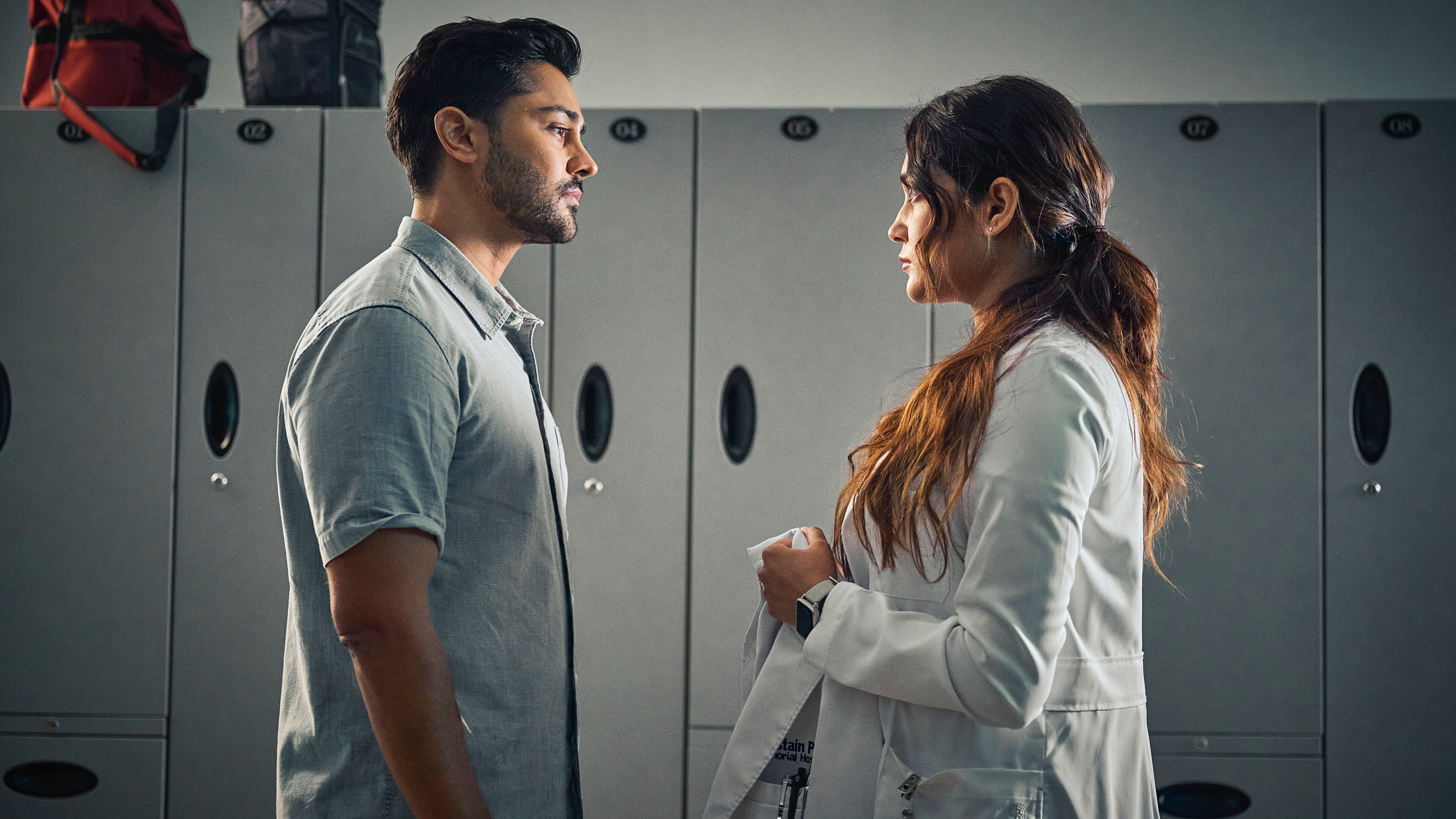 The Long and Winding Road 05x03
06.10.2021
When an accident brings a familiar patient into the Chastain ER, the doctors must face the reality of figuring out how to proceed with the best care, which leads the whole staff questioning every decision. Meanwhile, The Raptor and Leela deal with a patient returning with the long-term effects of COVID.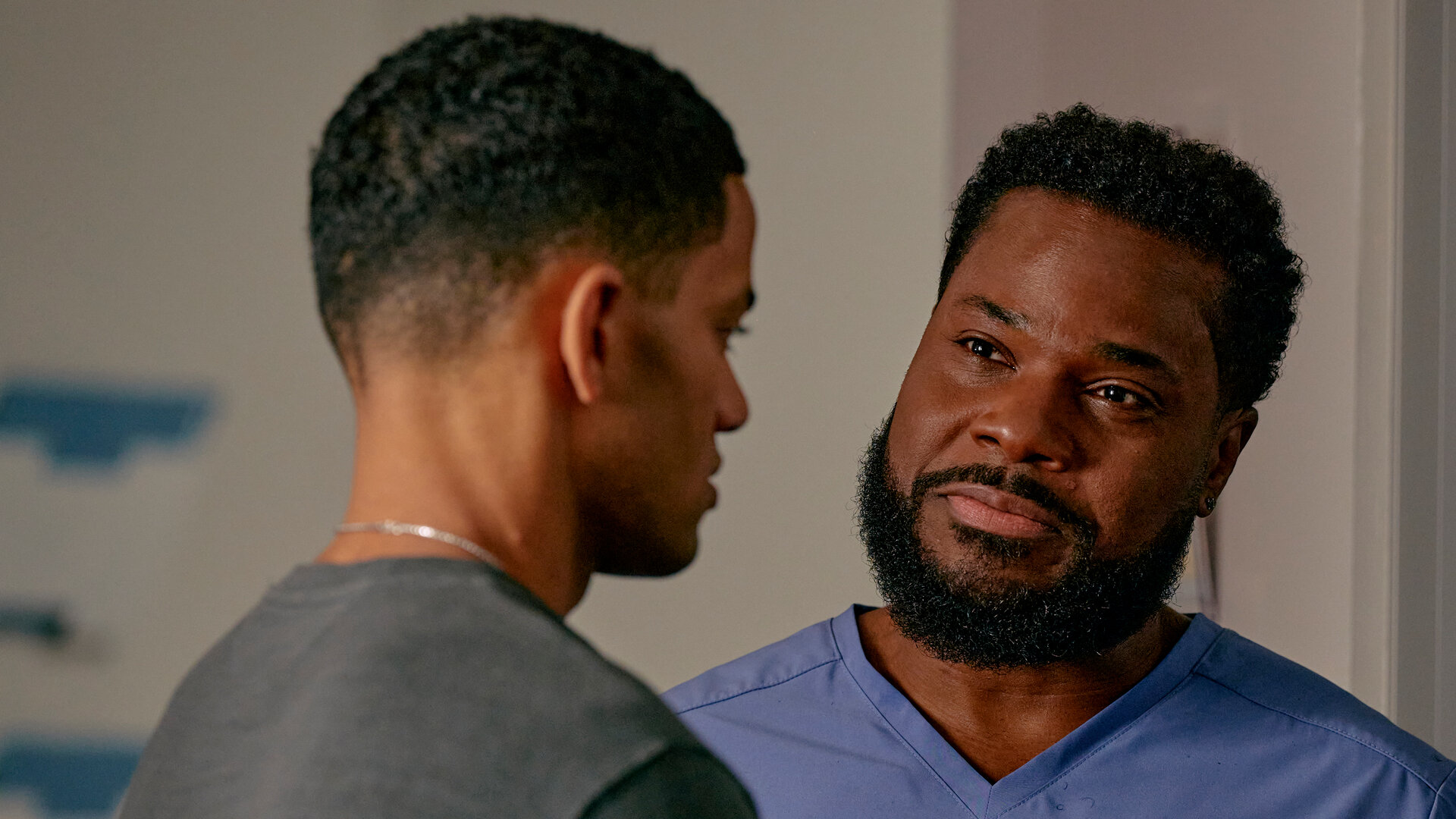 No Good Deed 05x02
29.09.2021
When one of the doctors is found unconscious in an elevator at Chastain, the staff frantically retraces his steps to figure out the cause. Billie is faced with a personal conflict when she comes face-to-face with the secret she has been hiding all these years. Meanwhile, Bell helps Kit make a decision about a new neurosurgeon joining the team at Chastain.
Da Da 05x01
22.09.2021
An attack by cyber criminals sends the Chastain ER into a tailspin and Kit tries to figure out whether or not to pay the ransom. The Raptor deals with a personal connection to the patients brought into the ER during the attack, leaving them all vulnerable. Meanwhile, Conrad works on balancing life as a new dad and Devon and Leela debate taking the next step in their relationship.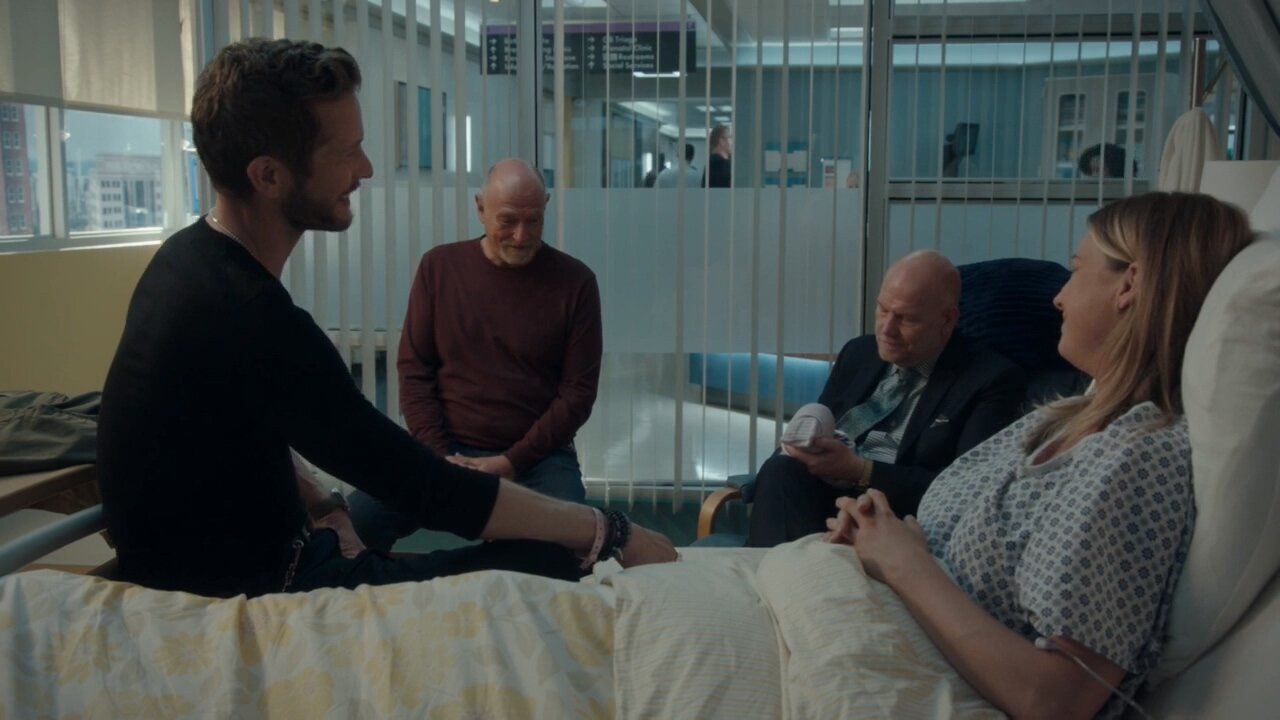 Past, Present, Future 04x14
19.05.2021
The wait is over as Conrad and Nic welcome the arrival of their baby girl. Meanwhile, Raptor's life begins to fall apart and he is forced to turn to Cain for help. Also, Devon and Bell work together on a complicated surgery that may allow them to save multiple lives. Then, Kit tries to deal with the moral repercussions of financially saving Chastain.