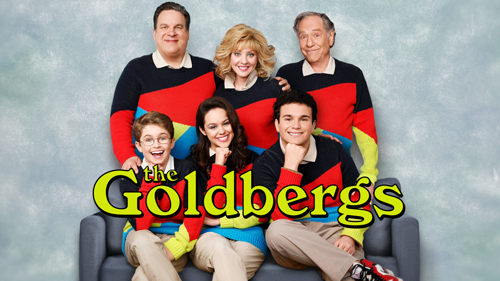 Before there were parenting blogs, trophies for showing up and peanut allergies, there was a simpler time called the '80s. For geeky and movie obsessed youngest child Adam, these were his wonder years, and he faced them armed with a video camera to capture all the crazy. The Goldbergs are a loving family like any other -- just with a lot more yelling. Mom Beverly is a classic "smother," an overbearing, overprotective matriarch who loves her delicious kids, but still rules this brood with 100% authority and zero sense of boundaries. Dad Murray is gruff and sometimes oblivious, parenting with half his attention span but all his heart. Sister Erica is popular and terrifying, doing her best to cover up that she's the smartest of the clan. Barry is a passionate dreamer, who maybe dreams a little too big and who always gets the short end of the stick. Adam is the youngest, a camera-wielding future director who's navigating first love, and growing up with his family. Rounding out the family is beloved grandfather Al "Pops" Solomon, the wild man of the clan, a shameless Don Juan who's learning as much from his family as he teaches them.
Add to my shows
Next episode
The Hunt for the Great Albino Pumpkin 09x06
tomorrow
Missing his Pops, Adam finds himself disenchanted with his once favorite time of year, Halloween. Beverly tirelessly tries to resurrect Adam's Halloween spirit from the dead, encouraging Pop Pop to spend some quality time with his grandson. A night of mishaps and chaos turns out to be just the adventure Adam needs. Meanwhile, with the push and support from Joanne, Barry decides to bring his former alter ego, rapper "Big Tasty," back to life; and a chance encounter with the legendary Elvira, Mistress of the Dark, brings Barry and Joanne closer together.
Latest episodes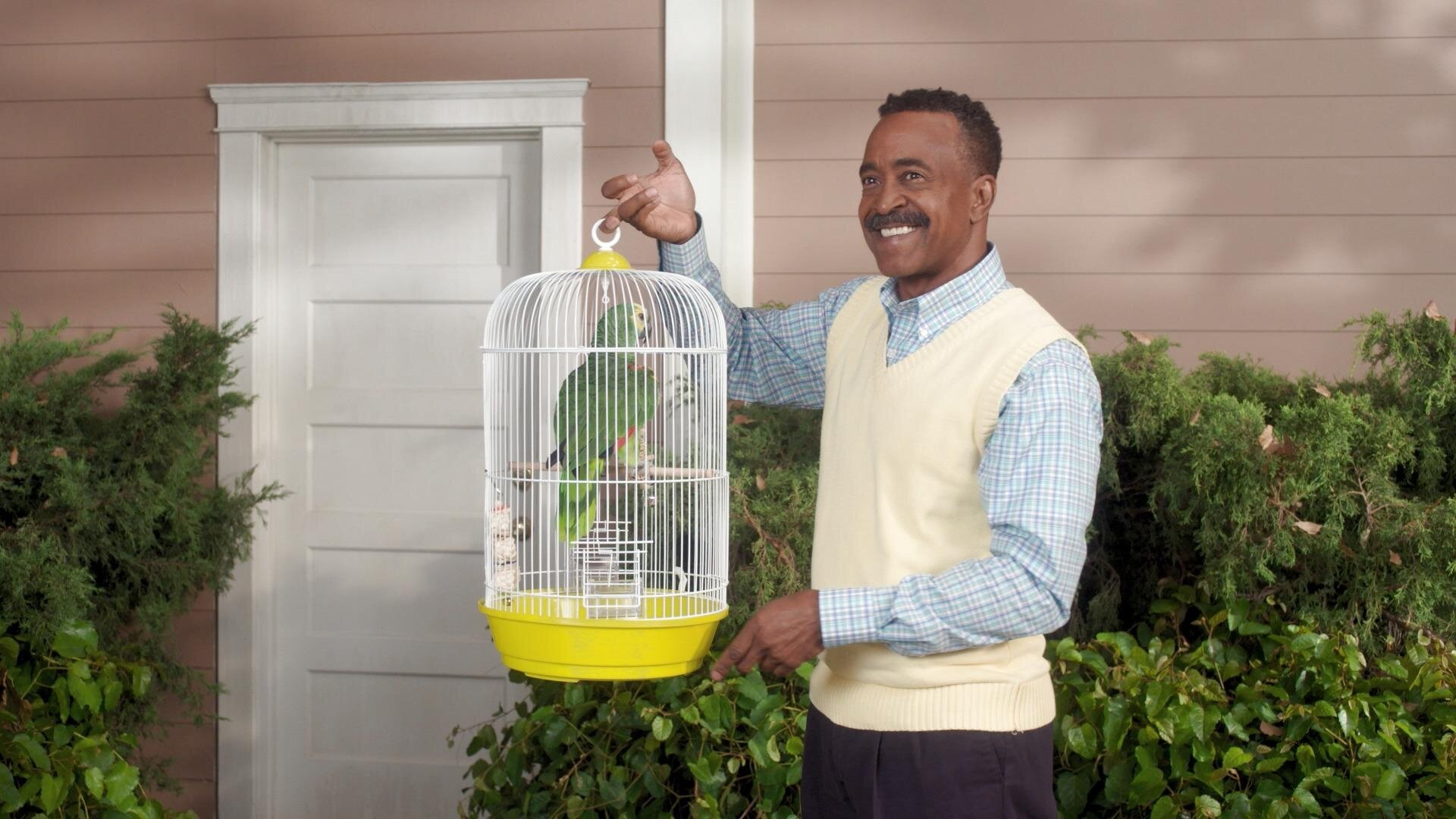 An Itch Like No Other 09x05
thursday
With Beverly's encouragement, Mr. Glascott moves in next door to the Goldbergs and slowly goes from friendly neighbor to cluelessly intrusive. Adam and Murray become increasingly disgruntled while Beverly comes up with a plan to occupy Mr. Glascott's time with a new friend, Mr. Woodburn. Meanwhile, Barry lands in urgent care with a case of poison ivy in a compromising area - his rear end. Erica and Geoff are called to task to take care of Barry and his ridiculous demands - inadvertently testing their parenting skills and patience with one another.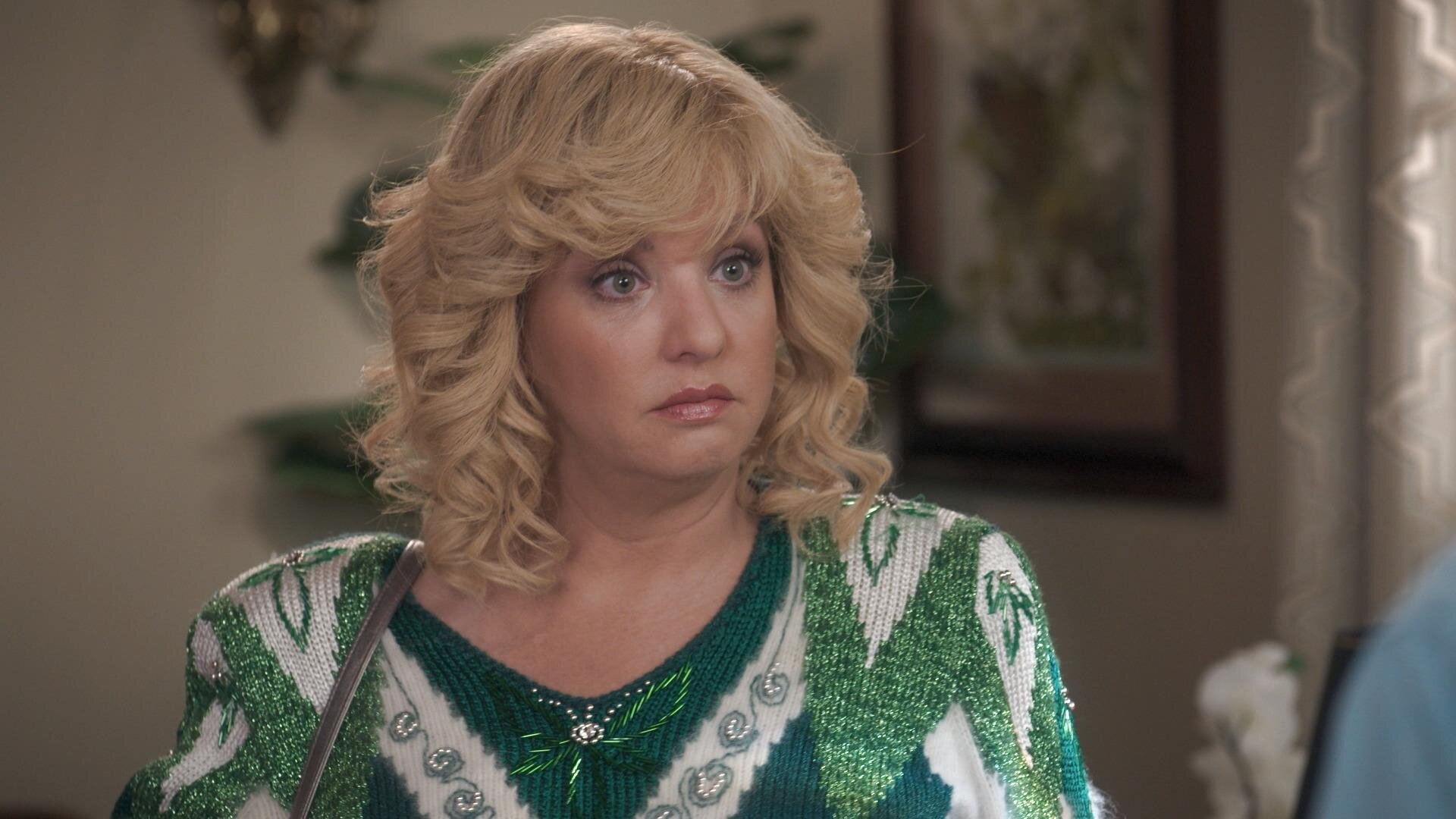 The William Penn Years 09x04
14.10.2021
Never a sports enthusiast, Adam finds himself in a pickle with his peers when he's recruited to film his high school's highly awaited last football game of the year and fails to capture his team's winning touchdown. Meanwhile, Beverly discovers her neighbor Arnie Wolfy is moving and she's determined to buy his spacious home and move the family in. Murray's long-standing and unresolved conflict with Arnie challenges Beverly's plans, but the family comes to appreciate home is where the heart is.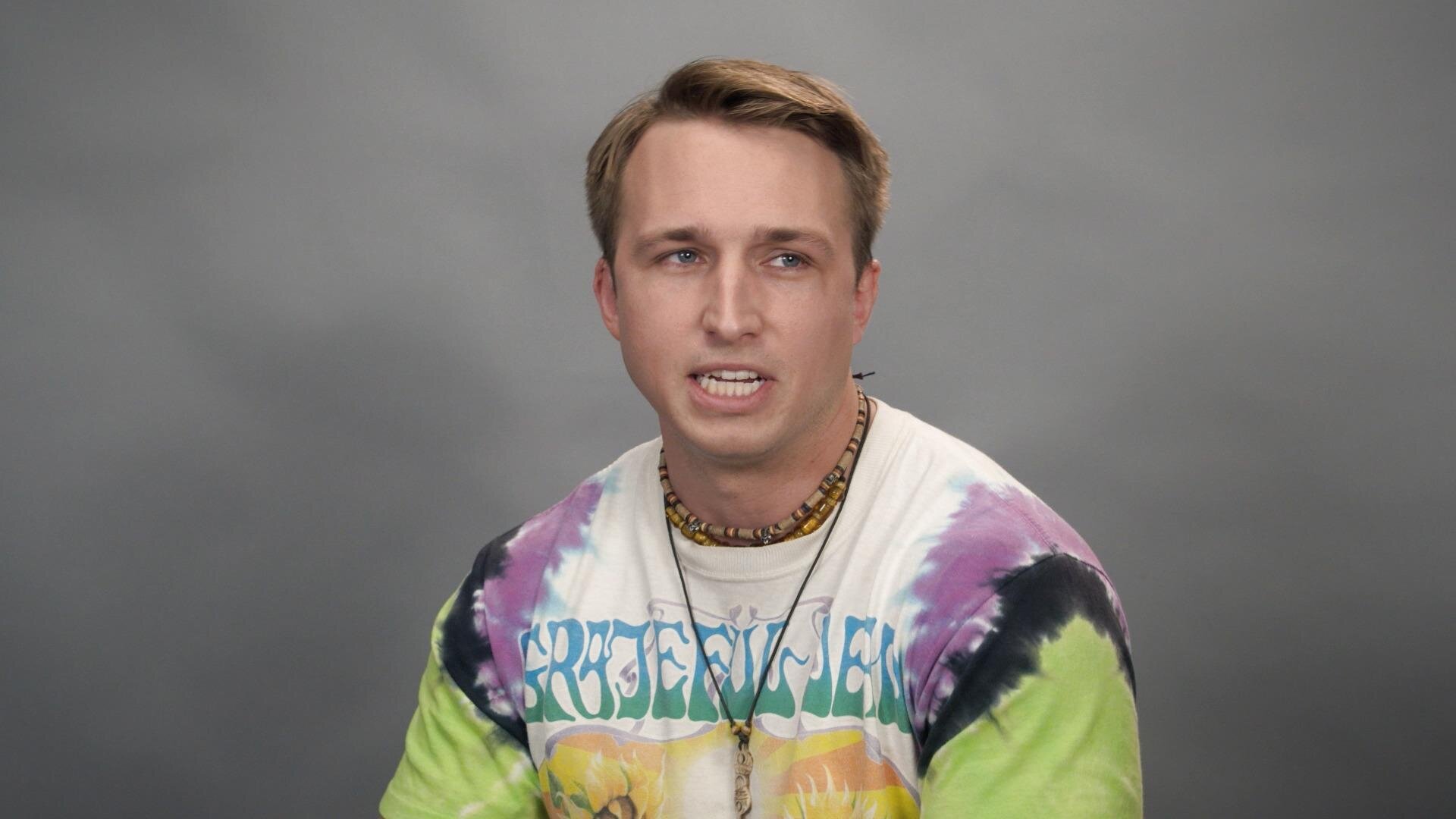 Riptide Waters 09x03
07.10.2021
Recently injured at local waterpark Riptide Waters, Mr. Glascott embarks on a mission to petition the neighborhood to close it down. Determined to foil Mr. Glascott's plan, Barry starts his own petition to keep the beloved institution, filled with childhood memories, open. Meanwhile, Erica is faced with frustration as Beverly takes over her wedding planning. Geoff tries to intervene by incorporating advice from a "professional" marriage counselor only to realize he should have listened to Murray and let the ladies sort it out themselves.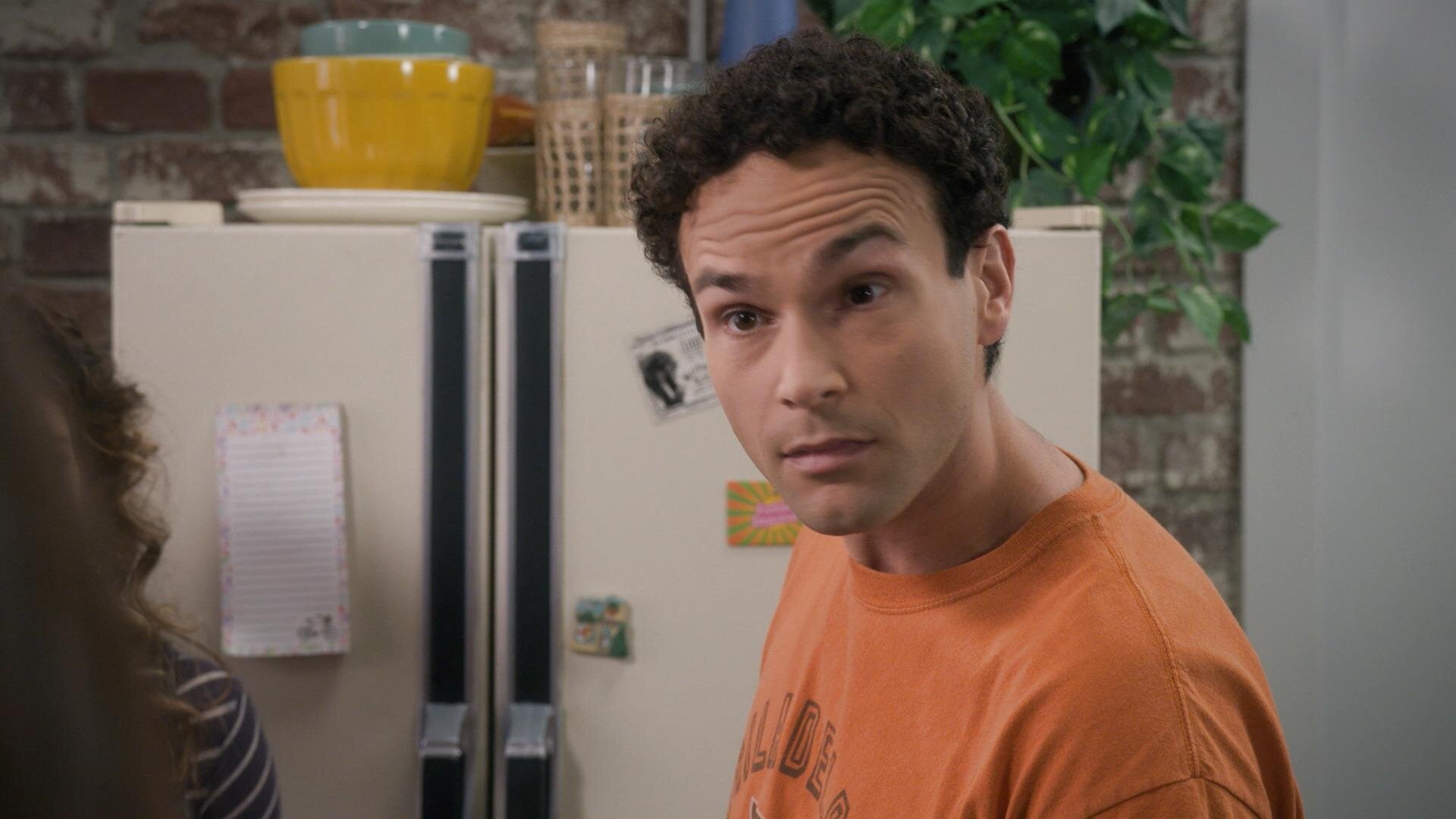 Horse Play 09x02
30.09.2021
Adam is ready to leave the struggles of his high school years behind him but is distraught to discover he's been waitlisted at NYU while his girlfriend Brea has been accepted, along with his mom Beverly - who surprises everyone by admitting she applied to the same school. Adam courts the NYU dean of admissions, hoping she will change her mind on his deferral. Meanwhile, Erica, Geoff, Barry and Joanne create their own plan to convince Geoff's dad, Lou, that Erica had nothing to do with a past incident involving his prized porcelain horses.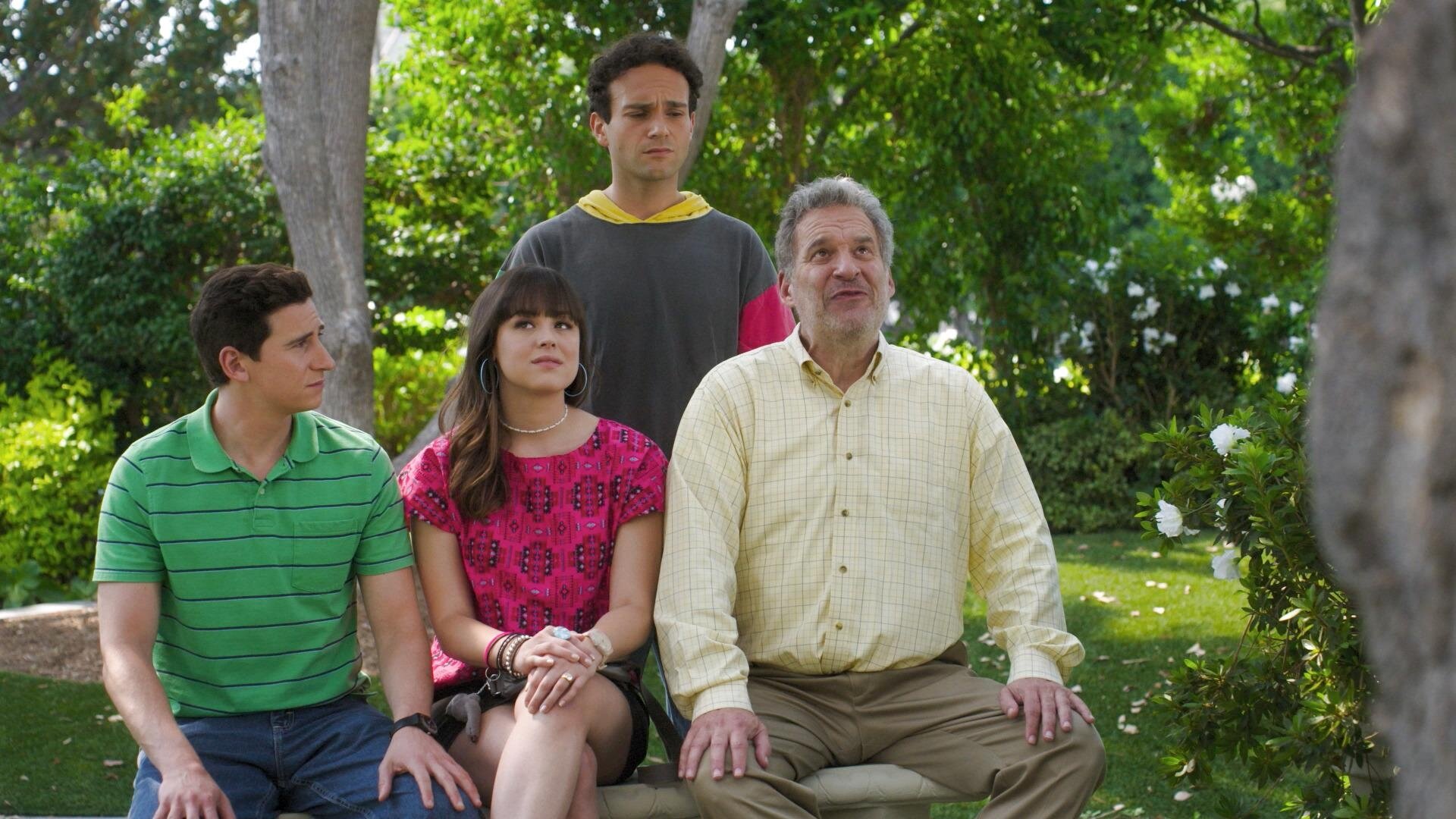 The Goldbergs' Excellent Adventure 09x01
23.09.2021
The season nine premiere revolves around the iconic '80s family paying tribute to Pops. Together they venture down memory lane by visiting Pops' favorite stomping grounds. Adam Goldberg, forever with camera in hand, captures the outing - theming it to "Bill and Ted's Excellent Adventure." Hijinks and hilarity ensue, and we are reminded that there is no bond greater than family.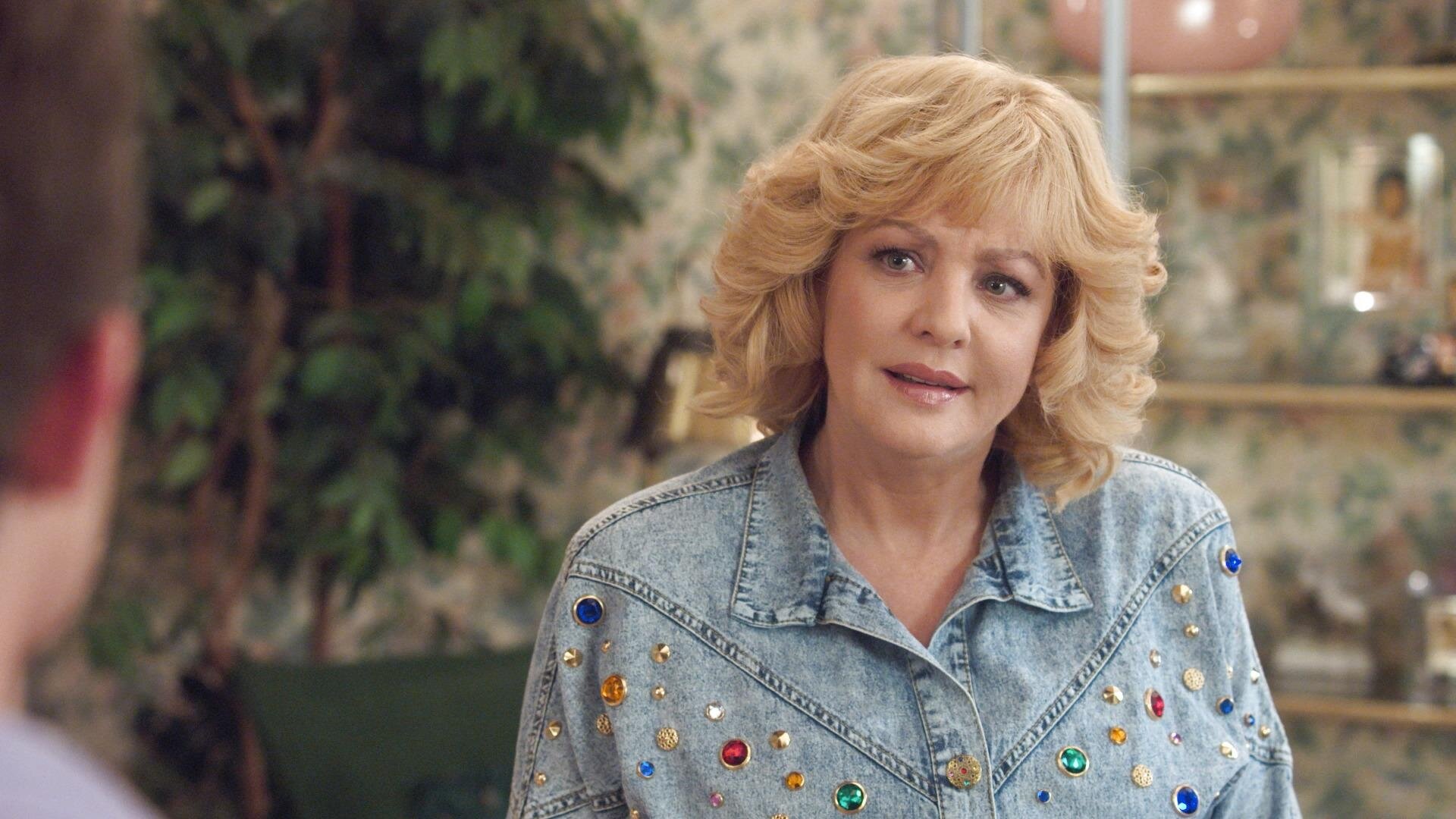 The Proposal 08x22
20.05.2021
Geoff shares with the JTP that he is planning on asking Erica to marry him and gives them the engagement ring for safekeeping. Like any good romantic comedy, several miscommunications and misunderstandings between Geoff and Erica's friends and family result in a potential derailing of the proposal, forcing Adam to step in to keep the couple's special moment alive.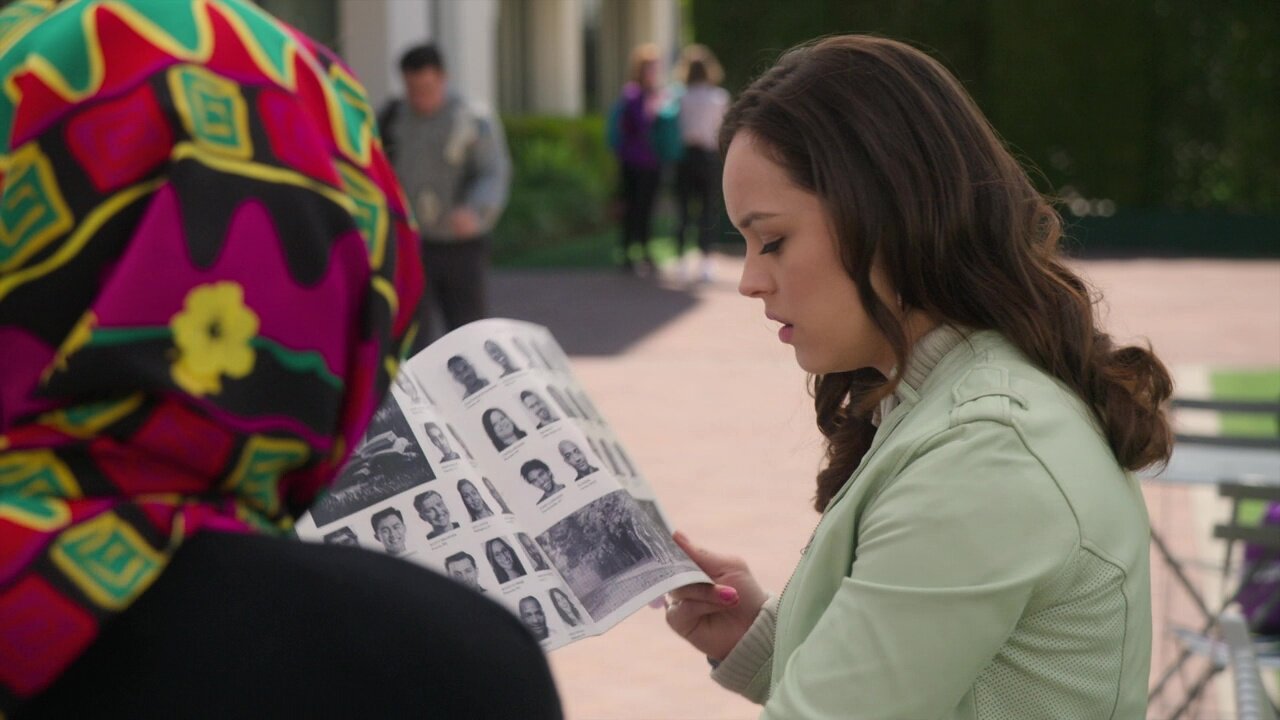 Alligator Schwartz 08x21
13.05.2021
Erica fears that Geoff has moved on from their breakup and started dating someone else. Meanwhile, Adam decides to find Dave Kim a date to prom, once he remembers his pact with Dave that they won't go to prom if they both don't have dates.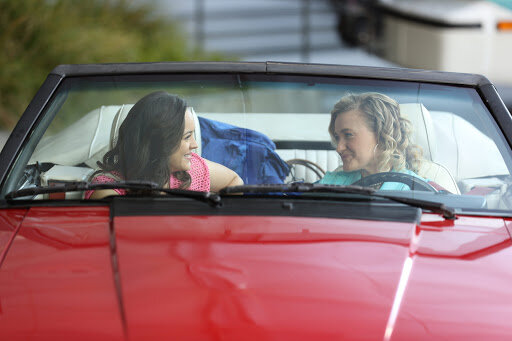 Poker Night 08x20
06.05.2021
In order to take her mind off of her heartbreak, Erica takes a trip to Los Angeles to see her best friend, Lainey Lewis, and they end up getting the band back together for a gig. Meanwhile, after getting caught taking part in an underground poker game, Adam gets sentenced to Pop-Pop duty, which turns out better than expected.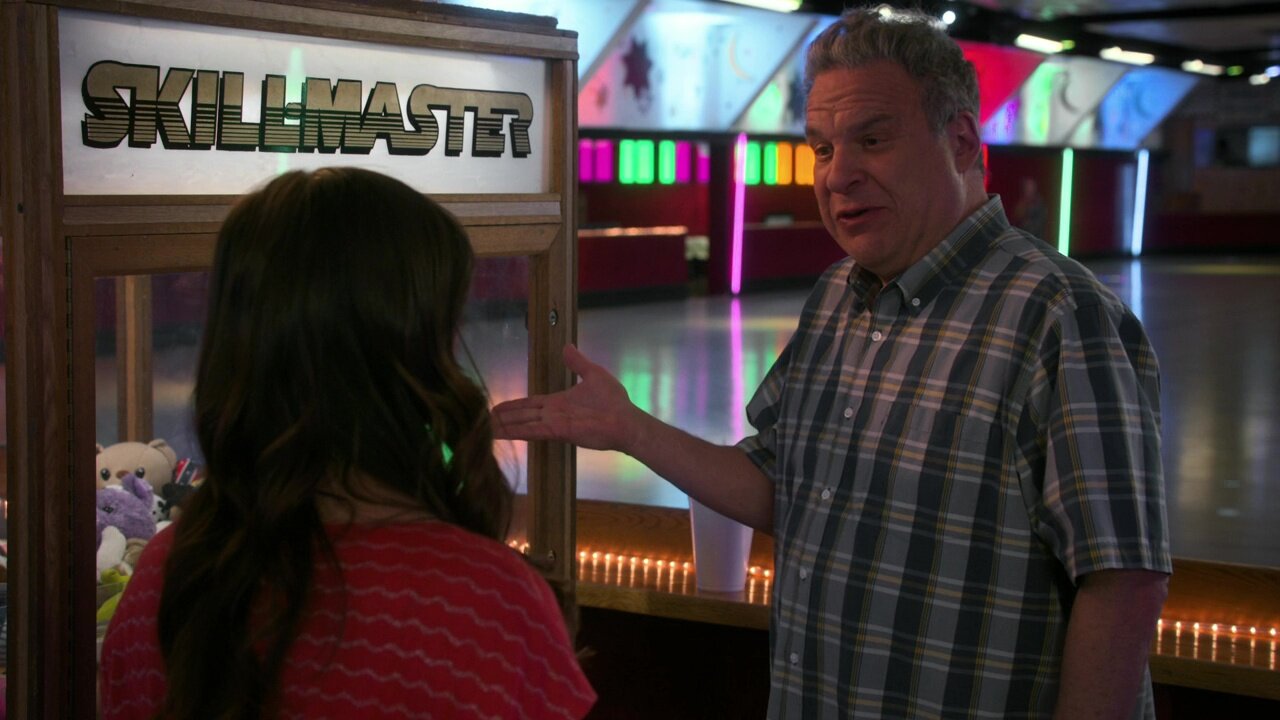 Daddy Daughter Day 2 08x19
29.04.2021
Following Erica and Geoff's breakup, Murray decides to take Erica out on a daddy-daughter date to cheer her up. Meanwhile, Adam is excited to participate in the school senior prank until his conscience catches up with him and he enlists Beverly's help to get him out of it.
The Dating Game 08x18
22.04.2021
Erica goes on a date with a guy from the coffee shop, while Geoff ends up on an episode of "The Dating Game"; Beverly is thrilled to learn that Murray has spontaneously purchased a shore house.