After a particle accelerator causes a freak storm, CSI Investigator Barry Allen is struck by lightning and falls into a coma. Months later he awakens with the power of super speed, granting him the ability to move through Central City like an unseen guardian angel. Though initially excited by his newfound powers, Barry is shocked to discover he is not the only "meta-human" who was created in the wake of the accelerator explosion -- and not everyone is using their new powers for good. Barry partners with S.T.A.R. Labs and dedicates his life to protect the innocent. For now, only a few close friends and associates know that Barry is literally the fastest man alive, but it won't be long before the world learns what Barry Allen has become...The Flash!
Add to my shows
Next episode
Armageddon, Part 4 08x04
wednesday
Barry is shocked when Eobard Thawne returns in the most unexpected way, and with a tie to a loved one. Damien Darhk offers advice to Barry but there is a catch. An epic battle begins with Reverse Flash pitted against The Flash, Team Flash, Batwoman, Sentinel and Ryan Choi. 
Latest episodes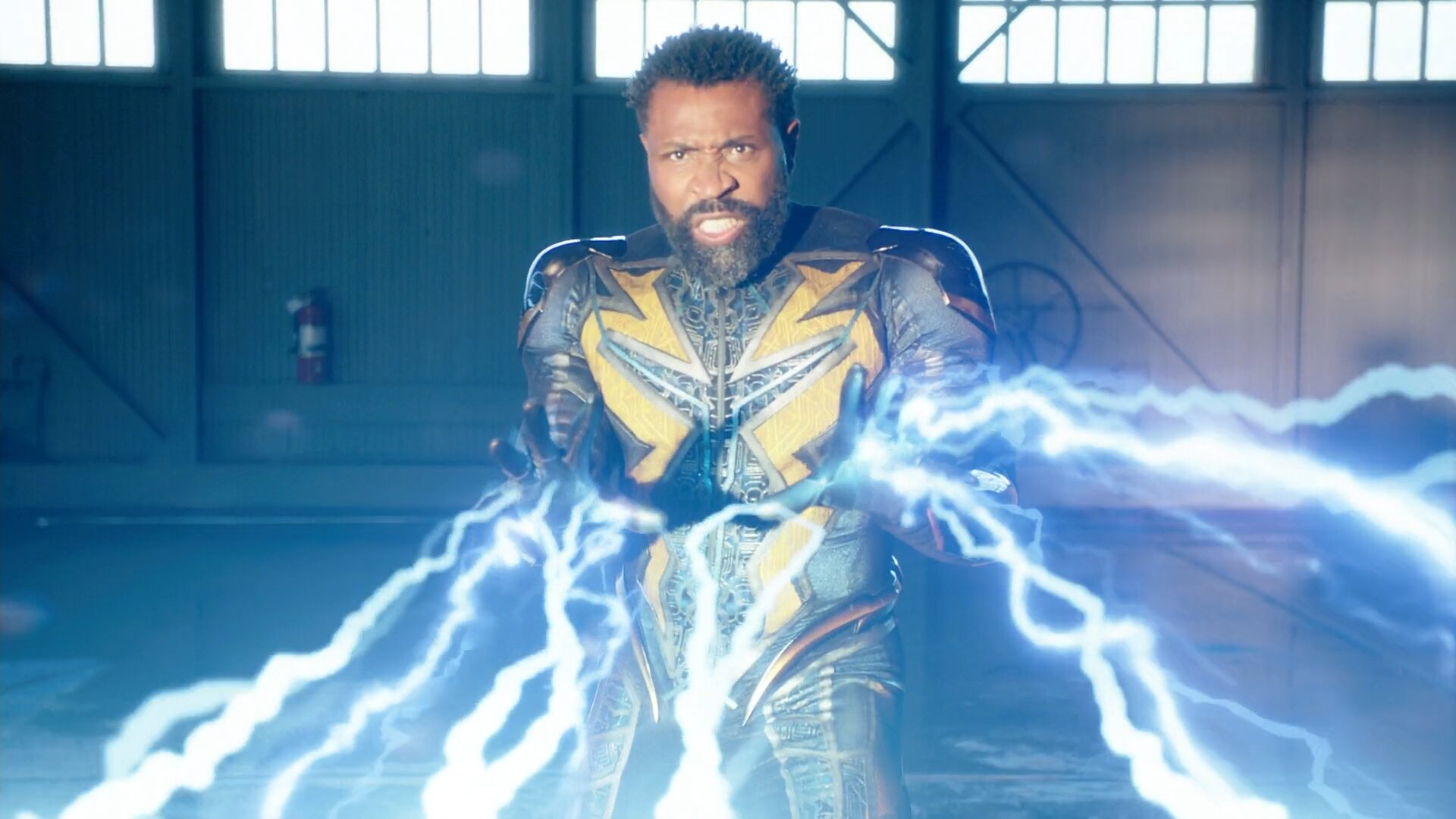 Armageddon, Part 3 08x03
wednesday
Barry meets Black Lightning at the Hall of Justice after things take a dire turn with Despero. Iris suspects something is off with Despero's vision of the future so she seeks help from a powerful ally.
Armageddon, Part 2 08x02
24.11.2021
Despero warns The Flash that great tragedies will befall the speedster and cause him to lose his mind. Once that happens, Armageddon will begin. Determined to prove Despero wrong, Barry doubles down on proving his innocence but a devastating revelation from Iris pushes him to the edge and sends him to seek counsel from Black Lightning.
Armageddon, Part 1 08x01
17.11.2021
A powerful alien threat arrives on Earth under mysterious circumstances and Barry, Iris and the rest of Team Flash are pushed to their limits in a desperate battle to save the world. But with time running out, and the fate of humanity at stake, Flash and his companions will also need to enlist the help of some old friends if the forces of good are to prevail.
Heart of the Matter, Part 2 07x18
21.07.2021
The Flash enlists a host of speedster allies, including Iris and his children from the future—Bart and Nora West-Allen—to end the speedster war and defeat a deadly new adversary: the villainous Godspeed.
Heart of the Matter, Part 1 07x17
14.07.2021
Barry and Iris greet their future children, XS and Bart, only for a shocking secret to threaten their new familial harmony. Meanwhile, the Godspeed war intensifies and threatens to destroy Central City.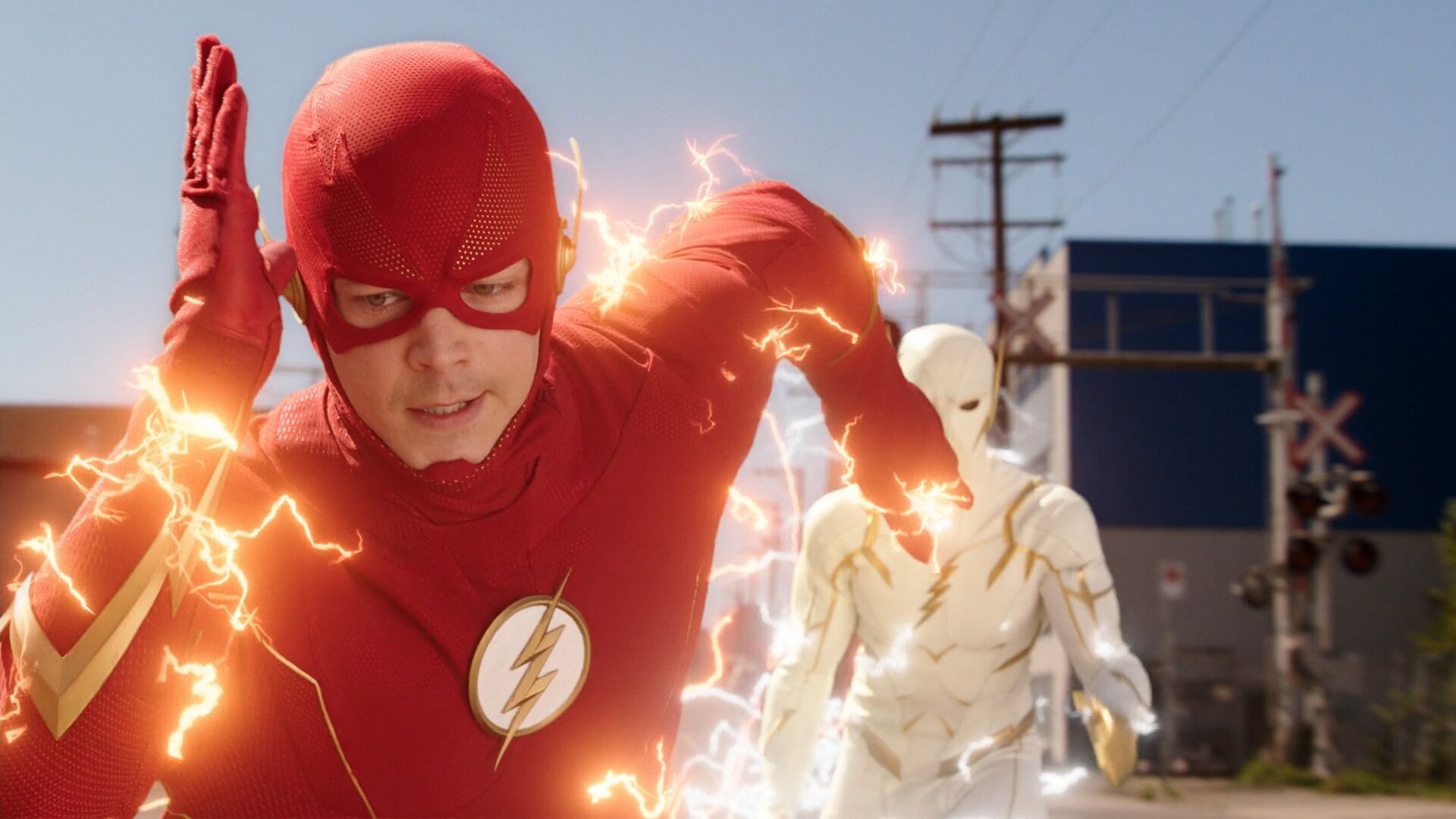 P.O.W. 07x16
07.07.2021
John Diggle arrives in Central City with a weapon to help Barry stop the Godspeed War. Meanwhile, Allegra and Ultraviolet's new bond is put to the ultimate test, while Joe and Kristin Kramer are hunted by a former colleague of hers.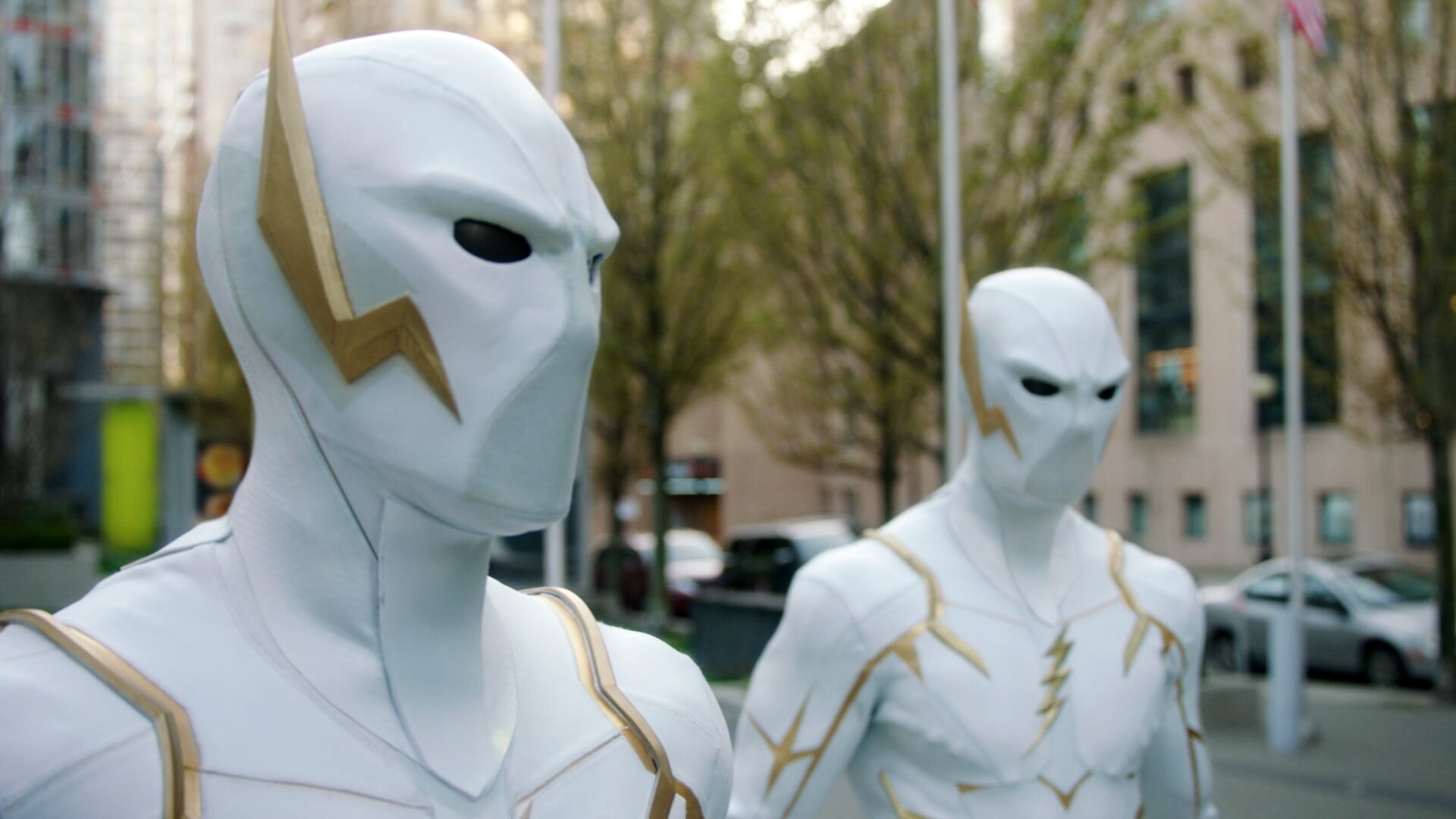 Enemy at the Gates 07x15
30.06.2021
When an army of Godspeeds attack Central City, Barry and Iris must put their family plans on hold and focus on the latest threat to their home. Meanwhile, Chillblaine is released from prison and claims to be reformed but Frost has her doubts.
Rayo de Luz 07x14
23.06.2021
When Ultraviolet returns to Central City, Allegra is determined to find her cousin and change her heart. Meanwhile, Joe finds evidence that Kristen Kramer may not be the good cop she appears to be.
Masquerade 07x13
16.06.2021
Cecile is forced to confront her past in order to break free from a psychic prison. Meanwhile, Chester takes over for Cisco but makes a mistake that puts Barry in serious danger. Joe investigates Kristen Kramer's old military ties and discovers an unsettling truth.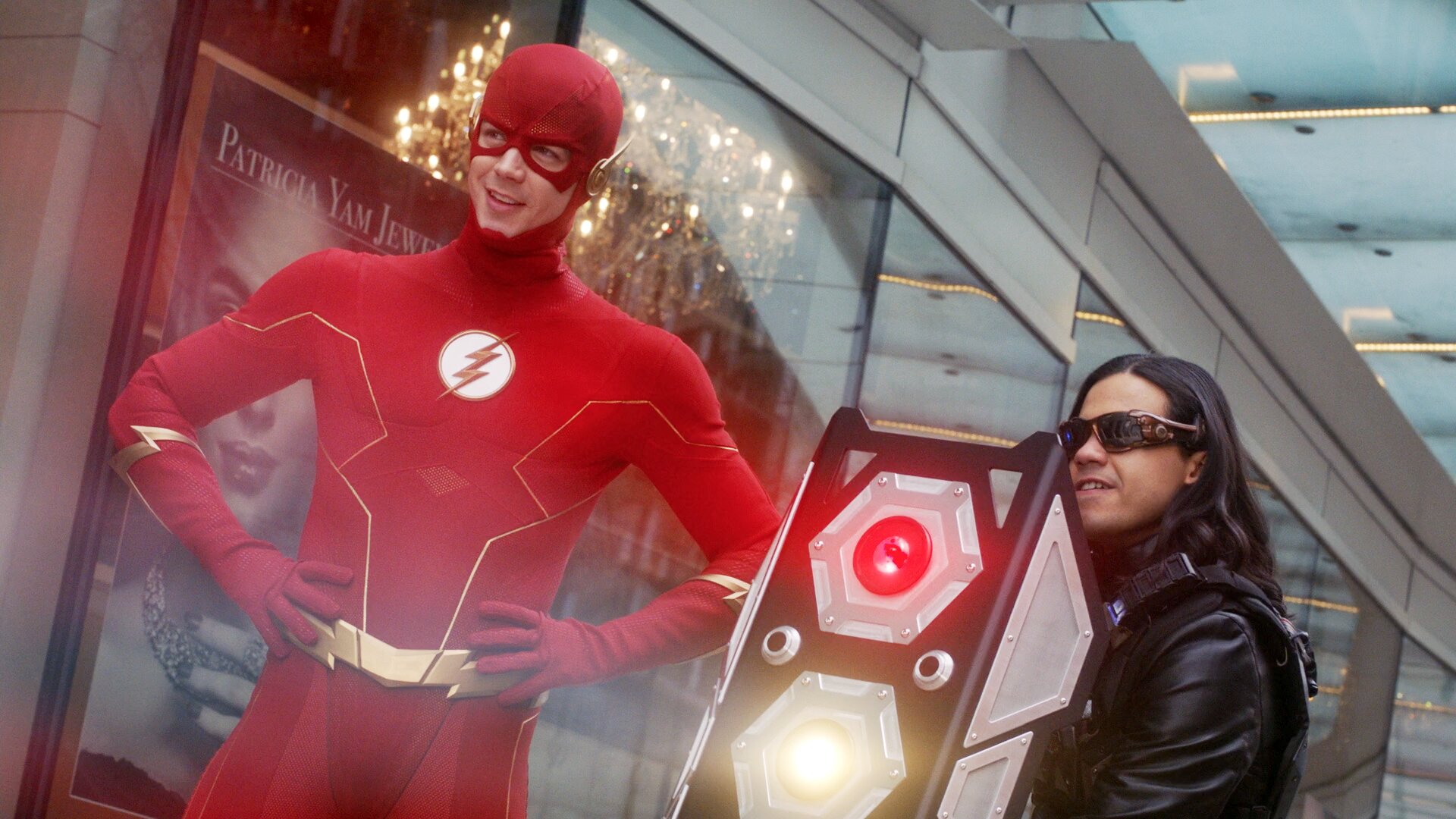 Good-Bye Vibrations 07x12
09.06.2021
Cisco and Kamila tell the team they are leaving Central City. However, Barry, Iris and Caitlin don't have much time to digest the news because a new version of Rainbow Raider strikes and OG Team Flash must join together one final time to save the city.