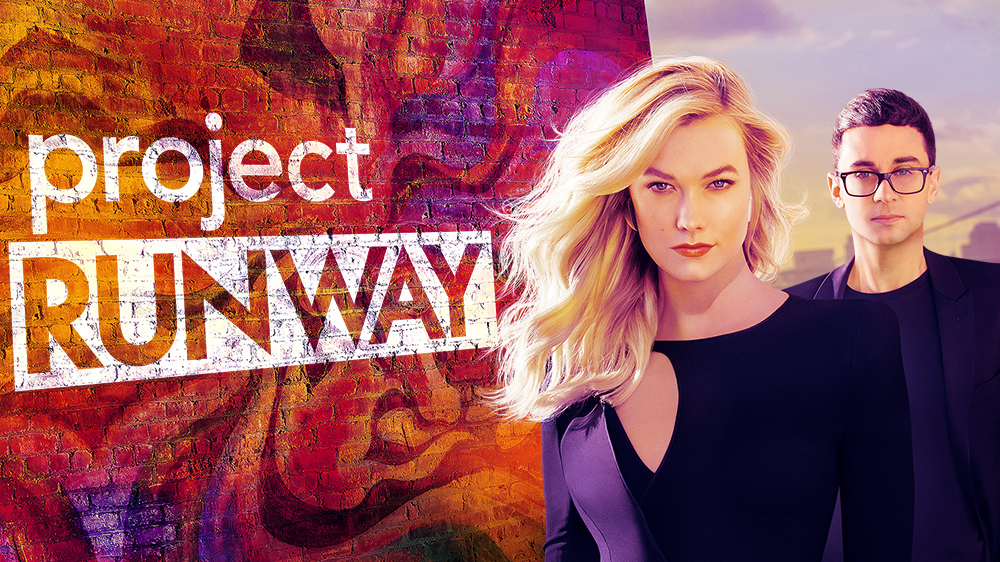 Project Runway designers are given an opportunity to launch their careers in fashion.
Add to my shows
Next episode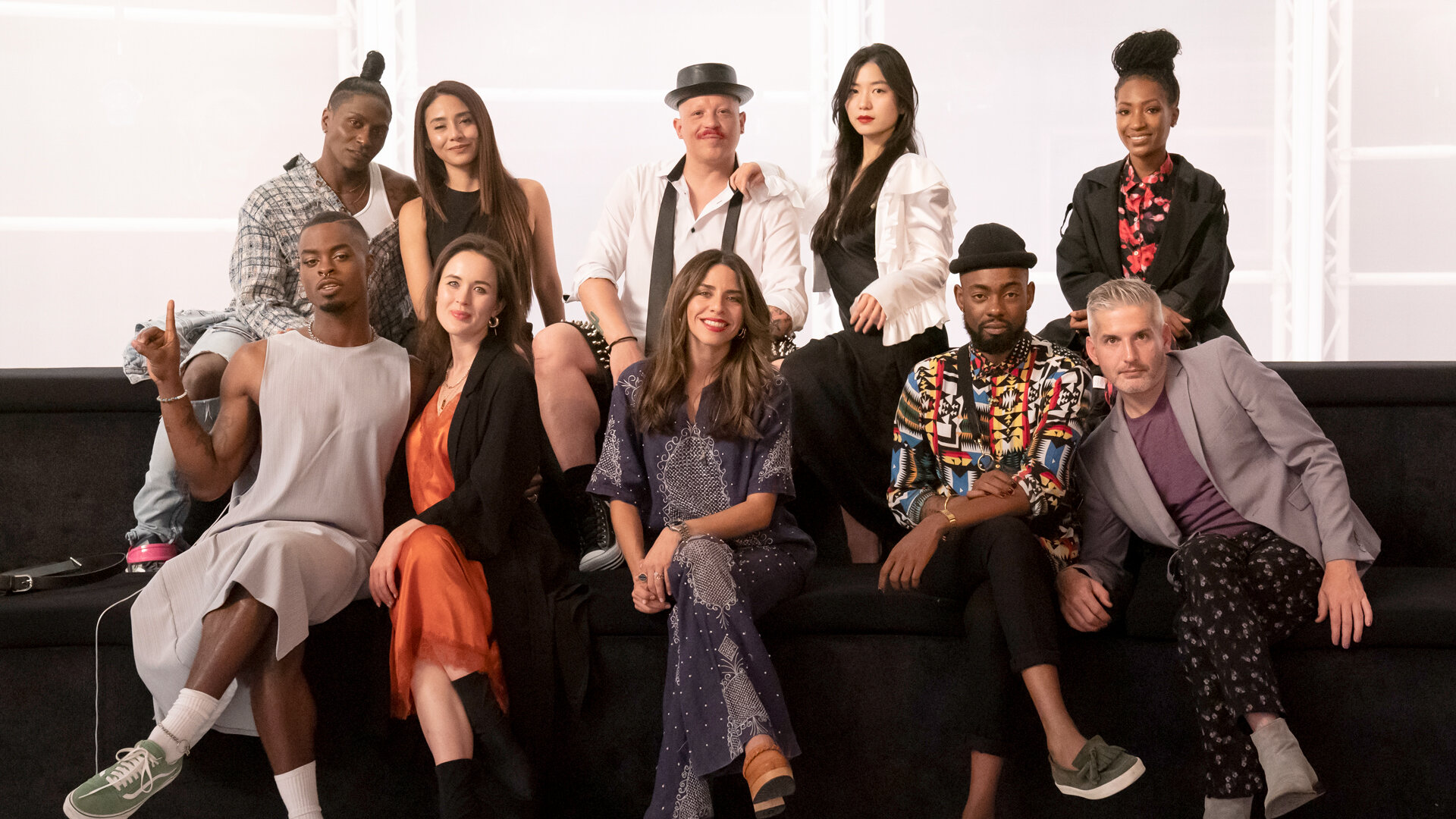 Couch Couture 19x08
friday
This week the designers are challenged to solve one of fashion's eternal struggles; can comfortable really be chic? But, there's nothing comfortable about designing for a one day challenge with a surprise workroom visit from season 19 winner Geoffrey Mac and pop legend Cyndi Lauper.
season 14
Tim Gunn's Ultimate Throwback Thursday 14x16
20.11.2015
Tim Gunn reveals the most explosive moments from the past 14 seasons of "Project Runway".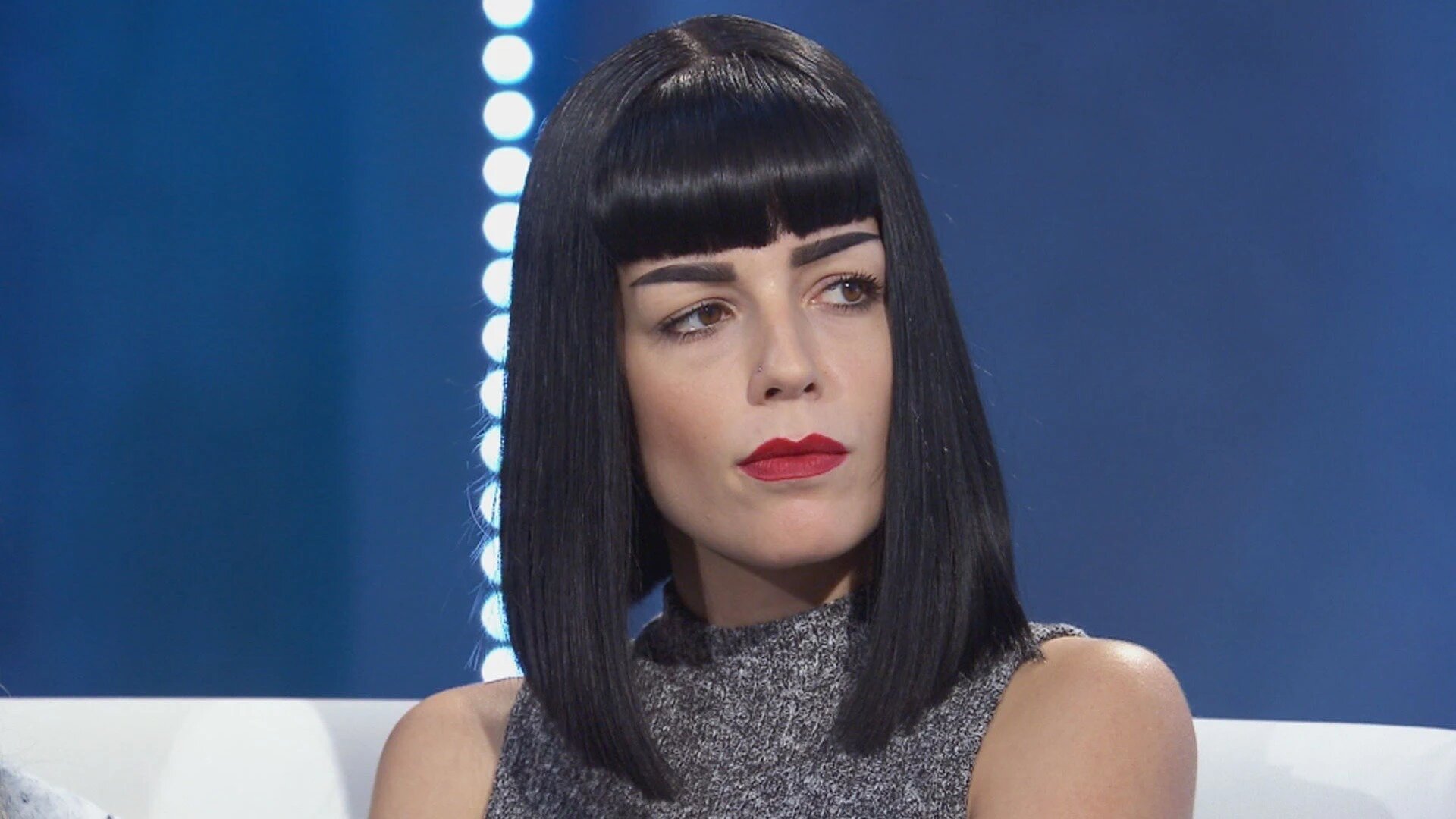 Reunion 14x15
13.11.2015
The Season 14 designers and Tim come together to take care of unfinished business and settle some scores. And on this reunion, even Tim Gunn has an issue that he wants settled!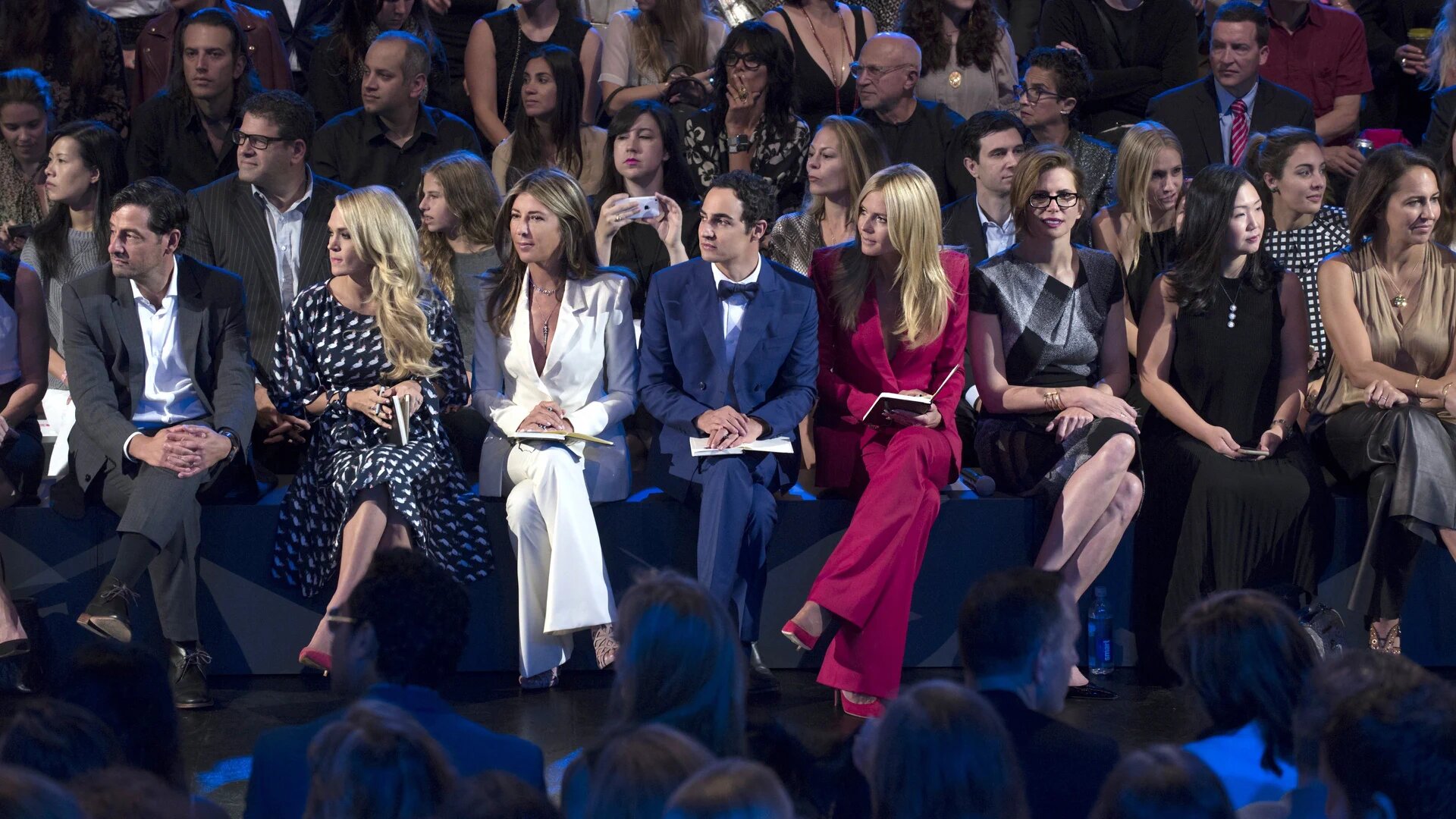 Finale, Part 2 14x14
06.11.2015
After a brutal critique with the judges, the finalists rush to retool their collections for New York Fashion Week. Superstar Carrie Underwood deliberates with the judges on who will be crowned the winner of Project Runway Season 14.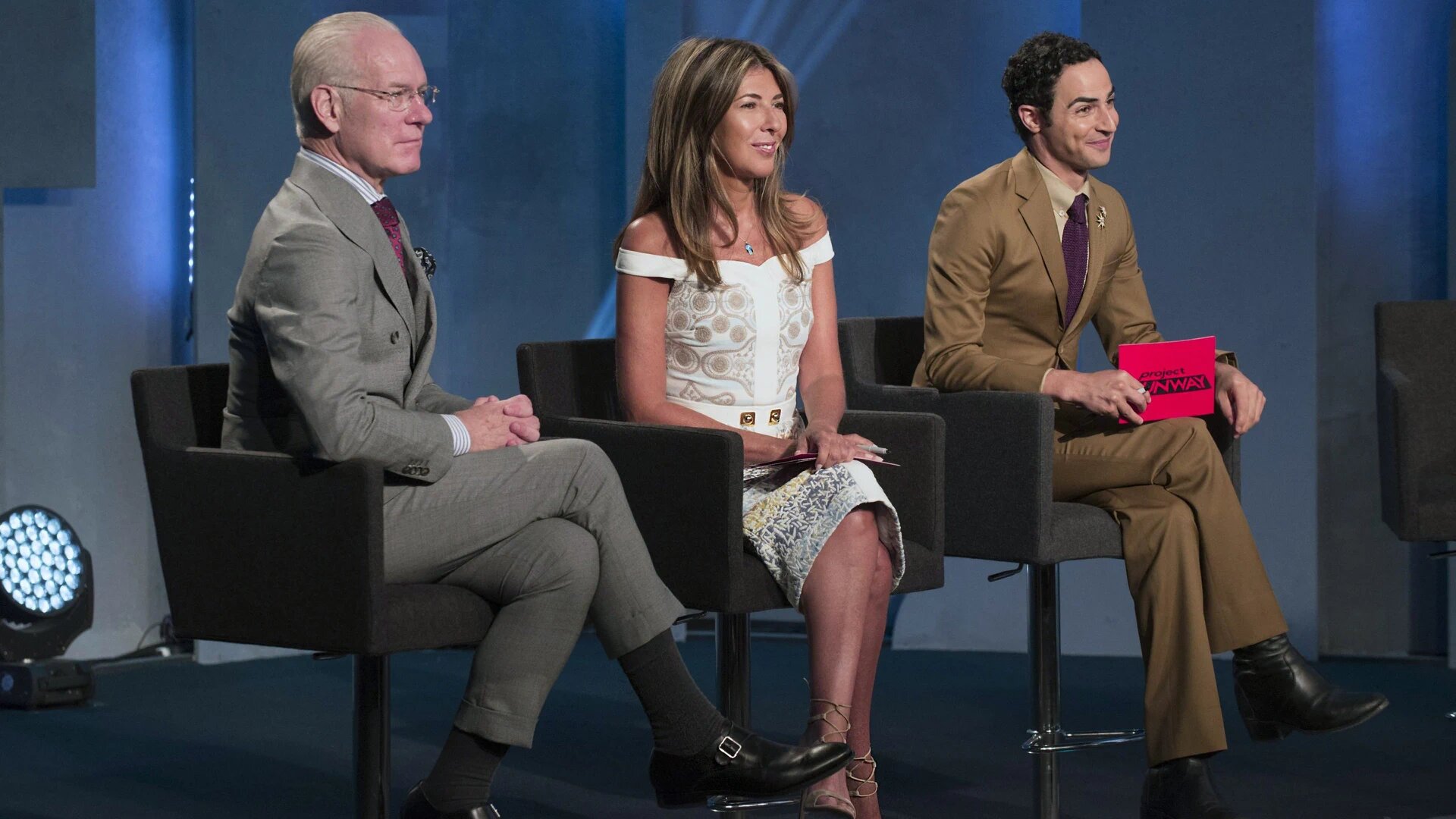 Finale, Part 1 14x13
30.10.2015
The designers are heading home to work on their collections and prepare for a home visit from Tim. Once back in New York they are met with another twist.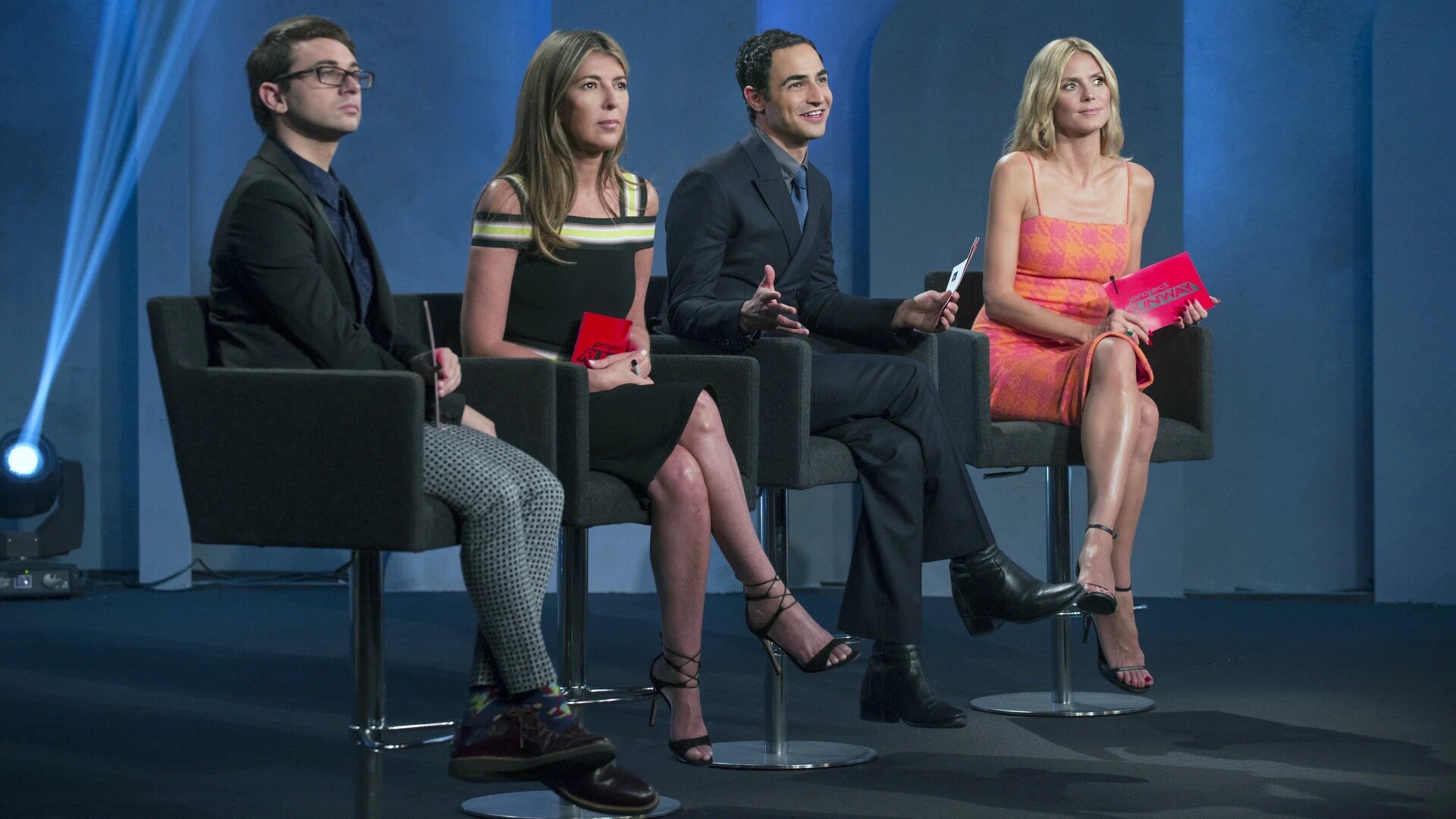 Roll Out the Red Carpet 14x12
23.10.2015
In their final challenge before Fashion Week, the designers travel to the glamour capital of the world, Los Angeles, to create red carpet looks. One designer takes a huge risk with everything at stake.
The Runway's in 3D! 14x11
16.10.2015
The future is now as the designers use 3D printing technology to create avant garde fashion! It's the most fashion forward challenge yet. Pop icon, Mel B., guest judges.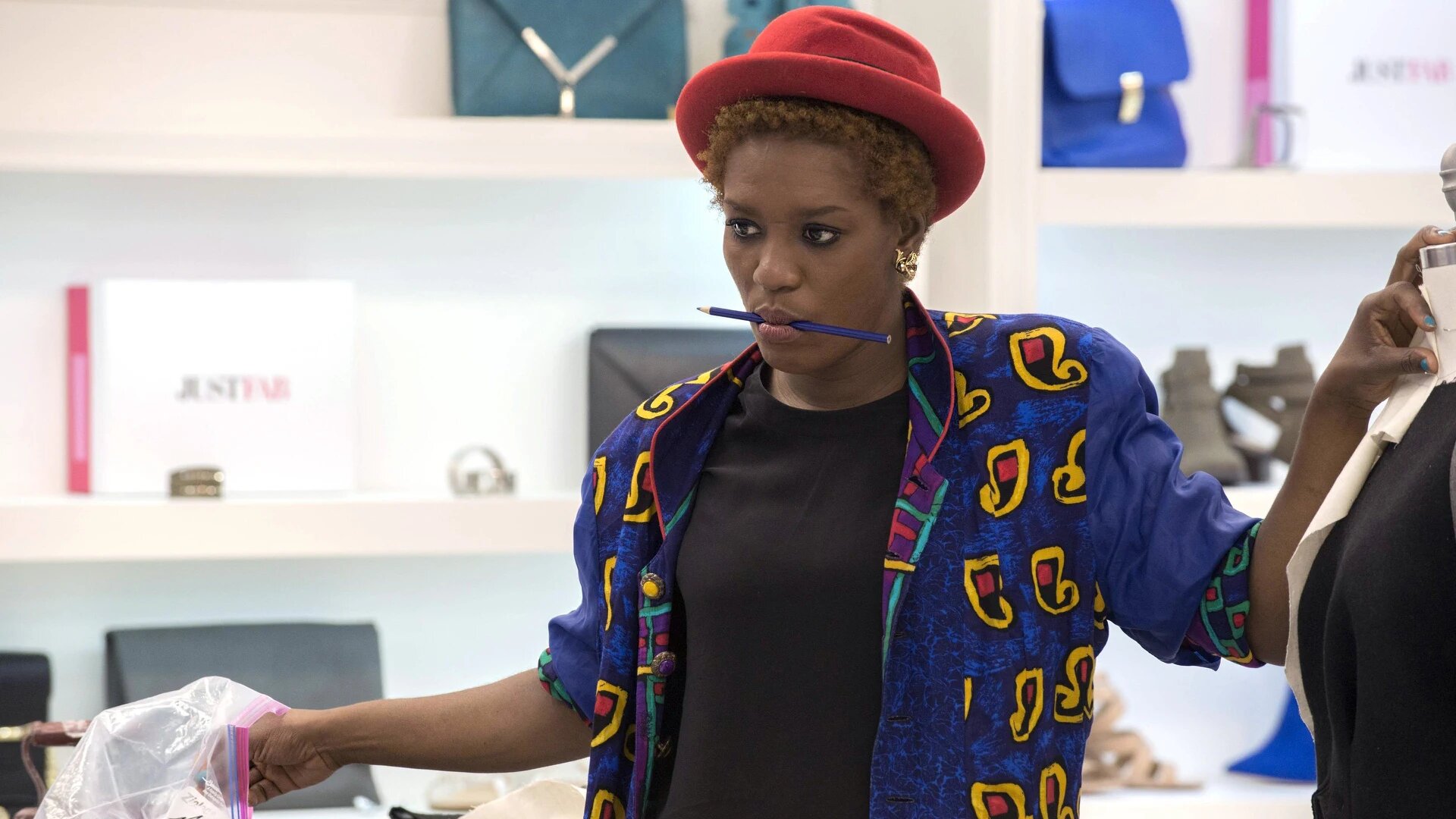 Crew's All In 14x10
09.10.2015
The designers must makeover real women... from our own Project Runway crew! Tim reaches his breaking point with one designer in the most explosive episode yet! UnREAL's Shiri Appleby and Constance Zimmer guest judge.
Make It Sell 14x09
02.10.2015
The designers must create ready-to-wear looks to be reproduced and sold online. Disagreement between the judges leads to the most contentious runway yet! Singer/songwriter Ciara guest judges.
Broadway or Bust 14x08
25.09.2015
The magic and glamour of Broadway serve as inspiration for the designers' new challenge as they create fashionable looks based on the musical, Finding Neverland. One designer upstages the entire competition. Supermodel Coco Rocha guest judges.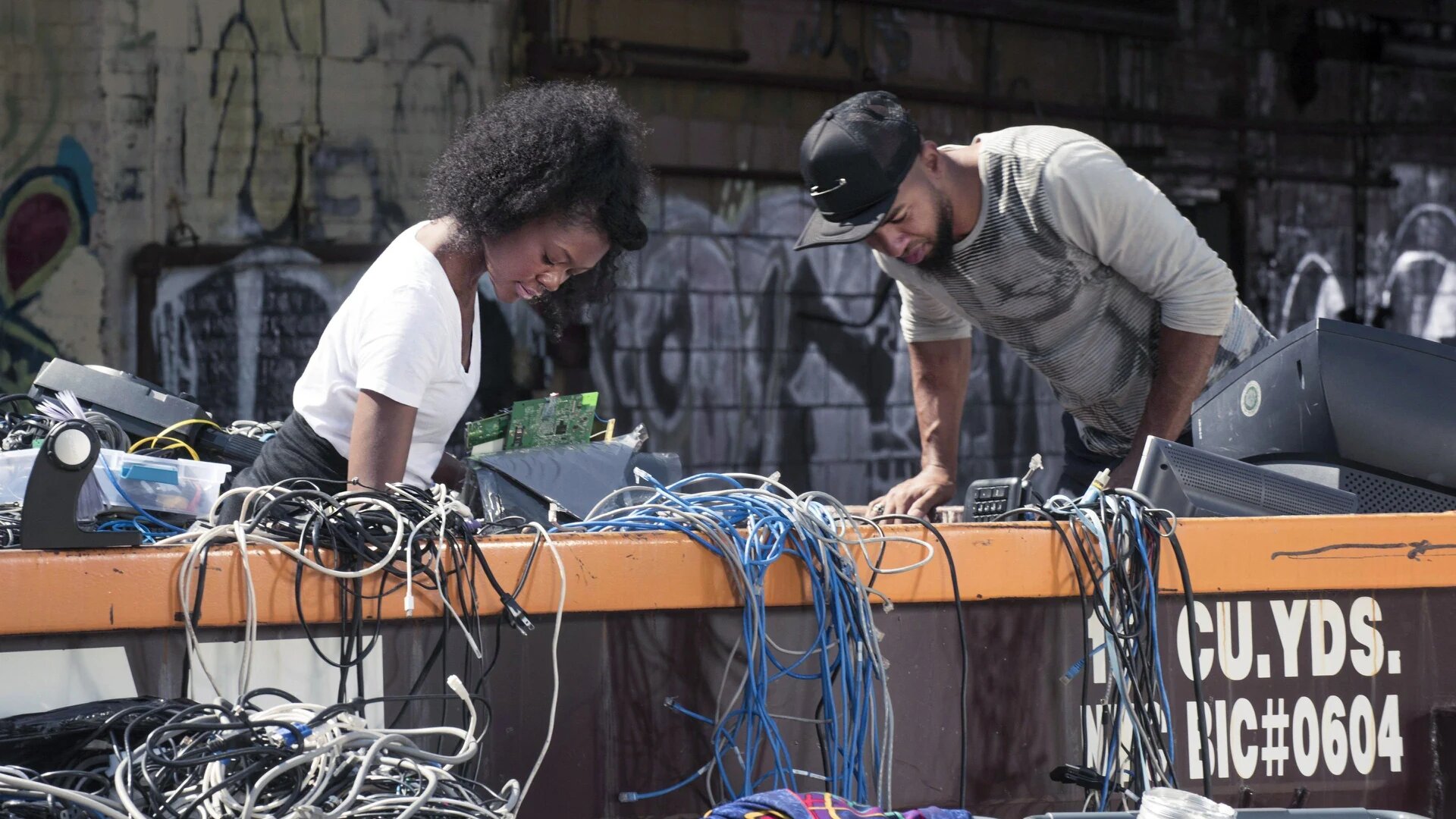 Haute Tech Couture 14x07
18.09.2015
In their second unconventional materials challenge, the designers go dumpster diving for recycled electronics in order to merge the worlds of fashion and technology. Actress Paula Patton and Editor-in-Chief of Marie Claire Magazine, Anne Fulenwider, guest judge.
Lace to the Finish 14x06
11.09.2015
In an episode full of surprises, Heidi challenges the designers to create lingerie for her line. The exhausted designers get a rude awakening on the runway. Actress Bella Thorne serves as a guest judge.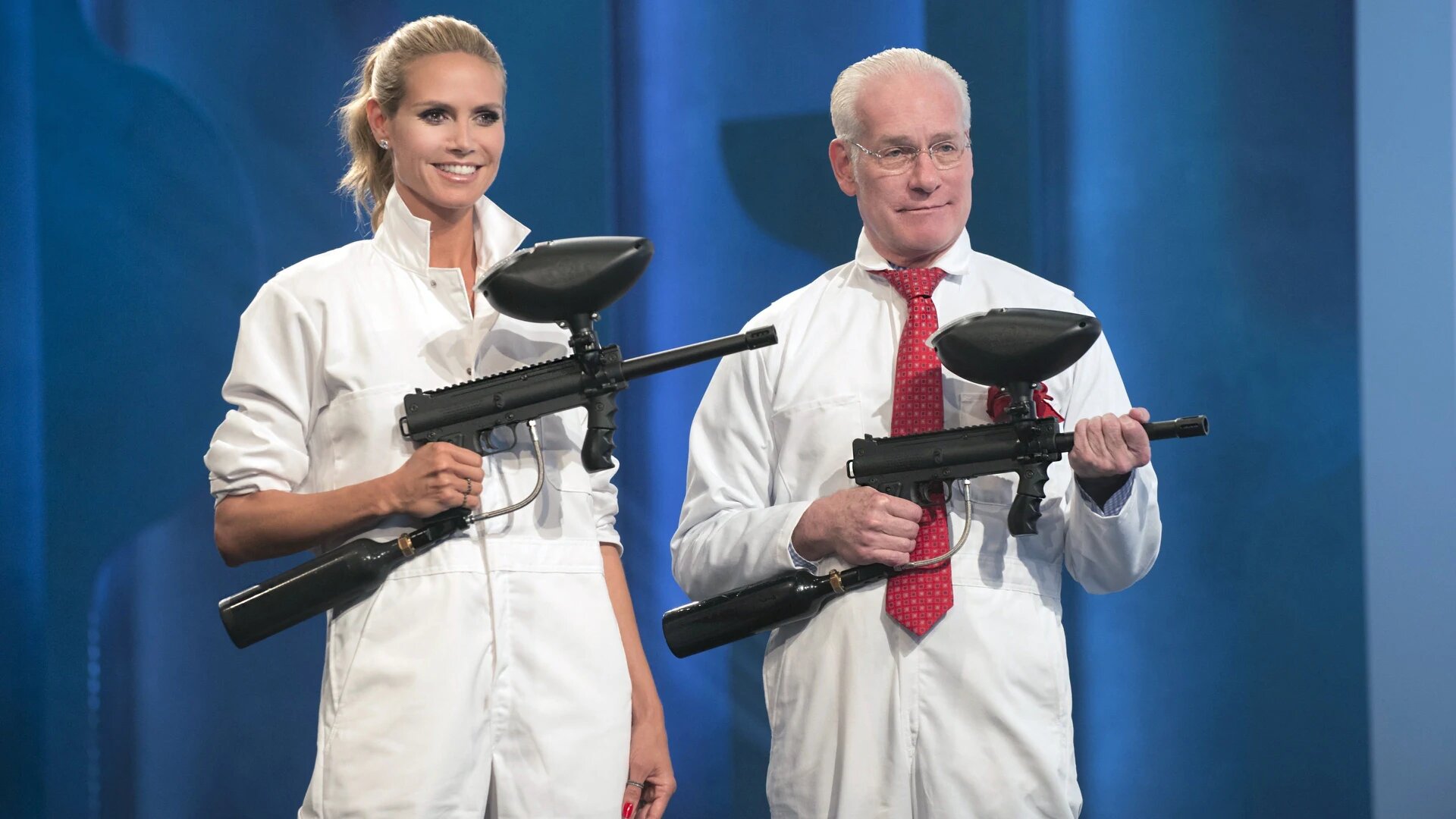 Gunn and Heid 14x05
04.09.2015
Tensions arise when the designers split into two teams and battle for their fabrics in a fierce paintball competition. After capturing their fabrics for a six-piece collection, the teams receive a big surprise once the paint dries on the battlefield! Project Runway Junior's Kelly Osbourne and Lisa Perry guest judge.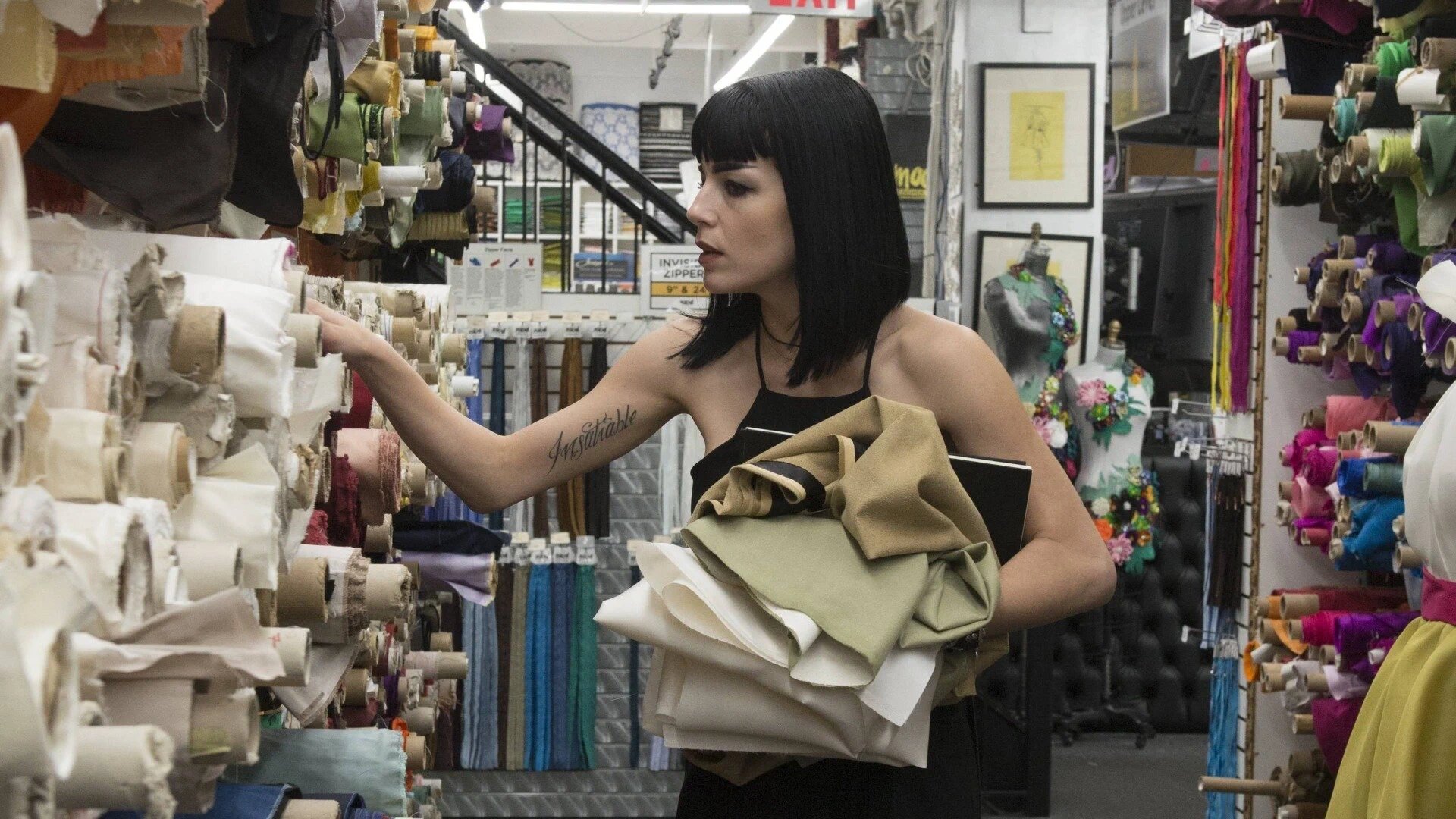 Fashion Flip 14x04
28.08.2015
The designers finally get to go to Mood and they are thrilled! They must put a modern and unique twist on a classic design. Mad Men's Kiernan Shipka joins as a guest judge.
Shut Up & Sew 14x03
21.08.2015
In the first team challenge of the season, the designers are paired up and treated to a day on a Celebrity Cruise ship. For some of the duos, the friendly seas are left behind and they hit some rocky water in the workroom. Tracee Ellis Ross guest judges.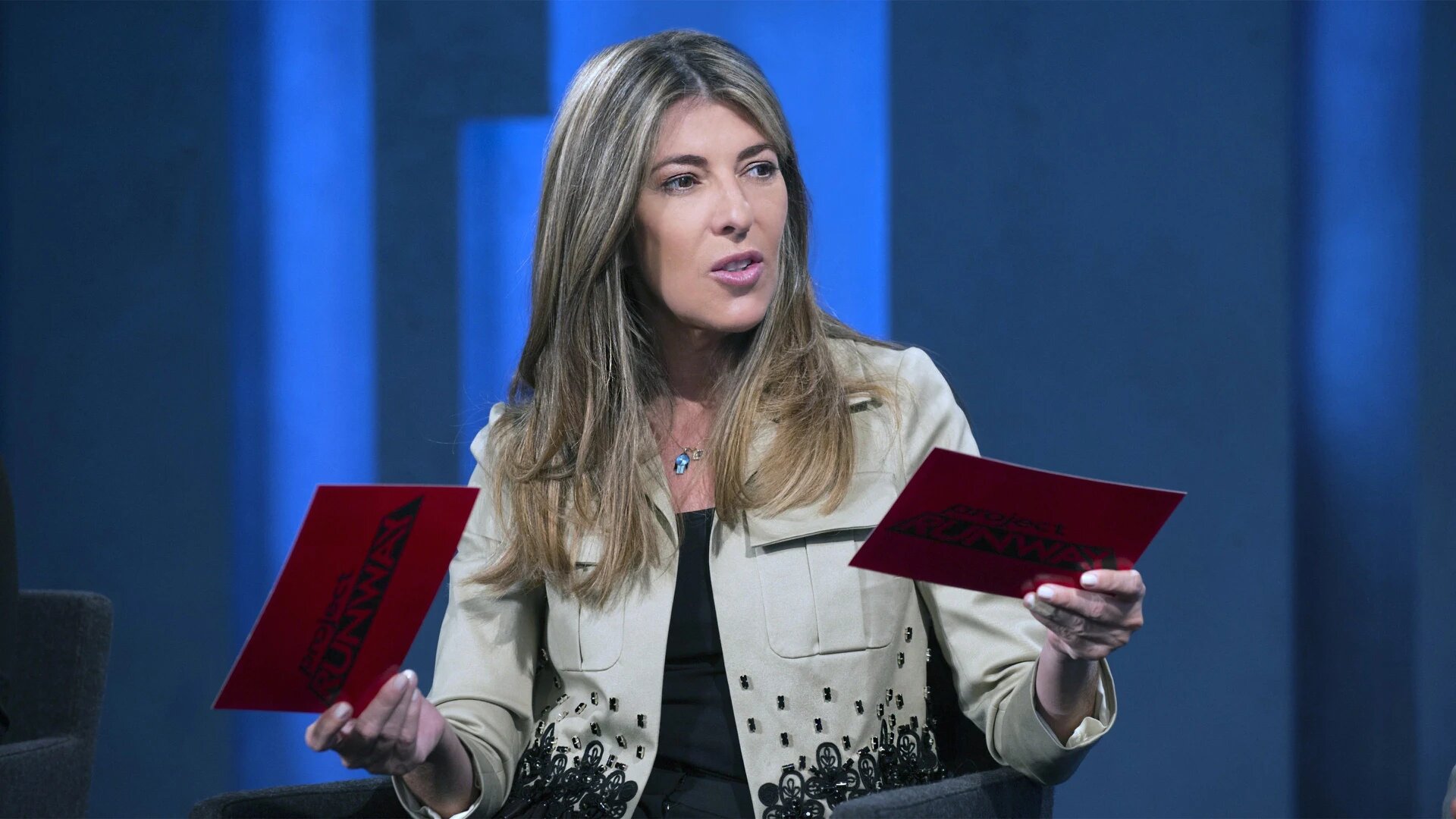 It's All in the Cards 14x02
14.08.2015
In the first unconventional materials challenge of the season the designers use greeting cards as their materials. Once in hand, each designer must decide how to read the cards in order to win the challenge. Ashley Tisdale joins the judges.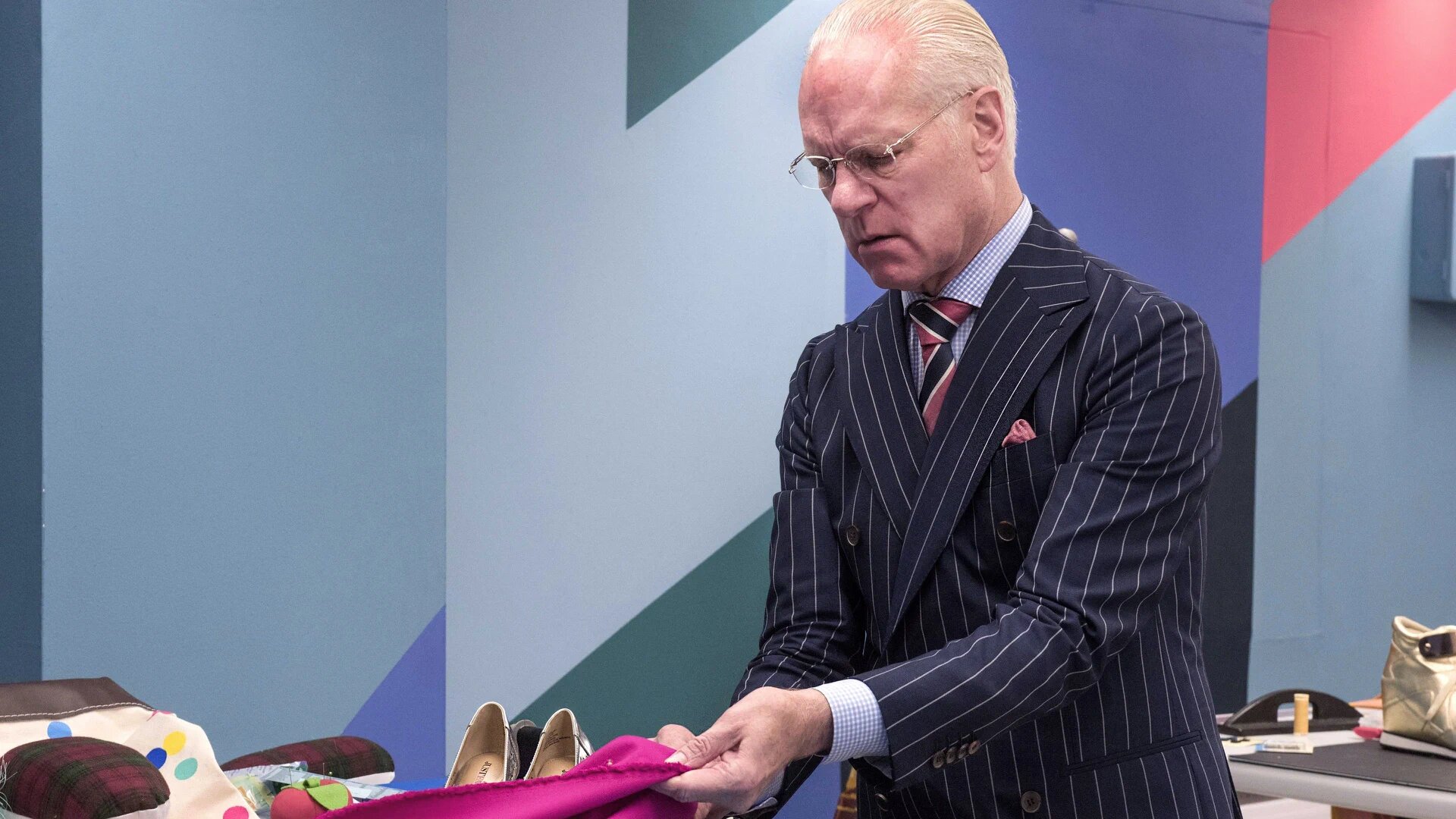 Mad Dash Mayhem 14x01
07.08.2015
Sixteen talented, spunky and full of life designers arrive at Madison Square Garden to kick off a new season of Project Runway. They are greeted by Heidi and Tim who have them do a mad dash around the venue for fabric. Supermodel and Project Runway Junior host Hannah Davis is the guest judge.