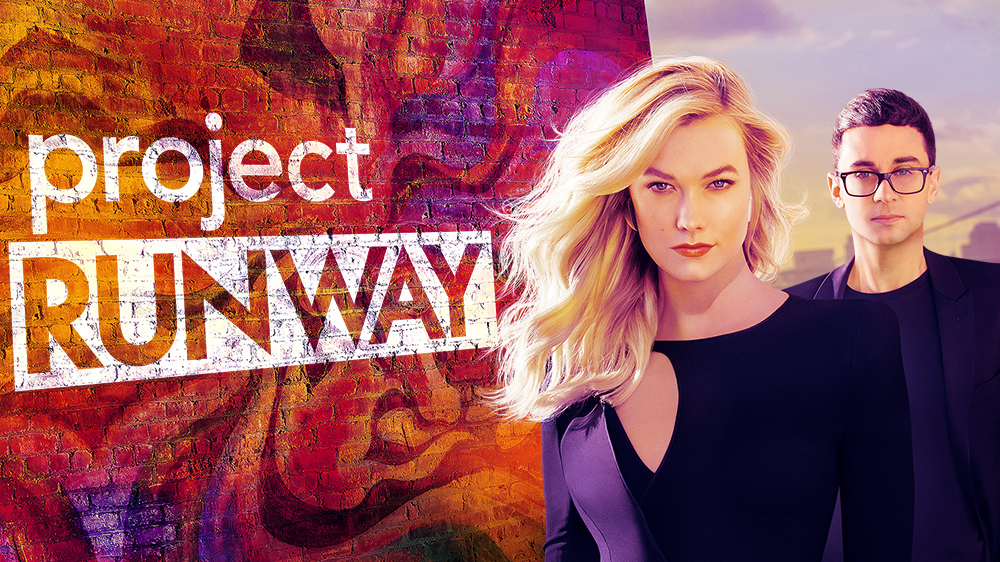 Project Runway designers are given an opportunity to launch their careers in fashion.
Add to my shows
Next episode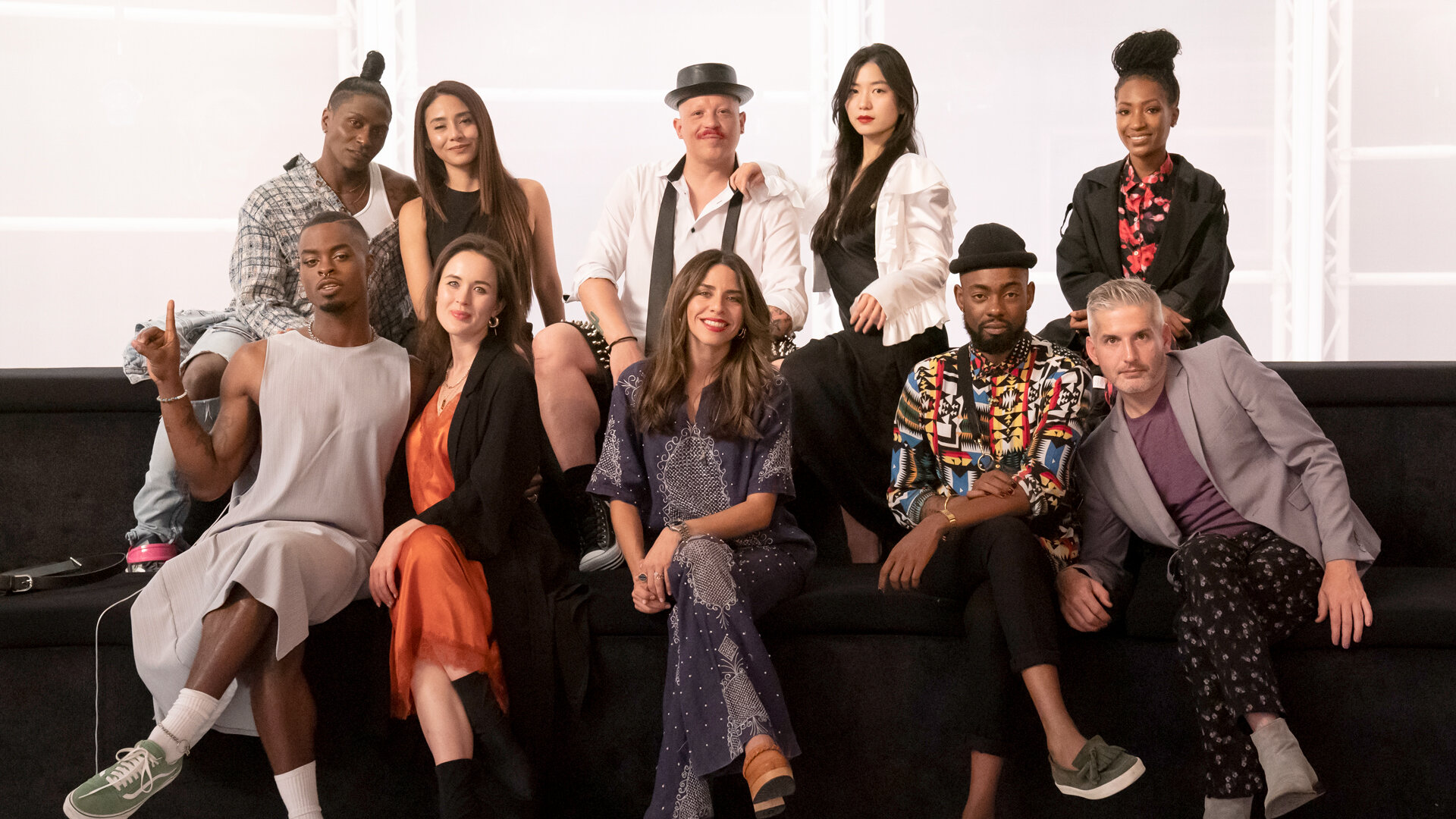 Couch Couture 19x08
friday
This week the designers are challenged to solve one of fashion's eternal struggles; can comfortable really be chic? But, there's nothing comfortable about designing for a one day challenge with a surprise workroom visit from season 19 winner Geoffrey Mac and pop legend Cyndi Lauper.
season 11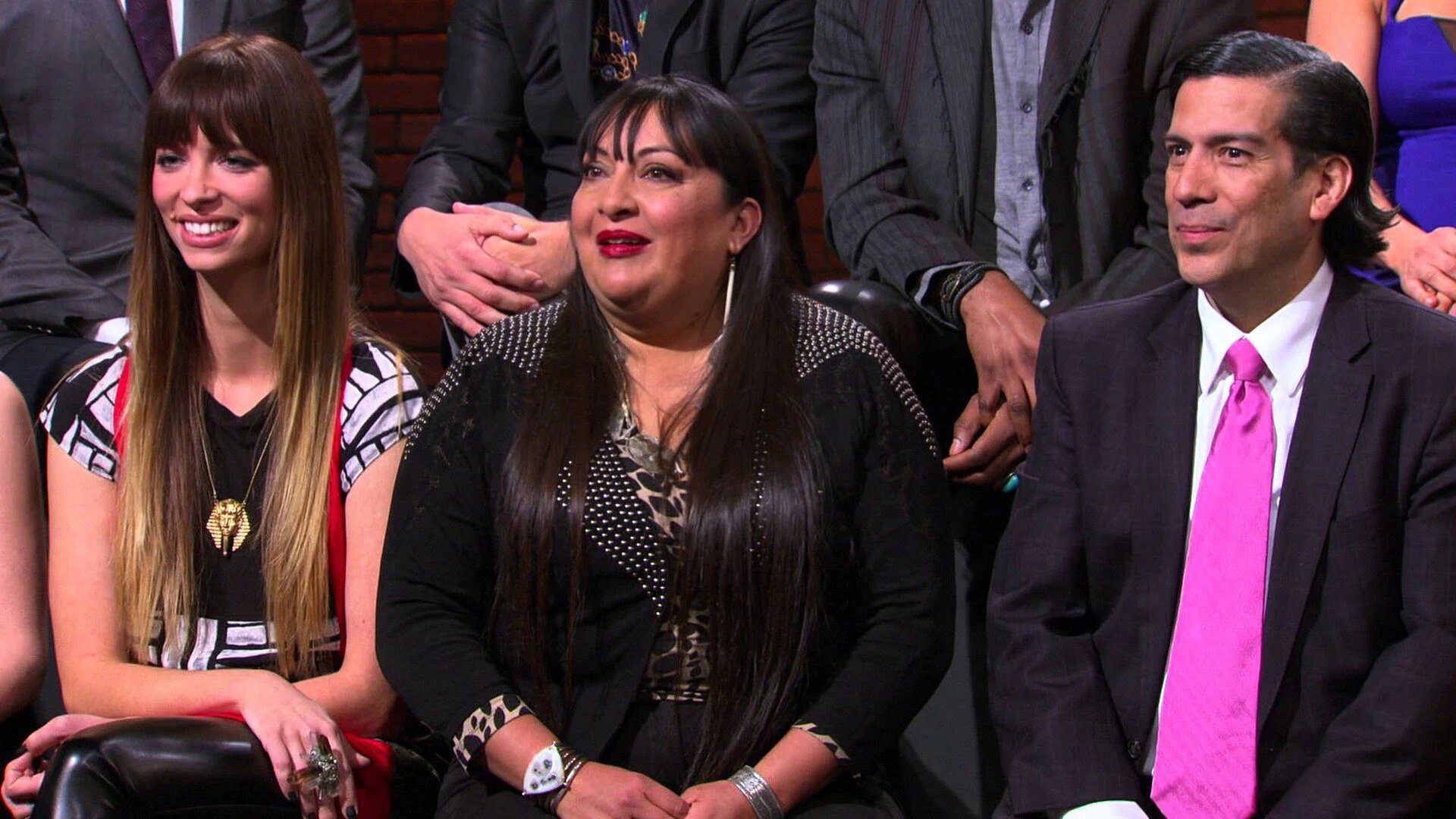 Reunion 11x15
03.05.2013
The designers of Project Runway Season 11 will reunite to reflect upon the season, take care of some unfinished business and respond to the many harsh words they said about one another. For the first time since they have seen what was said behind their backs, these designers will sit in the same room and hash out how they really feel about each other. As the video plays back in front of them, no one can deny what they said. Will they kiss and make up or finally let it all out and say how they really feel...face to face?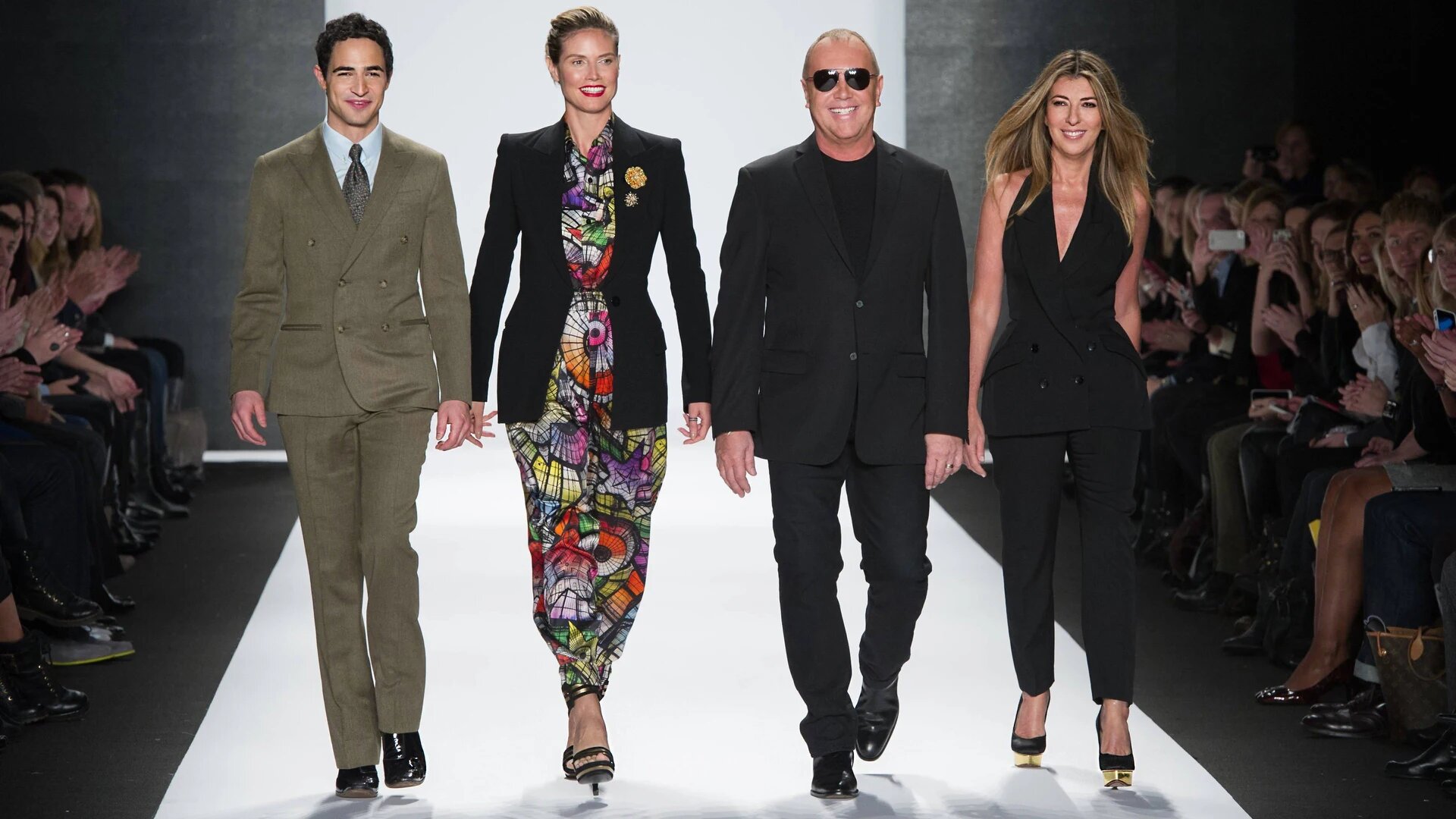 Finale, Part 2 11x14
26.04.2013
Michael Kors returns as the finale guest judge to help Heidi, Nina and Zac determine which designer deserves to be named the winner of Season 11 of Project Runway.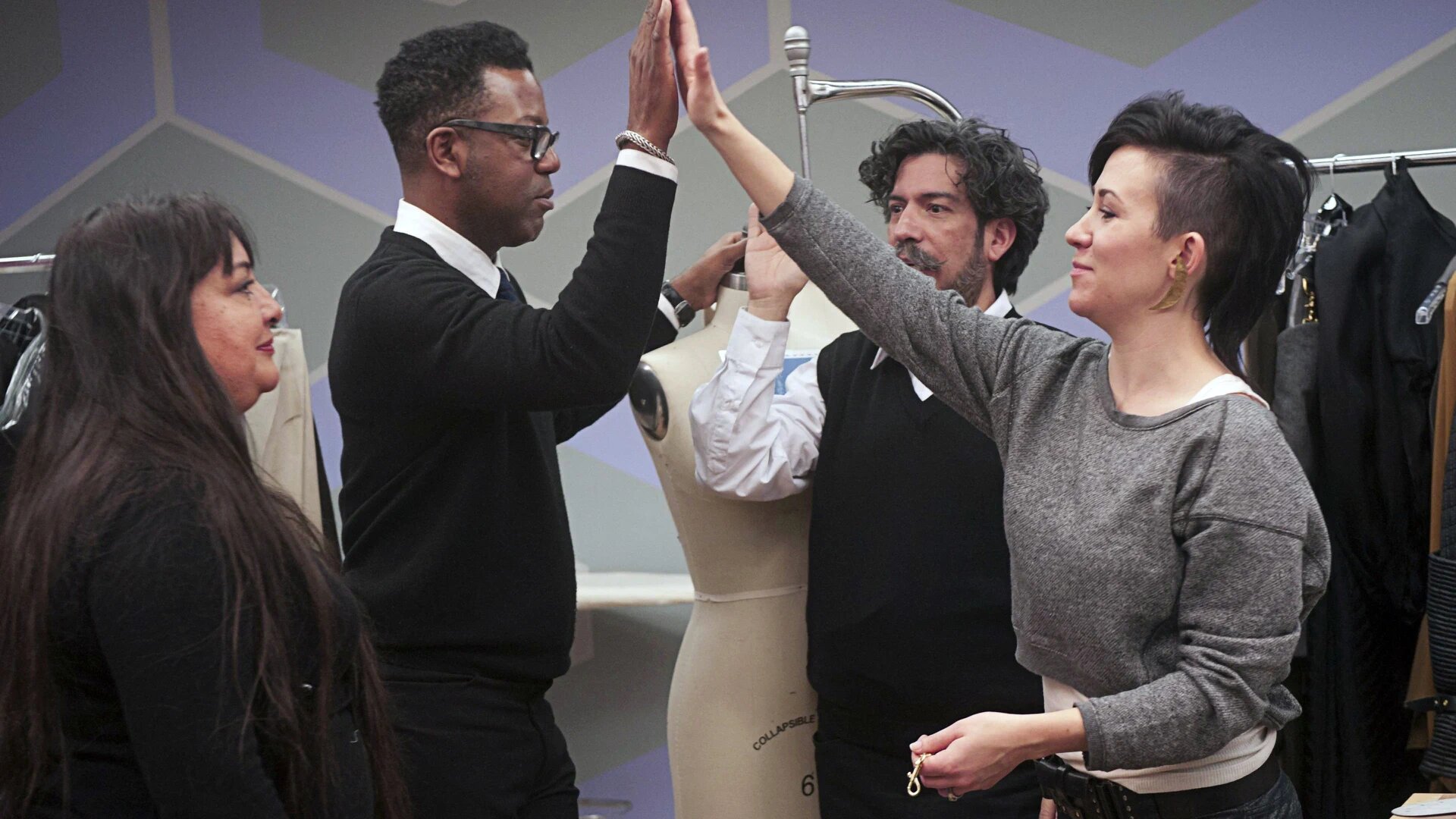 Finale, Part 1 11x13
19.04.2013
The final four designers head home and work on their collections for fashion week and get special hometown critics from Tim Gunn before heading back to New York to present three preview pieces to Heidi, Nina and Zac to solidify their place to compete at fashion week.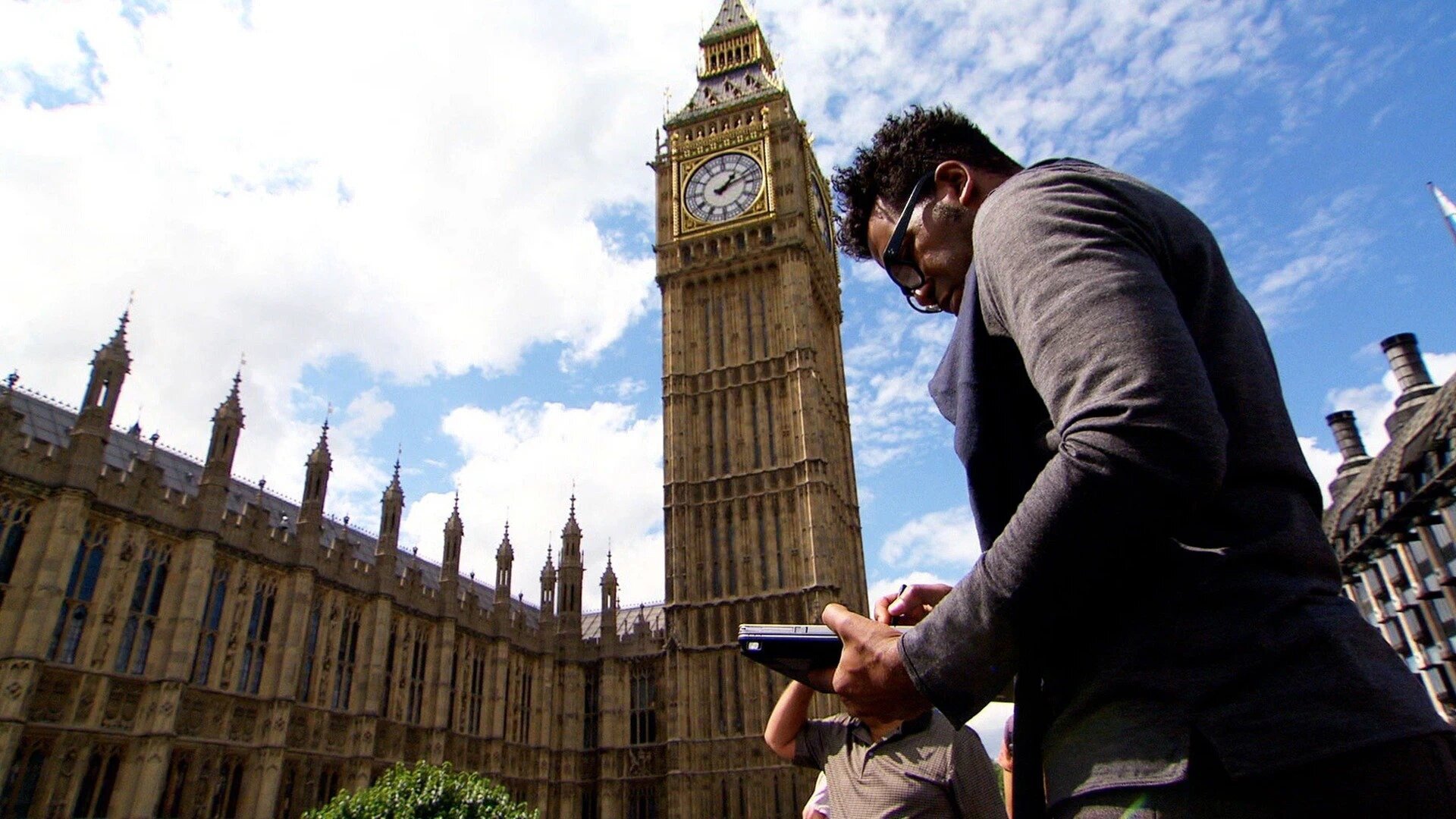 Europe, Here We Come 11x12
12.04.2013
The designers go global when they travel to Berlin, Barcelona, London and Paris for their final challenge before the finale. They get to soak in the culture of the European cities for their inspiration before heading back to the runway. Grammy Award winner John Legend guest judges.
Finally on My Own 11x11
05.04.2013
The designers finally get the chance to show off their own aesthic but teamwork is still involved when they must rely on their sewing assistants to help them create editorial worthy looks to be worn by actress and guest judge Jordana Brewster in the May issue of Marie Claire Magazine.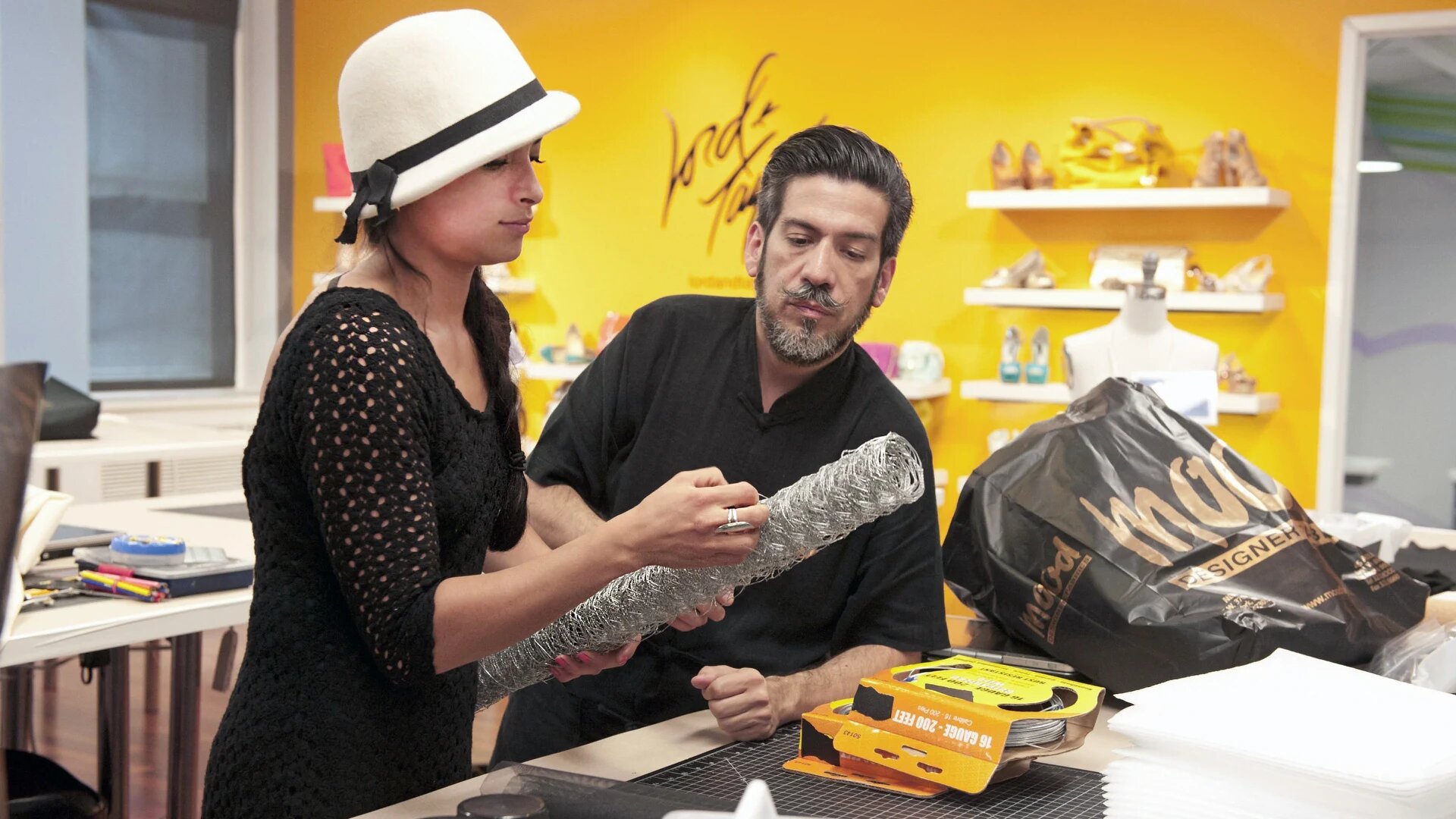 The Art of Fashion 11x10
29.03.2013
The Guggenheim serves as the latest inspiration for the design teams who take in all the art to create their own print textiles for their garments. The challenge leaves one designer in tears and causes some cat-fighting off the runway show. Designer Tracy Reese guest judges alongside designer Rachel Roy.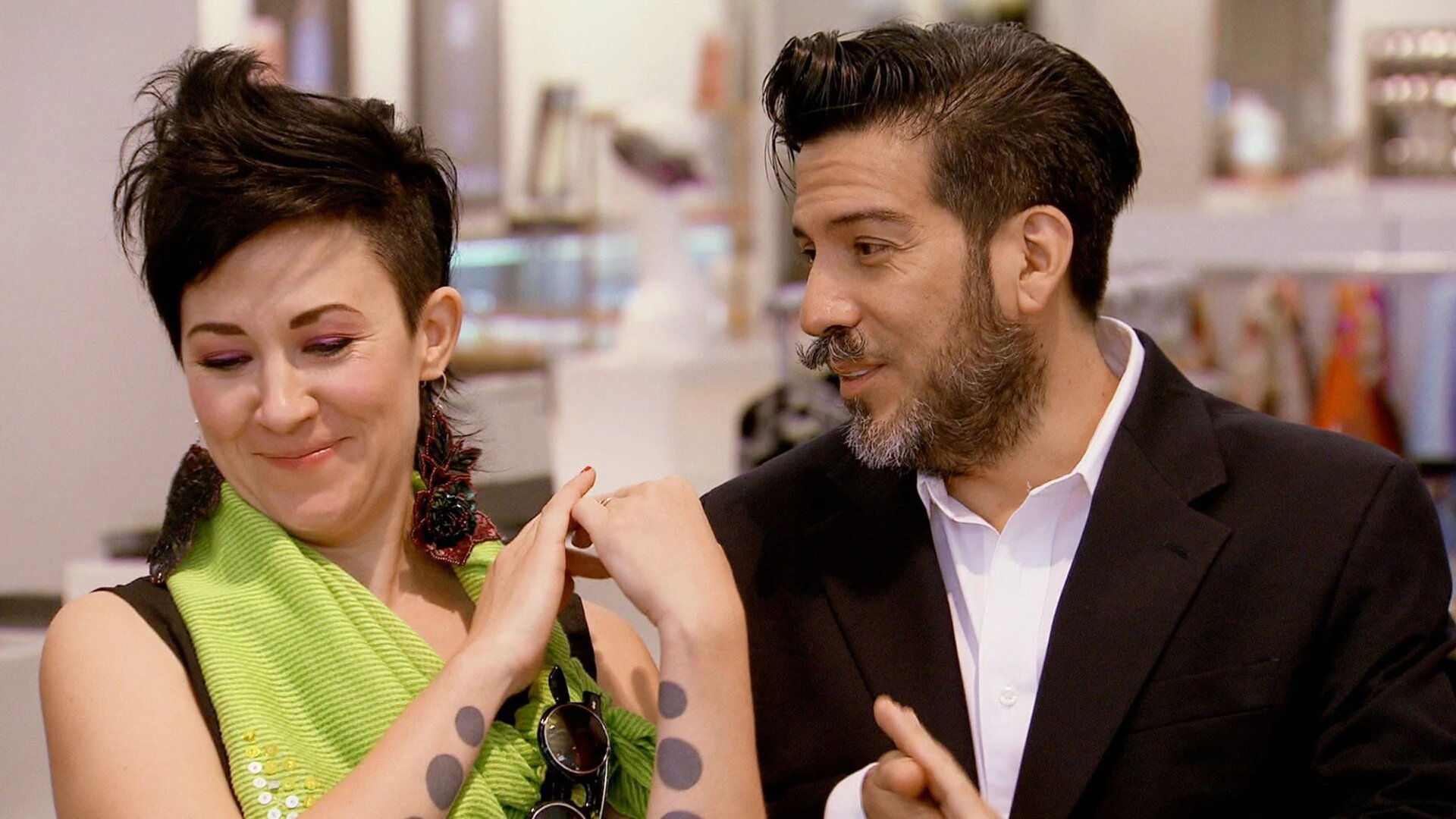 He Said, She Said 11x09
22.03.2013
The designers push themselves harder than ever to create spring looks worthy to grace the windows of Lord & Taylor for their next challenge. But with a few design teams at each other's throats, it's any one's guess who will impress guest judges Rachel Roy and Lord & Taylor's Bonnie Brooks.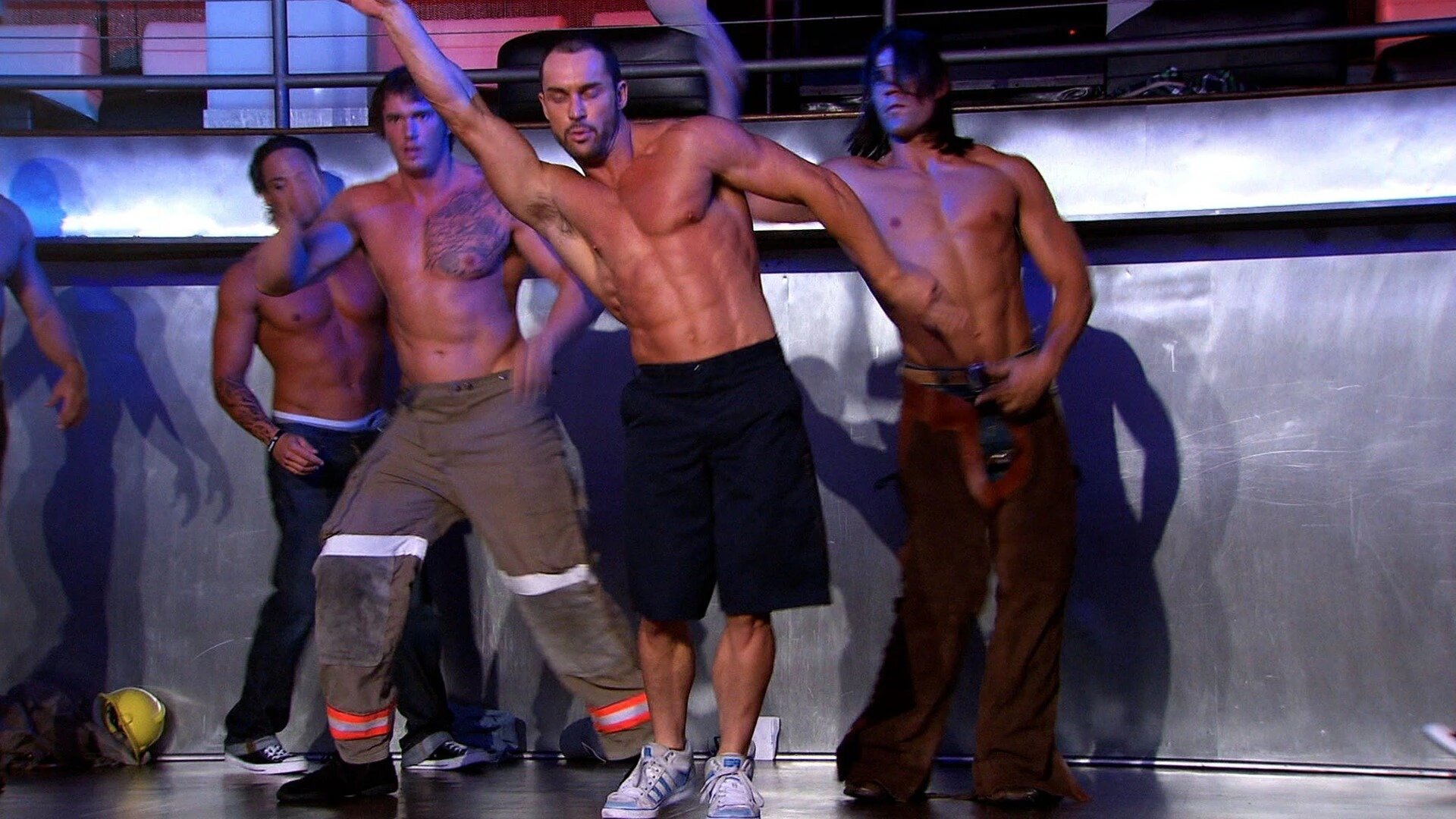 Take It All Off! 11x08
15.03.2013
It's about to get really hot in the work room and on the runway when the design teams must create outfits for the world famous male review Thunder from Down Under. For the first time ever, judge Nina Garcia is left speechless. Actress Emmy Rossum guest judges.
A Sticky Situation 11x07
08.03.2013
Some designers get "stuck" with the next challenge when they must create fashion forward prom wear made out of duct tape, leading to a shocking elimination no one sees coming. Designer Chris Benz guest judges.
Senior Fling 11x06
01.03.2013
The designers must learn to respect their elders while still showing their aesthetic when they are tasked with designing fashionable, age-appropriate looks for senior citizens. Red carpet experts Joan and Melissa Rivers guest judge.
A Little Bit Country, A Little Bit Rock and Roll 11x05
22.02.2013
The teams get another big shake up and learn their next challenge is to design a performance look and red carpet look for country superstar, Grammy Award-winning singer Miranda Lambert who also guest judges.
The Ultimate Hard and Soft 11x04
15.02.2013
While the teams get a twist, the designers also get a blast from the past when two unconventional challenges are merged into one for their newest challenge--creating a line out of hard and soft materials from the flower shop and hardware store. The legendary Bette Midler guest judges along with fashion blogger Leandra Medine.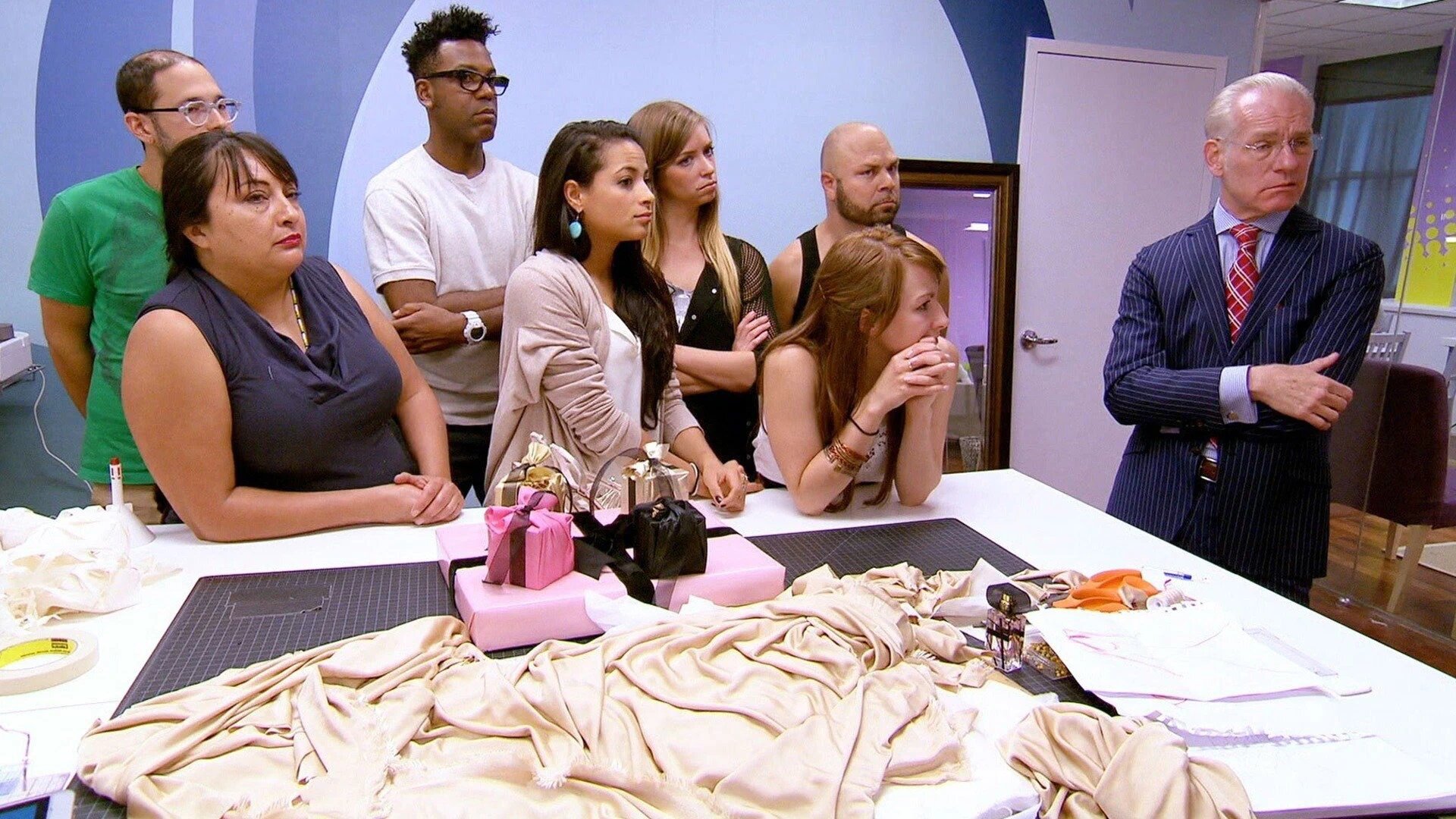 Surprise Me 11x03
08.02.2013
The designers have their toughest client yet when they must create garments for the ever-opinionated Heidi Klum for the launch of her new fragrance, Surprise. Heidi will wear the winning garments in her national commercial and a second winning garment for a press event. Actress Kristin Davis guest judges.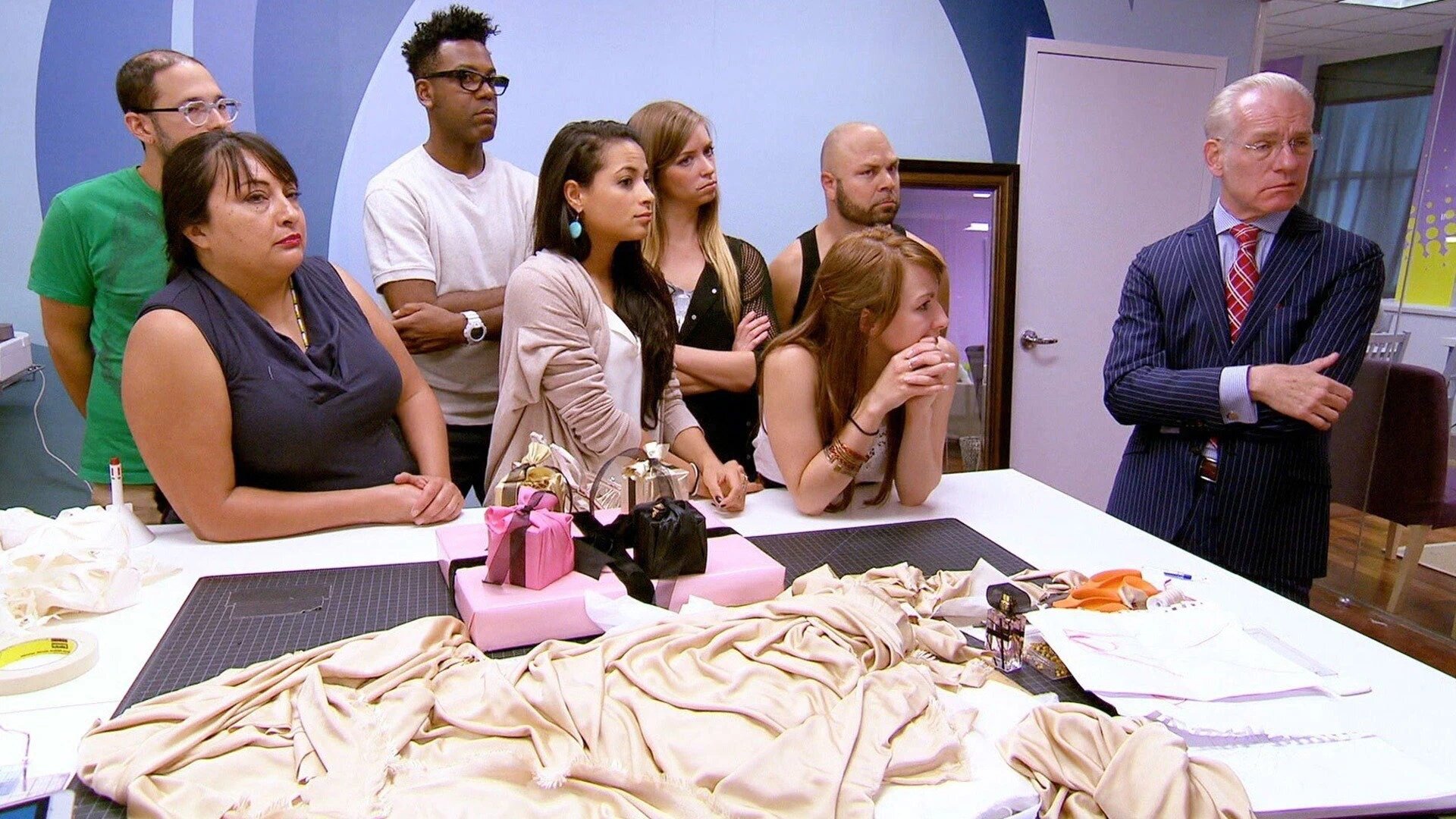 Spin Out 11x02
01.02.2013
The designers find themselves bouncing off the walls when they are tasked with creating new server uniforms and ball-boy outfits worthy to walk the floors of SPiN Ping Pong Social Clubs around the country, owned by Academy Award winner Susan Sarandon who serves as the guest judge.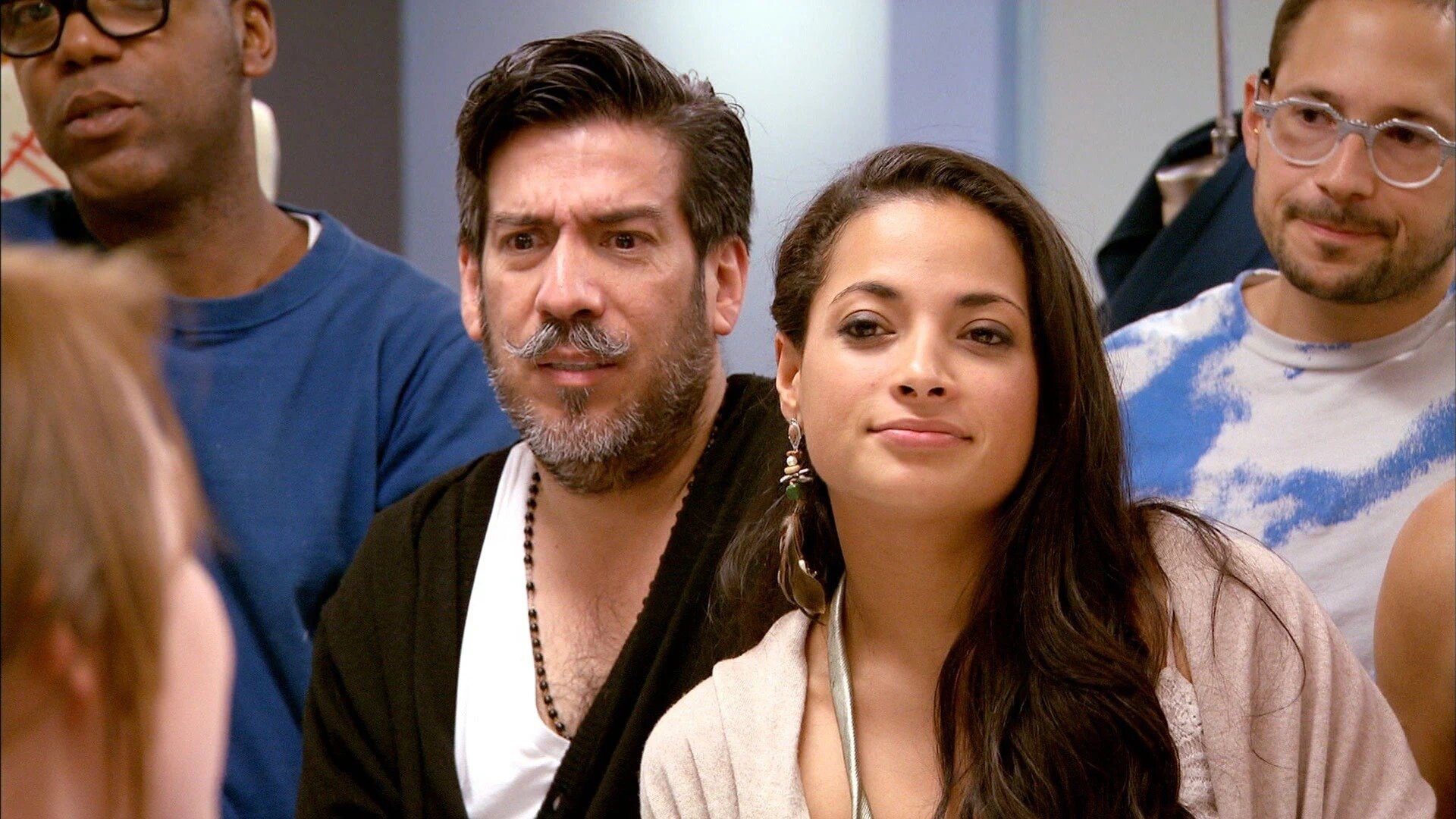 There is No I in Team 11x01
25.01.2013
Season 11 returns with Heidi Klum and Tim Gunn and a twist that throws 16 eager new designers into a panic when they discover they will be participating in the series' first-ever "Teams Edition".