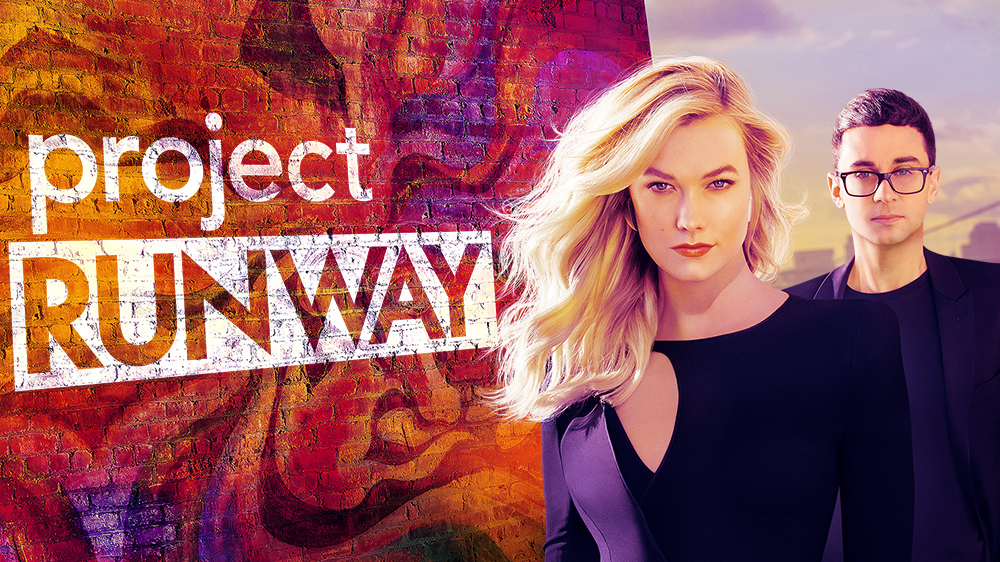 Project Runway designers are given an opportunity to launch their careers in fashion.
Add to my shows
Next episode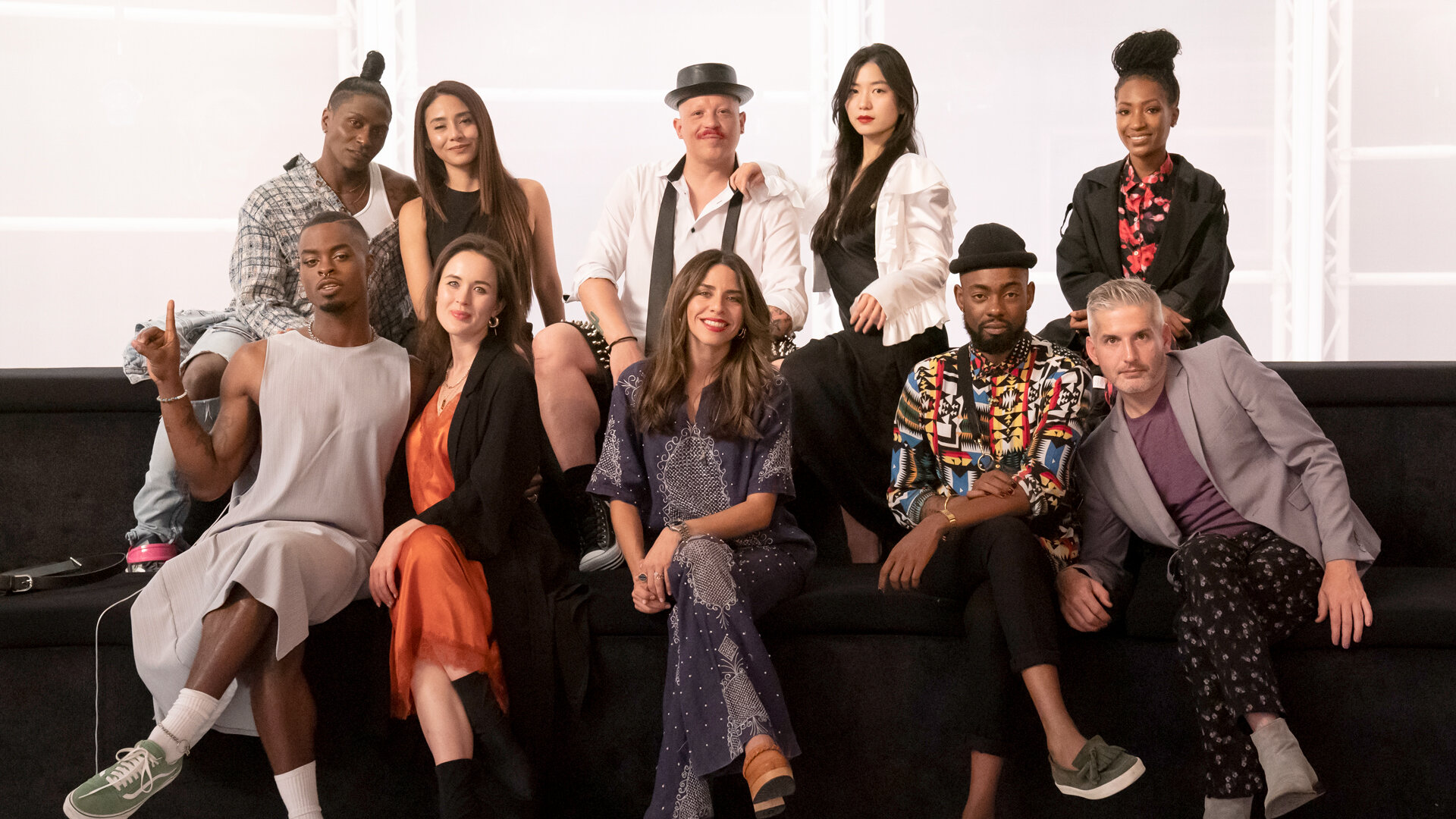 Couch Couture 19x08
friday
This week the designers are challenged to solve one of fashion's eternal struggles; can comfortable really be chic? But, there's nothing comfortable about designing for a one day challenge with a surprise workroom visit from season 19 winner Geoffrey Mac and pop legend Cyndi Lauper.
season 1
Season Finale 01x11
24.02.2005
The final three designers, Jay McCarroll, Kara Saun, and Wendy Pepper, have each created a collection to show at New York Fashion Week.   After they show their final collections, the judges determine who is the next great fashion designer.
Reunion 01x10
17.02.2005
All of the participating designers gather for a reunion hosted by Heidi Klum and Tim Gunn on the eve of New York Fashion Week at which the final three designers will display their collections.
Design for the Red Carpet 01x09
10.02.2005
Five models, four designers, another elimination. Winner Kara picks first and sticks with Jenny, her steadfast partner since the Wedding Dress Challenge. Austin selects Martinique for the third time, looking past Olga, who modeled his celebrated cornhusk creation, and Melissa, who wore his swimsuit to a Page Six victory. Jay stays loyal to Julia, despite her absence on the last runway.
Postal Uniform Challenge 01x08
03.02.2005
Instead of another assignment, Heidi gives our five finalists personalized brown paper packages tied up with string -- containing not a few of their favorite things, but the key to their next challenge. The catch: they can't open them until the next morning. But first, model selection time.
Design a Collection 01x07
27.01.2005
Six challenges have come, six designers have gone and now just six finalists remain.   From here on out, it will take more than just strong work to avoid elimination. A slip of the lip (Vanessa) or a lapse in judgment (Nora) can send even strong designer packing. Heidi arrives to announce the next challenge: as one group, the designers must create a collection. One will serve as a leader, taking responsibility for the overall vision of the collection, while each will design and create an outfit of his or her own for the line.
Making a Splash 01x06
20.01.2005
Last time, the designers had to go big with a typical collection capper, a wedding dress. Their next assignment takes them in the opposite direction: swimwear. Moreover, their designs would have to be functional enough for a dip in the pool but sophisticated enough to wear to a fashion-industry party. Oh, and: you've only got five hours. Cue the models. Kara, as last week's winner, selects Jenny with the first pick. Kevin, knowing there's a party involved, takes a calculated risk with Morgan, whom he describes as "the party monster".
"Model" Clients 01x05
13.01.2005
After last week's collaboration assignment, our eight remaining designers have learned to expect the unexpected...which is exactly what they get when Heidi asks them to chose a model before hearing their next challenge. Nora's name is last out of the bag, so the final selection rests on her narrow shoulders. She picks Melissa, ending Audrey's shot at the much-desired Elle magazine spread. Little did they realize that they weren't just selecting models but also choosing their next client.
Collaboration 01x04
06.01.2005
Primed for their next challenge, our nine designers meet Sarah Hudson, a rising rock star ready for a new look, something along the lines of "little girl gone crazy". Our designers will be judged on the look from head to toe -- including hair and makeup using the products provided by L'Oreal. 
Commercial Appeal 01x03
16.12.2004
Our top ten meet up with Heidi at Banana Republic studios. There, a new challenge is issued: design a holiday dress that fits in with Banana Republic's current collection and would appeal to their customers. Their two themes this season are "my grandmother's attic" in soft pinks and yellows, and "Art Deco," in black, white and silver. All leave with armfuls of their favorite fabrics. 
Vision 01x02
09.12.2004
With one Runway under their (stylish) belts, our eleven remaining designers prepare for their next challenge. Some are riding high -- Austin, as winner and immune from this week's elimination, is riding highest of all. Others, like Starr and Wendy who narrowly avoided elimination, are determined to do better.   This week's challenge begins with plain, white cotton (the official fabric of Project Runway). The guiding inspiration for their design is one word: envy. But before they grab their scissors, each competitor must select a model.
Innovation 01x01
02.12.2004
Design a sexy, glamorous outfit for a night on the town, made from materials bought at a store that all the famous designers go to. Sounds simple, but there's a catch: the venue is no fabric store but is actually a popular Manhattan supermarket.   Fantasies of silk and cashmere fly out the window, replaced by panicked visions of plastic wrap and aluminum foil. Everything they will use must be purchased here. With a $50 budget and a mere hour in which to spend it, our twelve hopefuls have their work cut out for them. Tim advises them to be as unconventional as you can be and make it work.