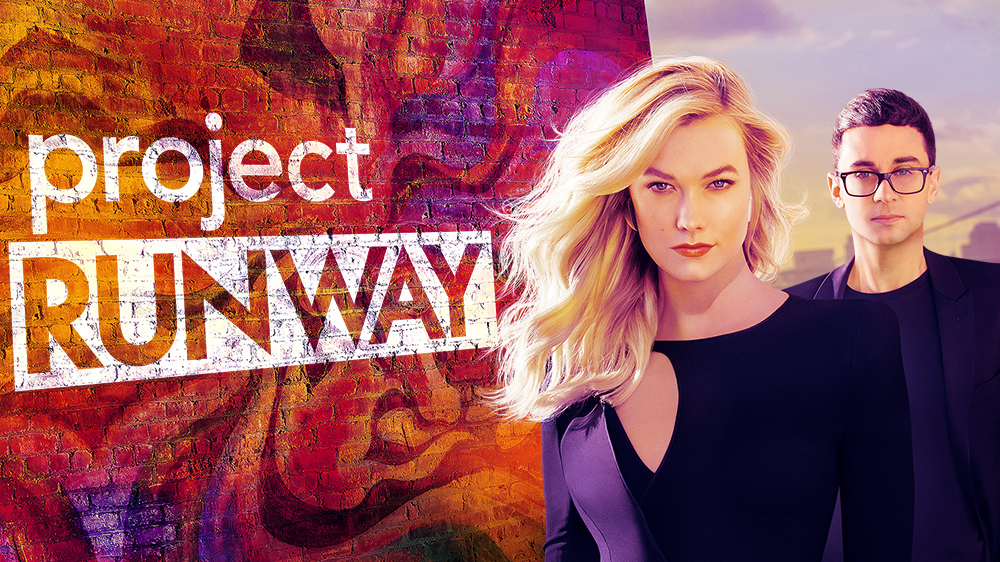 Project Runway designers are given an opportunity to launch their careers in fashion.
Add to my shows
Next episode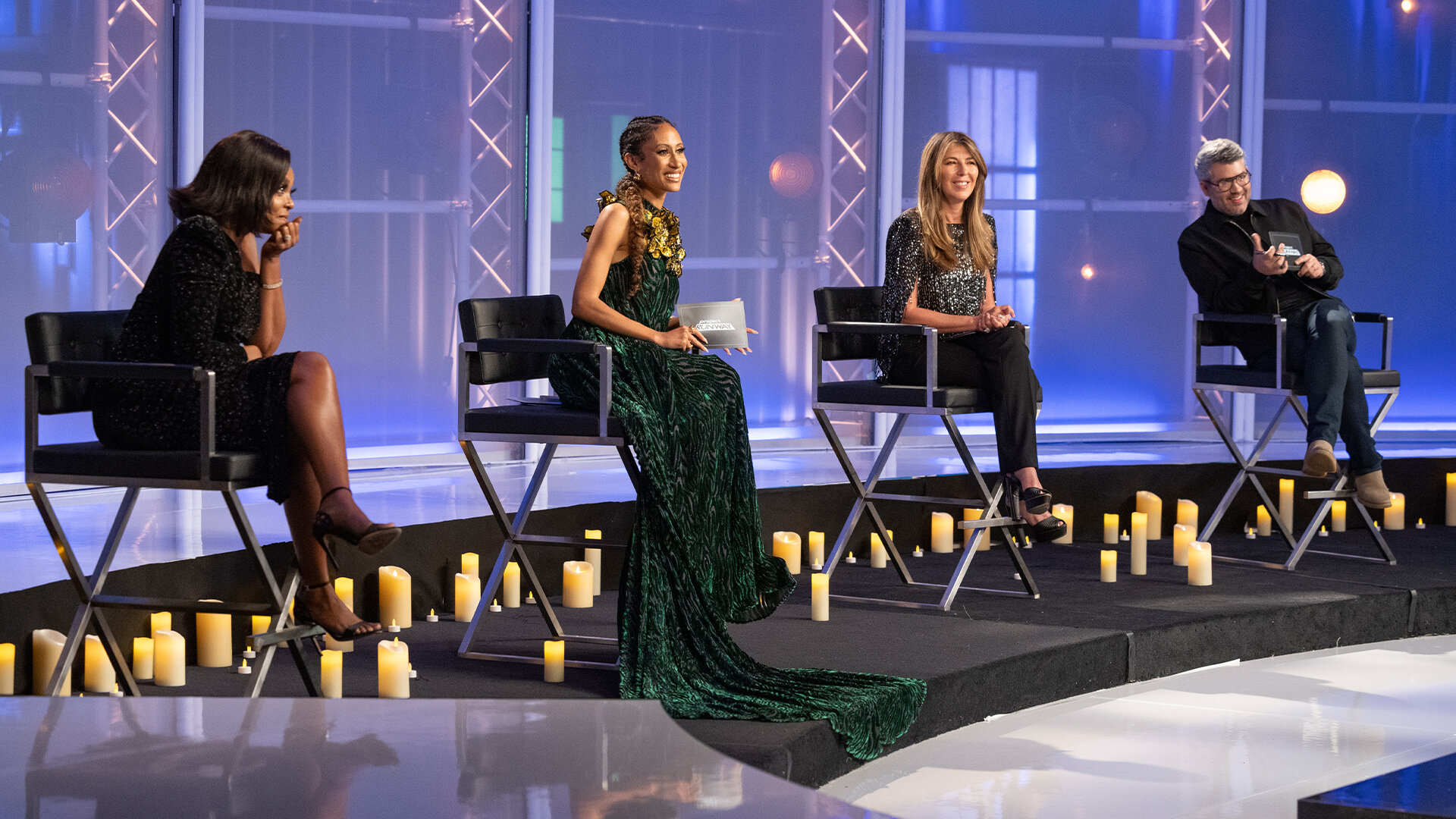 If You Got It, Haunt It 19x03
friday
It's Halloween and Christian has a few tricks up his stylish sleeve. The designers are sent to sleep in a haunted mansion to find inspiration for their challenge. If they can survive the night, they'll have two days to create a hauntingly chic masquerade gown for a runway show with the one and only, award winning actress, Taraji P. Henson.
Latest episodes
#STREETWEAR 19x02
friday
In their first individual challenge, the designers take on streetwear – the most relevant and individualized style in fashion. Working with male, female, and nonbinary models, the competitors dig into their unique personal experiences and cultures to create breakout looks to catch the eye of their cool guest judge: social media fashion icon, Wisdom Kaye.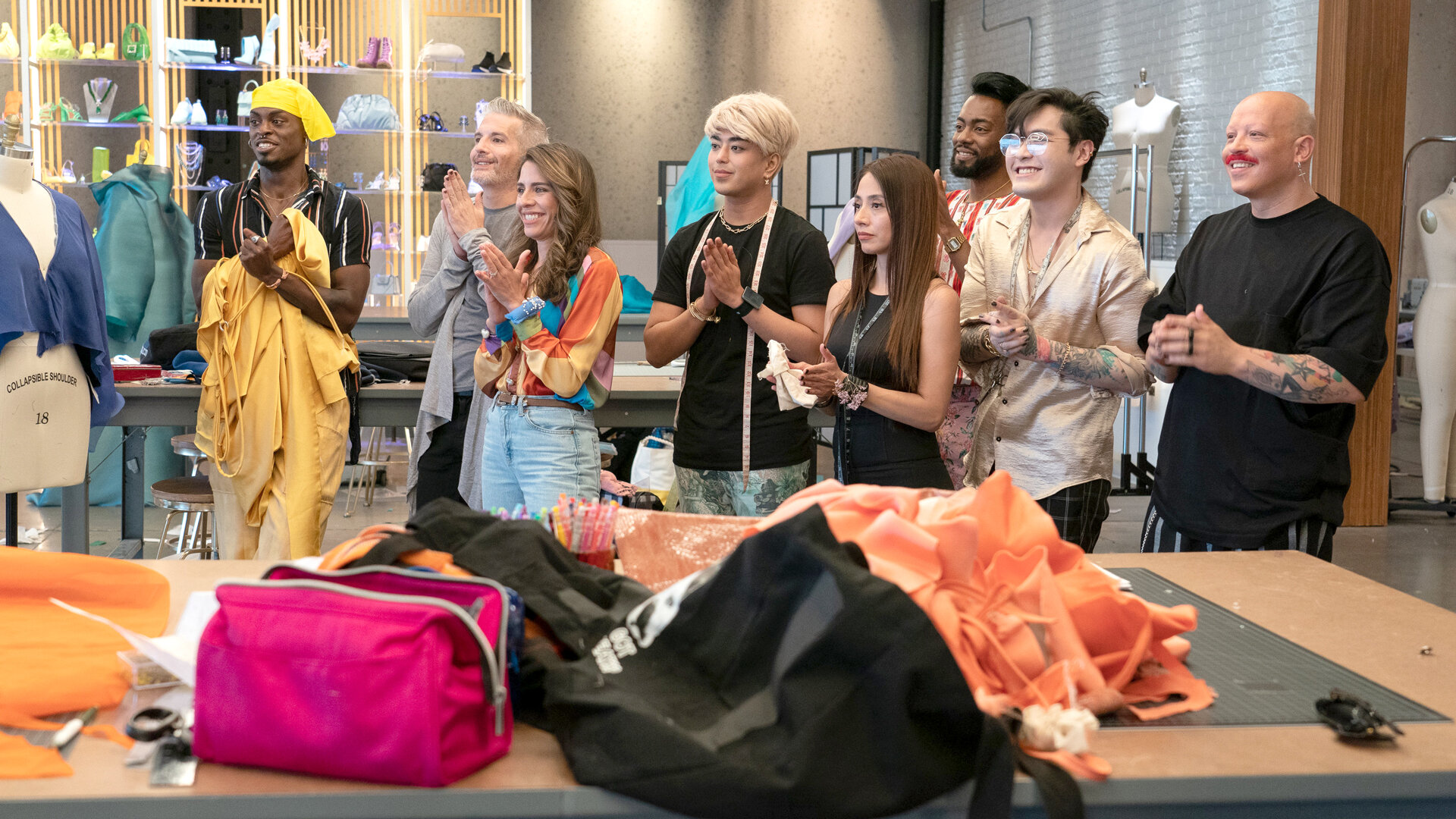 A Colorful Return 19x01
15.10.2021
The season premiere begins at the iconic Lincoln Center where Christian Siriano, Nina Garcia, Elaine Welteroth, and Brandon Maxwell welcome a talented group of new designers eager to show the world their skills and creativity. In a Project Runway first, the designers will be split into two teams living and working separately to create mini-collections celebrating color. The competition comes to a head on the day of the runway show when they reunite hoping their team is victorious while someone from the losing team will be going home.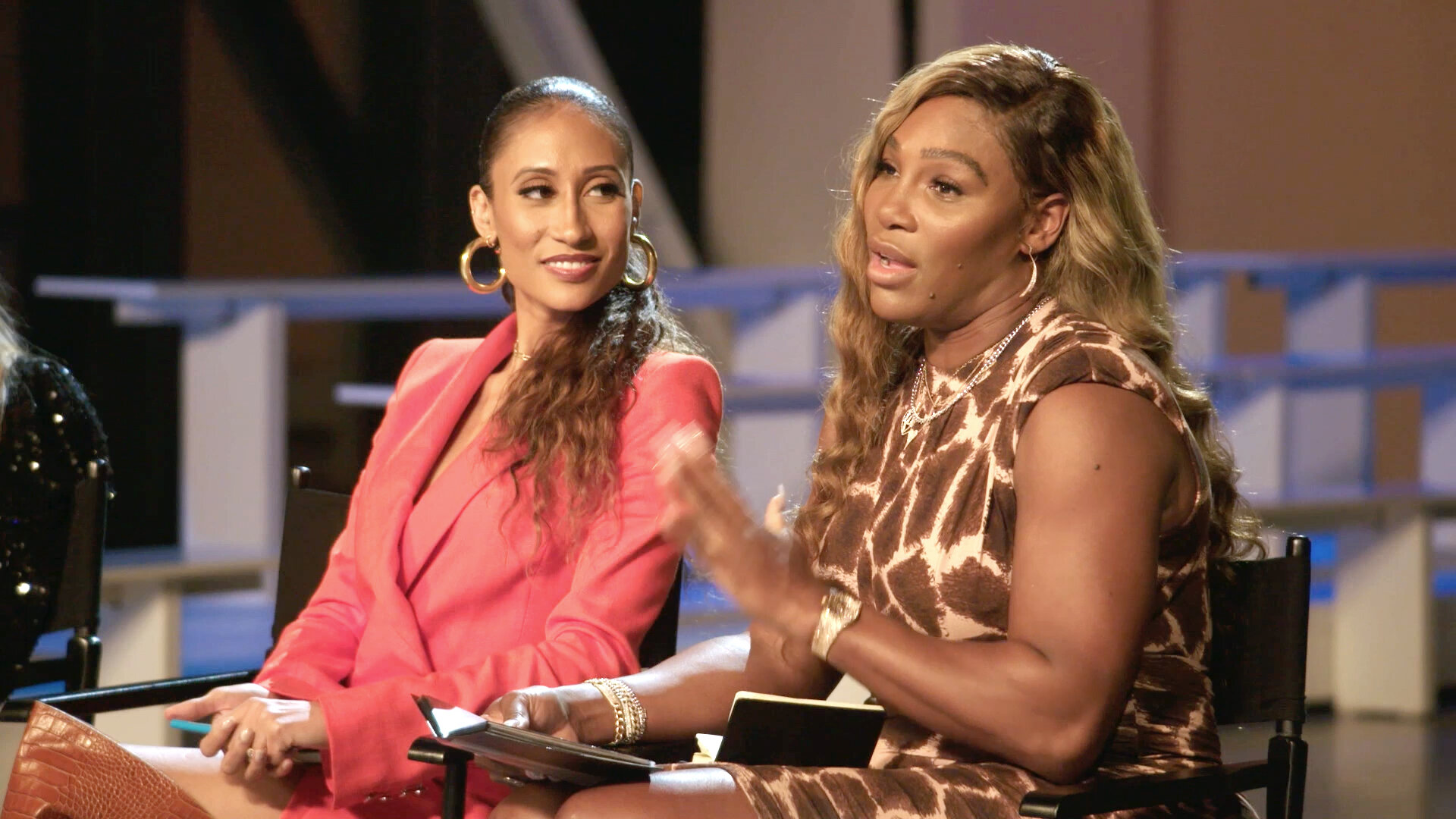 Finale, Part 2 18x14
13.03.2020
The remaining designers rush to put the final touches on their collections, balancing advice from experts while trying to not lose their own point of view. It's game, set, match when Serena Williams joins as guest judge for the final runway, with only one designer chosen as the winner.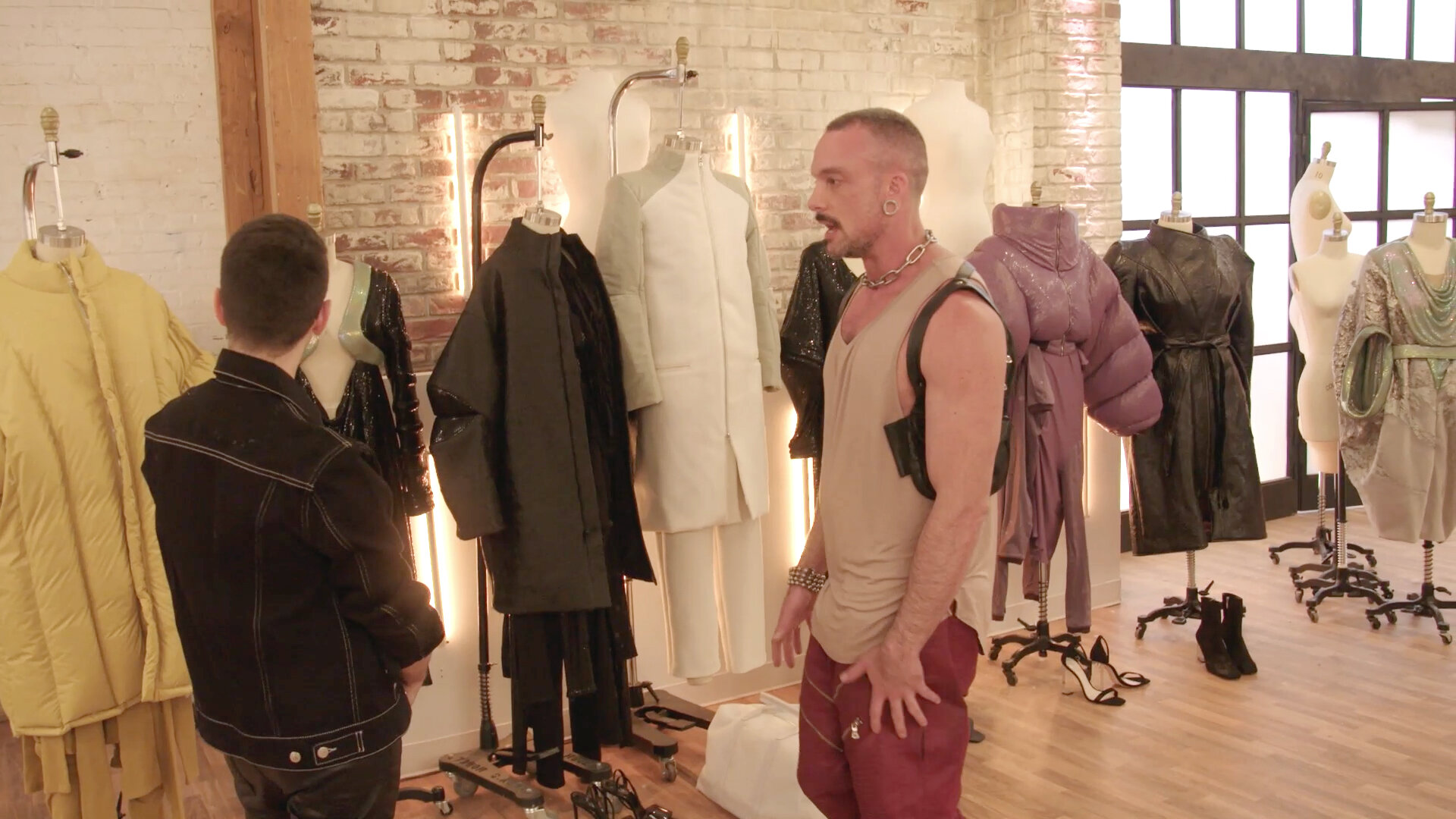 Finale, Part 1 18x13
06.03.2020
Christian visits the remaining contestants at home as they furiously complete their final collections. Then it's back to workroom to refine and revise, because even though New York Fashion is here, that doesn't mean everyone will show in the finale.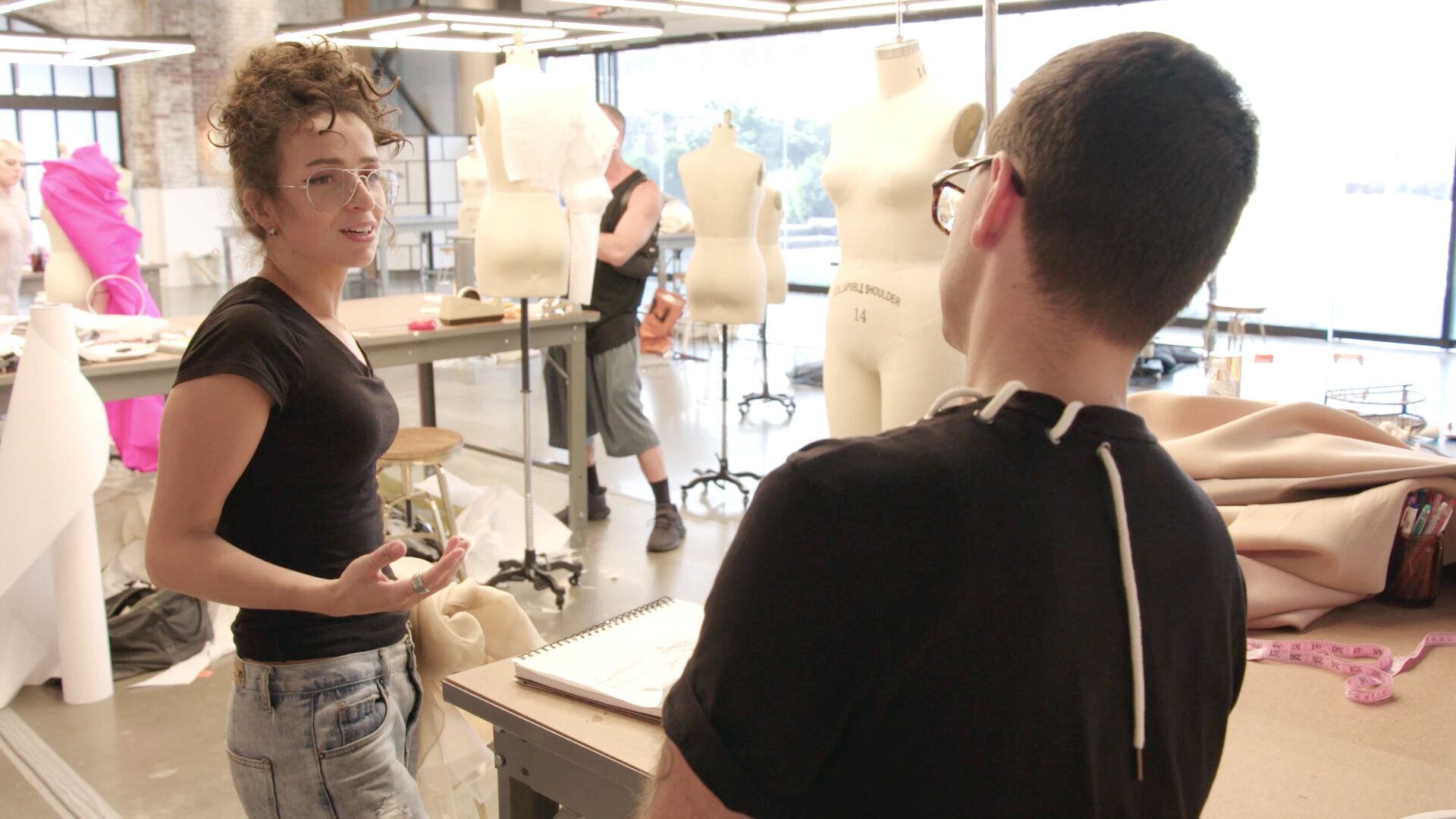 The Height of Avant Garde Fashion 18x12
28.02.2020
With only one challenge left to make it to New York Fashion Week, the remaining designers must think big to create an avant-garde look that is anything but ordinary. In a fashion first, the runway begins with a season long retrospective, outside and 16 stories high, at New York City's dramatic, Vessel. The stakes are as high as the runway, because in fashion one day you're in, and in this challenge, two will be out.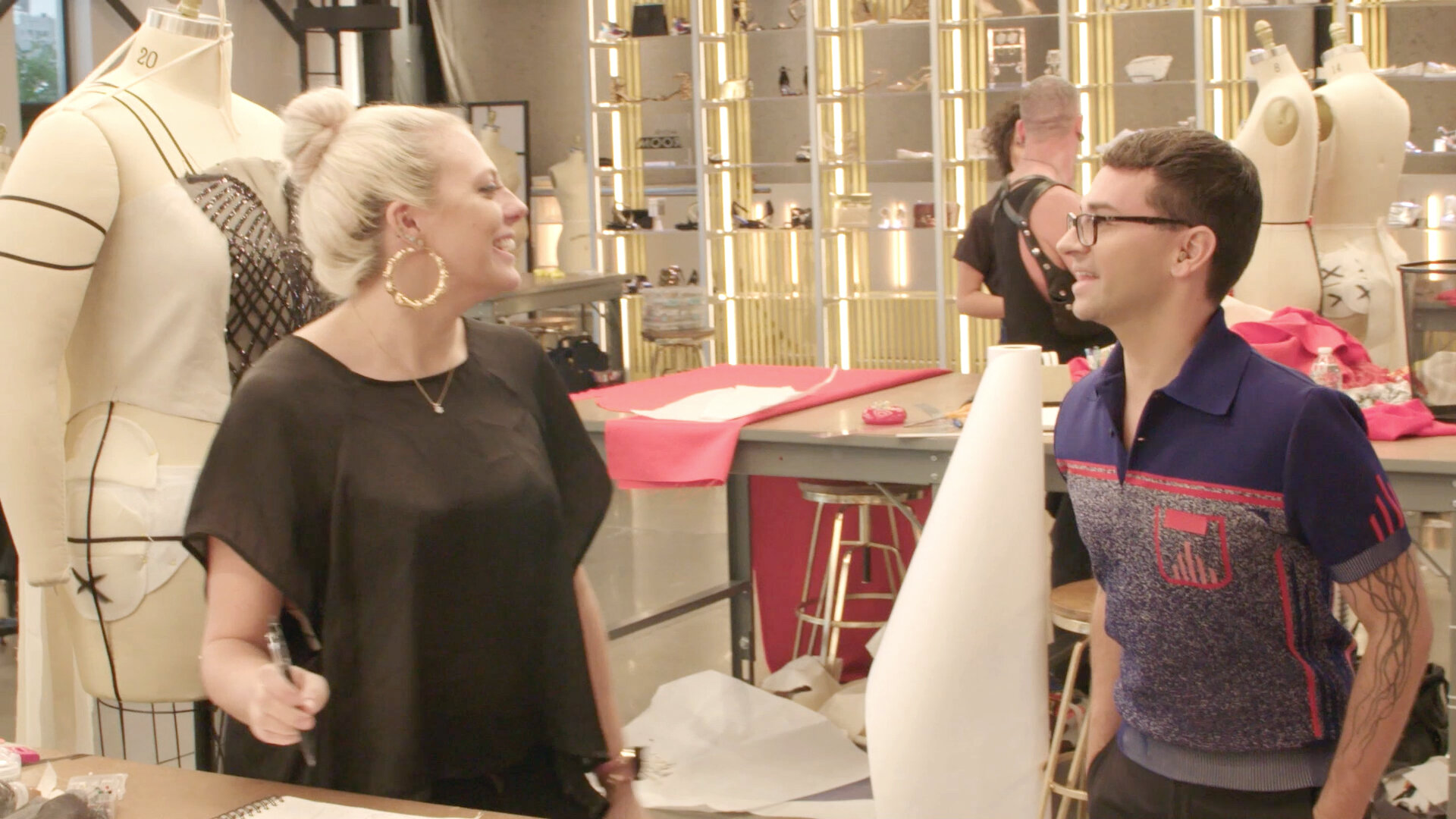 Olympic Game Plan 18x11
21.02.2020
Designing for a client can be tough, especially when your client is a star athlete with high expectations. In this challenge, designers are paired up with a real athlete who will be competing to be in the 2020 Summer Olympic and Paralympic games. The designers need to make them their dream outfit for a victory night celebration, using all of their specialty skills to make the perfect proportions for their clients unique bodies, all while keeping their own point of view amongst a tough client challenge.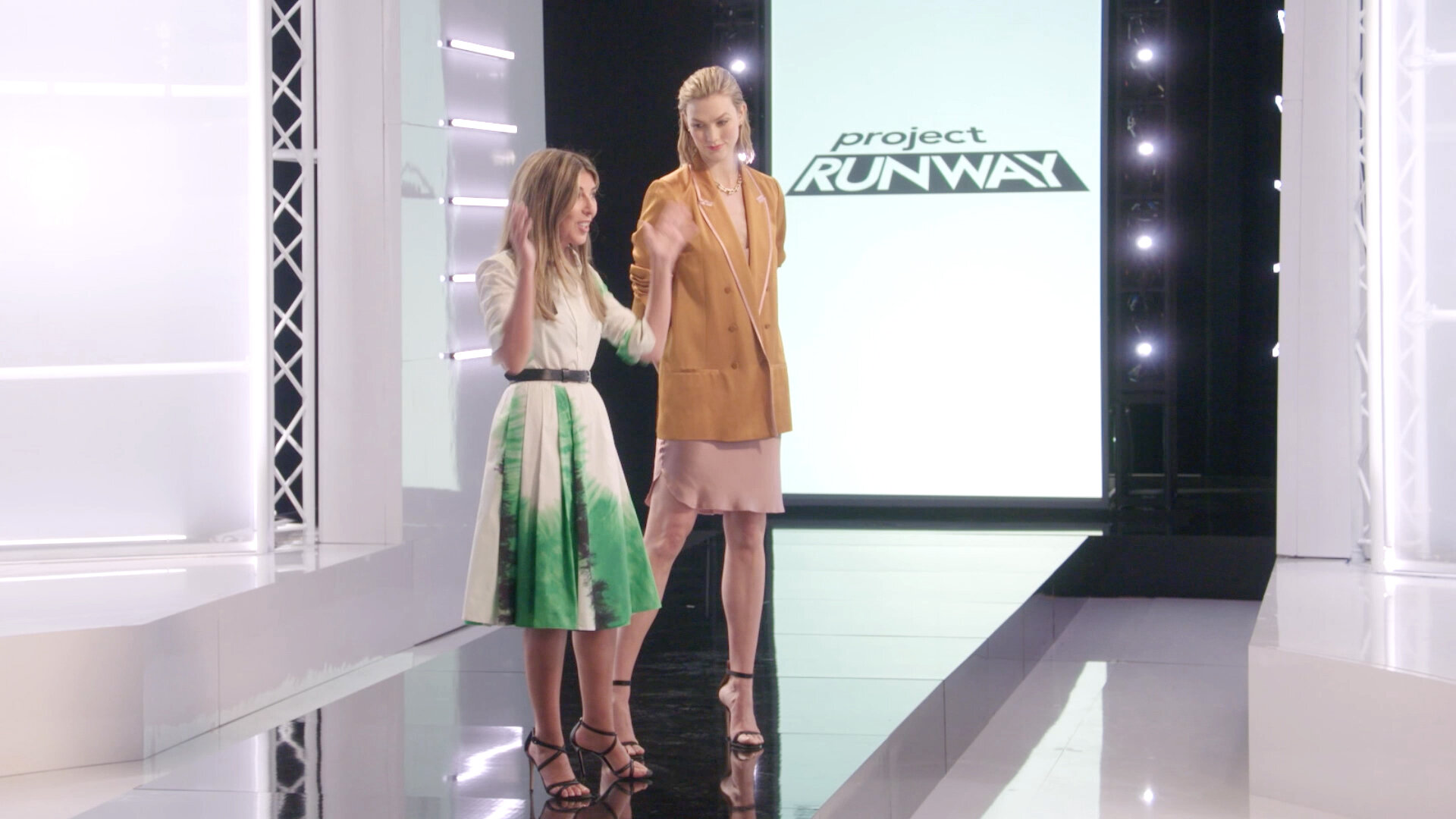 Live and Let Tie Dye 18x10
14.02.2020
Tie dye is back in a big way and the designers will need to create their own textiles to elevate the trend from casual to couture. In a twist that may feel more like a trick to the designers, it's an overnight challenge! The designers go a bit mad working into the wee hours trying to perfect their techniques and complete their high end looks.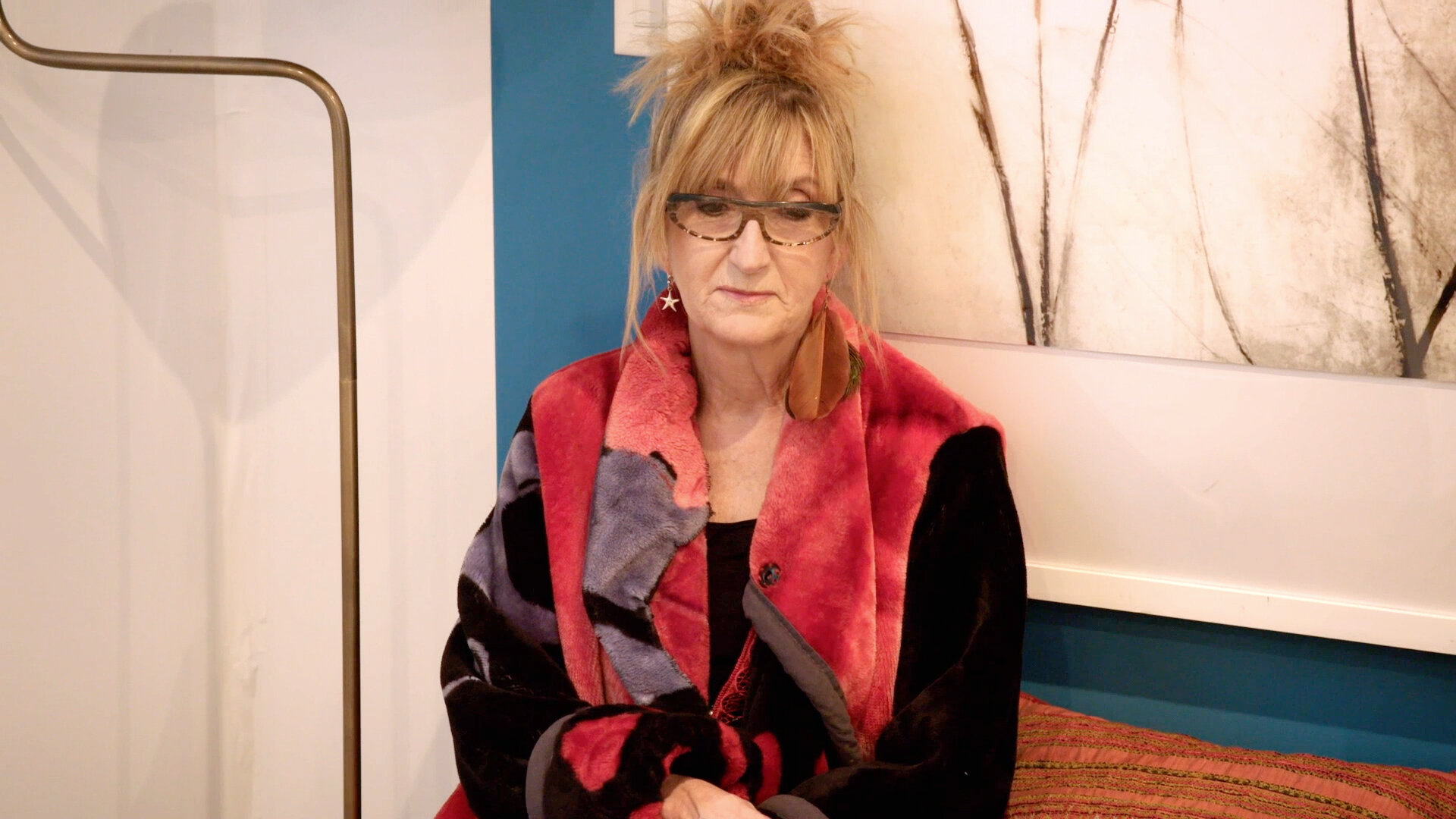 Suit Yourself 18x09
07.02.2020
This week's challenge is all about turning a timeless classic on its head: The Tuxedo. Inspired by recent fashion moments like their mentor Christian Siriano's groundbreaking Oscar look for Billy Porter, the designers will each need to find their own way to take the tuxedo into the future with a mix of male, female, and non-binary models. A perfectly tailored suit is nearly impossible without help, so the designers get a surprise second set of hands to help out.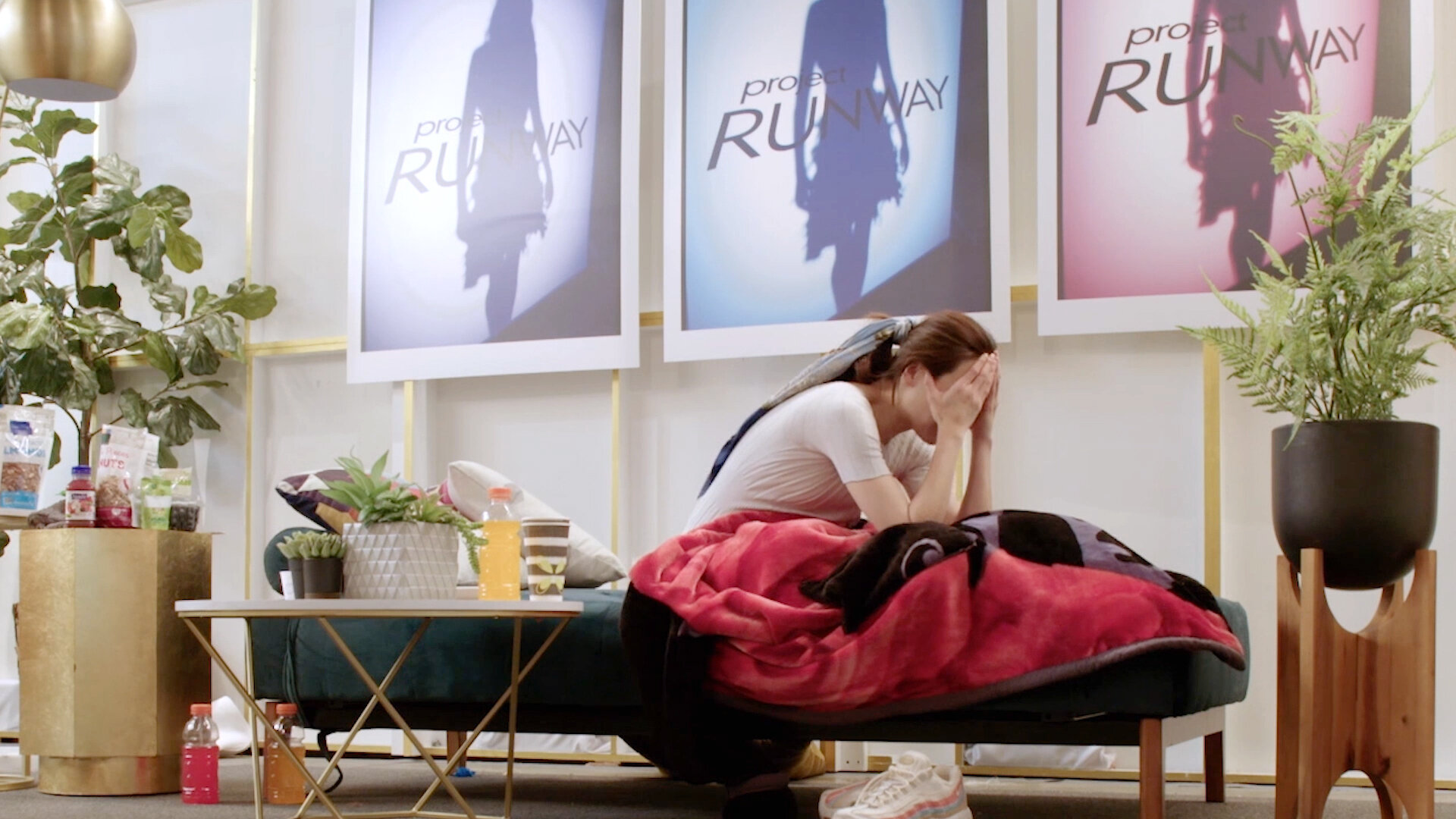 Sheer Genius 18x08
31.01.2020
The designers realize that the challenges only get harder the longer they survive the competition when they're faced with the hardest yet: a one-day challenge using some of the toughest textiles: sexy, sheer fabrics. As the challenges get more challenging, the competition heats up and just staying in the game becomes more and more difficult for several designers who are reaching their personal limits and question their ability to make it to the end.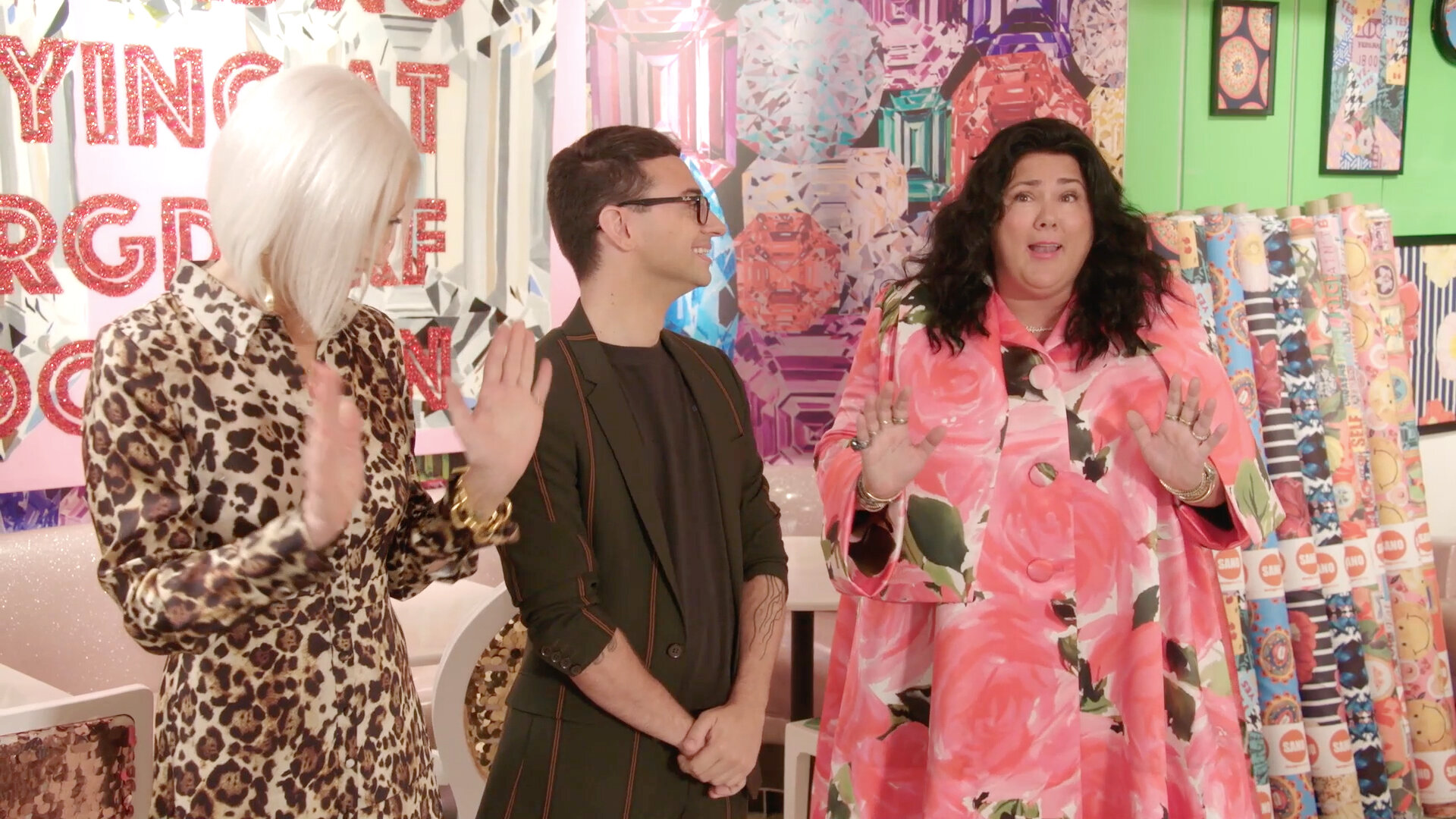 Project Runway X Ashley Longshore 18x07
24.01.2020
Collaborations between fashion designers and artists are all the rage. In this challenge, the designers get a chance to enter into one with the fashion industry's latest art darling, Ashley Longshore. Ashley's outrageous pop art, turned into one of a kind prints, gives the runway some of the boldest looks of the season.