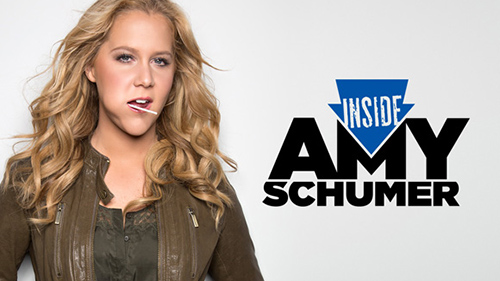 Inside Amy Schumer is the new series featuring Schumer's provocative and hilariously wicked mind, as she explores topics revolving around sex, relationships, and the general clusterf*ck that is life through a series of scripted vignettes, stand-up comedy, and man-on-the-street interviews.
Add to my shows
Latest episodes
Rubbing Our Clips 04x09
17.06.2016
Andy Cohen presents highlights from the show's four seasons.
Everyone for Themselves! 04x08
10.06.2016
Amy visits her gynecologist, seeks help for her lizard and fears her baby might be an asshole.
Psychopath Test 04x07
03.06.2016
Amy shows up on a sitcom; appears in a commercial; and endures a rough birth.
Fame 04x06
27.05.2016
Amy falls for a chef; leaps out of a blimp; and has her leg gnawed off.
Madonna/Whore 04x05
20.05.2016
Amy goes on a bus tour, doesn't get laid and has her arm sewn to her face.
Madame President 04x04
13.05.2016
Amy plays the saxophone; attempts to purchase a shirt; and gets elected president of the U.S.
Brave 04x03
06.05.2016
Amy wins an Oscar, finds out how to get what she wants and eats pasta from the garbage.
Welcome to the Gun Show 04x02
29.04.2016
Amy sells guns; shows up on "Game of Thrones"; and pleads with Liam Neeson to bury her loved one.
The World's Most Interesting Woman in the World 04x01
22.04.2016
Amy raps for Lin-Manuel Miranda, avoids sex with her boyfriend and loses an eye.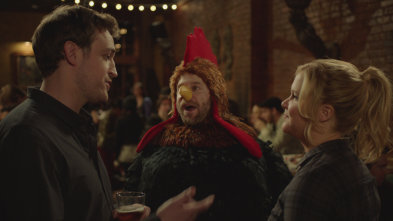 3 Buttholes 03x10
08.07.2015
Amy dates a guy with a British accent and has too many buttonholes.