Life is hard on the Flemings' ranch in the Alberta foothills where abused or neglected horses find refuge with a kind, hard-working family. Debts abound and the bank is about to foreclose. Can they keep the ranch running?
Add to my shows
Next episode
The Long Game 15x09
monday
season 8
Written in Stone 08x18
30.03.2015
In order to give Amy and Ty the wedding they really want, Lou struggles to deal with a slew of last minute hurdles.
All I Need is You 08x17
23.03.2015
Lou spearheads preparations for the big day while Amy throws herself into gentling a rescue horse in order to avoid all the craziness.
Faking it 08x16
16.03.2015
The family strives to support a devastated Georgie when Lou and Peter are forced to tell her distressing news.
Eclipse of the Heart 08x15
09.03.2015
Lou returns from Vancouver with an admission that threatens to change the Heartland family forever.
Riders on the Storm 08x14
02.03.2015
Amy and Ty help Scott's nephew realize he is worthy of continuing his family tradition of relay racing.
Cowgirls Don't Cry 08x13
16.02.2015
Tim opens a rodeo school, determined to help young people avoid injury while getting the training they need, but is immediately confronted with a problem student.
Broken Heartland 08x12
02.02.2015
When Amy is invited to do a horse clinic in Montana, she and Ty decide to take a road trip together, but an unexpected encounter derails their plans.
The Silent Partner 08x11
19.01.2015
Amy finds herself in a difficult position when a client reveals that Peter turned down a lucrative job offer in Calgary.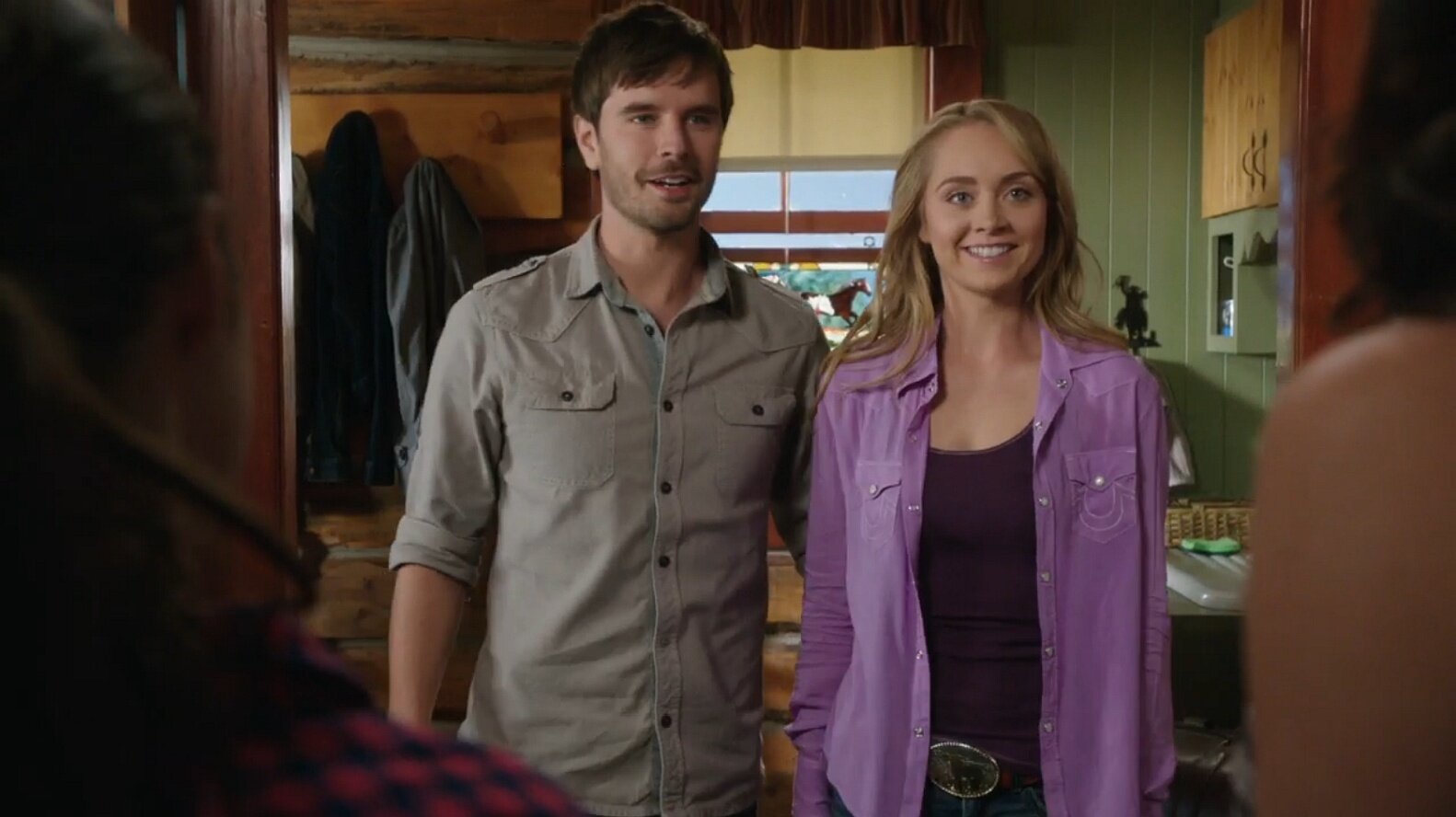 The Heart of a River 08x10
12.01.2015
Amy and Ty find themselves drawing closer as they make a desperate bid to save the wild horses.
The Pike River Cull 08x09
08.12.2014
When a threat of a cull looms over a herd of wild horses, Jack and Amy go to the aid of an old friend in Pike River.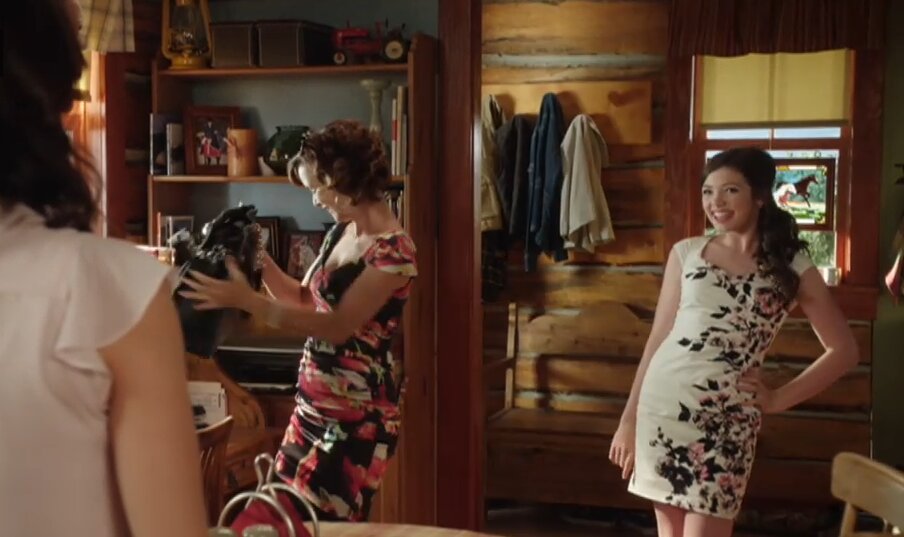 The Family Tree 08x08
24.11.2014
A school project opens a door to Georgie's past that could ultimately change her life at Heartland. Meanwhile, Casey expresses interest in buying one of Ty and Caleb's bulldogging horses and Caleb enlists Amy's help to train it in order to secure the deal. Then, while celebrating their first big sale, Ty tells Caleb that he wants to officially pull out of their business partnership, which results in Caleb forging an unlikely alliance. And Tim is forced to come clean about his senior rodeo circuit dreams when he learns that Casey is buying a bulldogging horse for him
Walk a Mile 08x07
10.11.2014
Amy struggles to help a Hutterite family whose team of Percherons ran amok hayride. But Georgie forms a strong bond with the young Hutterite daughter who turns out to be the key to unraveling the mystery. While Tim admittedly had a fantastic time traveling the rodeo circuit with Casey, he returns to Heartland and begins to second-guess their burgeoning relationship. Meanwhile, back at the clinic, a significant vet victory for Ty proves to be a bittersweet triumph when he realizes that all he wants to do – is share the experience with Amy. And Jack is forced to confront his traditional ideals when Lisa informs him that she has no intention of taking his name.
Steal Away 08x06
03.11.2014
Amy initially blames Georgie and Jade when a client horse repeatedly escapes from his stall, but she is forced to reevaluate when she discovers that the horse has hidden skills. Meanwhile, when his boss at the Reserve refuses to help him bring down a dangerous poaching ring, Ty is forced to turn to Scott for assistance. And Jack enlists Georgie's help to turn the reluctant Jade into a ranch hand.
Endings and Beginnings 08x05
27.10.2014
Amy struggles to turn a pair of horses into a team, and is forced to go head-to-head with a rival trainer. Meanwhile, Ty discovers a dead bear on the Reserve with its gallbladder missing but when he begins asking too many questions, poachers threaten his life. When Ty asks Georgie to care for an orphan wolf pup, she sees it as an opportunity to reunite Amy and Ty. And Lou hires Jade to work at the Dude Ranch but quickly regrets her decision when the unpredictable teen proves to be a problem employee who takes advantage of the situation.
Secrets and Lies 08x04
20.10.2014
A surprise visitor at Heartland makes an unwelcome declaration and Amy is forced to deal with the devastating consequences. Meanwhile, a dire animal crisis at the Reserve eerily parallels Ty's personal life when he realizes that some things just can't be saved. Still stinging from Katie's pre-school rejection, Lou's insistence that a specialist test her daughter brings an unexpected result. And Georgie realizes she needs her own trick riding horse in order to keep up with her nemesis Olivia
Severed Ties 08x03
13.10.2014
Amy's attempts to reunite with Georgie are continually thwarted by the arrival of lavish gifts from afar. When Tim is captivated by an old acquaintance, he and Jack team up for a charity event. Meanwhile, Lou and Peter disagree about potential pre-schools and Lou takes Katie for an assessment. And an unexpected revelation forces Ty to question his career prospects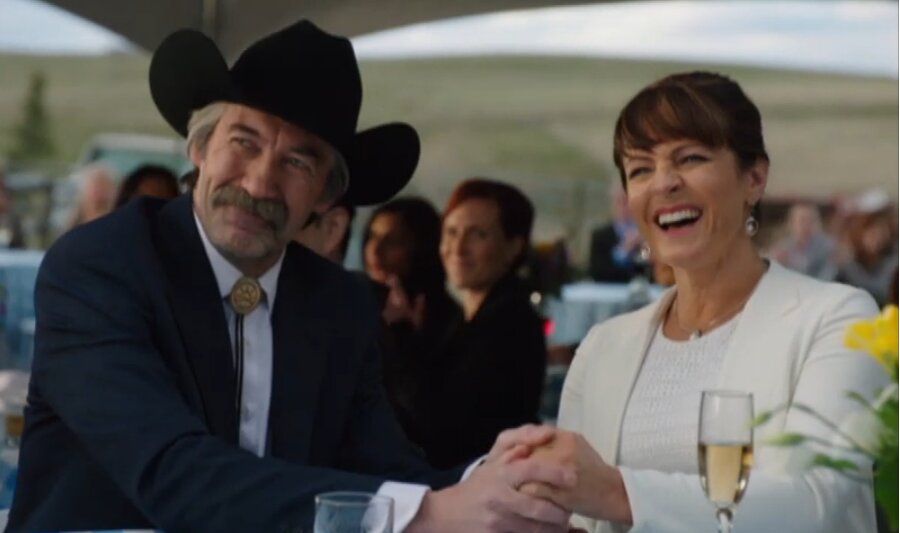 The Big Red Wall 08x02
06.10.2014
After her initial shock at her grandfather's announcement, Lou throws herself into party planning mode and forces Jack into an awkward reunion with an old acquaintance. Ty becomes the middleman when Amy and Caleb butt heads over horse training. And still reeling from her recent discovery, Georgie pulls away from Amy and focuses on donating money to an online animal sanctuary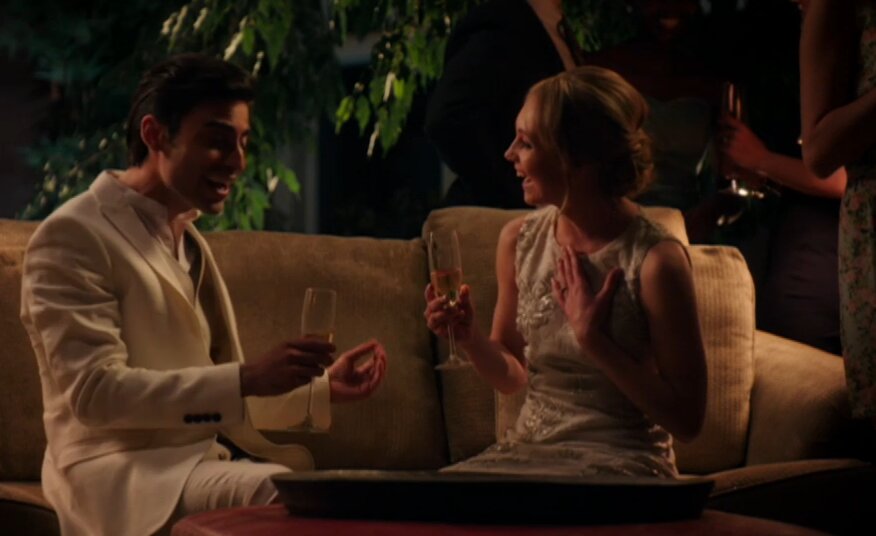 There and Back Again 08x01
29.09.2014
Amy returns from Europe but finds herself struggling to integrate back into life at Heartland and her relationship with Ty.