Bull stars Michael Weatherly as Dr. Jason Bull in a drama inspired by the early career of Dr. Phil McGraw, the founder of one of the most prolific trial consulting firms of all time. Brilliant, brash and charming, Dr. Bull is the ultimate puppet master as he combines psychology, human intuition and high tech data to learn what makes jurors, attorneys, witnesses and the accused tick. Bull employs an enviable team of experts at Trial Analysis Corporation to shape successful narratives down to the very last detail. They include his quick-witted former brother-in-law, Benny Colón, a lawyer who acts as defense attorney in the company's mock trials; Marissa Morgan, a cutting-edge neurolinguistics expert from the Department of Homeland Security; former NYPD detective Danny James, the firm's tough but relatable investigator; haughty millennial hacker Cable McCrory, who is responsible for gathering cyber intelligence; and Chunk Palmer, a fashion-conscious stylist and former All-American lineman who fine tunes clients' appearances for trial. In high-stakes trials, Bull's combination of remarkable insight into human nature, three Ph.D.'s and a top-notch staff creates winning strategies that tip the scales of justice in his clients' favor.
Add to my shows
Next episode
Snowed In 06x08
friday
Bull needs a Christmas miracle when he takes on a sports agency's young assistant charged with providing a star client lethal drugs.
season 5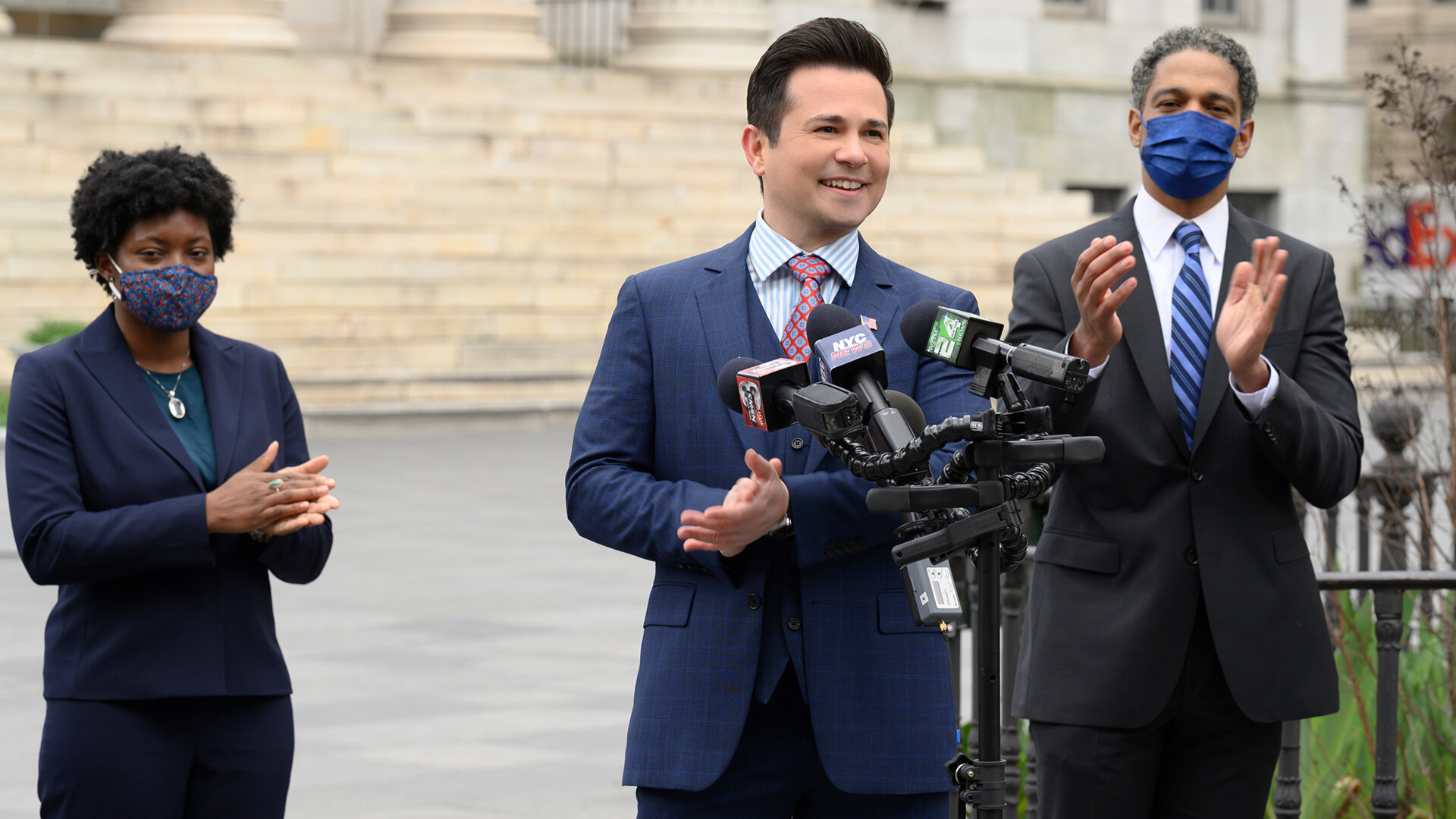 A Friend in Need 05x16
18.05.2021
Izzy puts her and Bull's upcoming wedding on hold when Bull jeopardizes Benny's election campaign by having TAC handle the corruption trial defense of the former District Attorney that Benny is running to replace.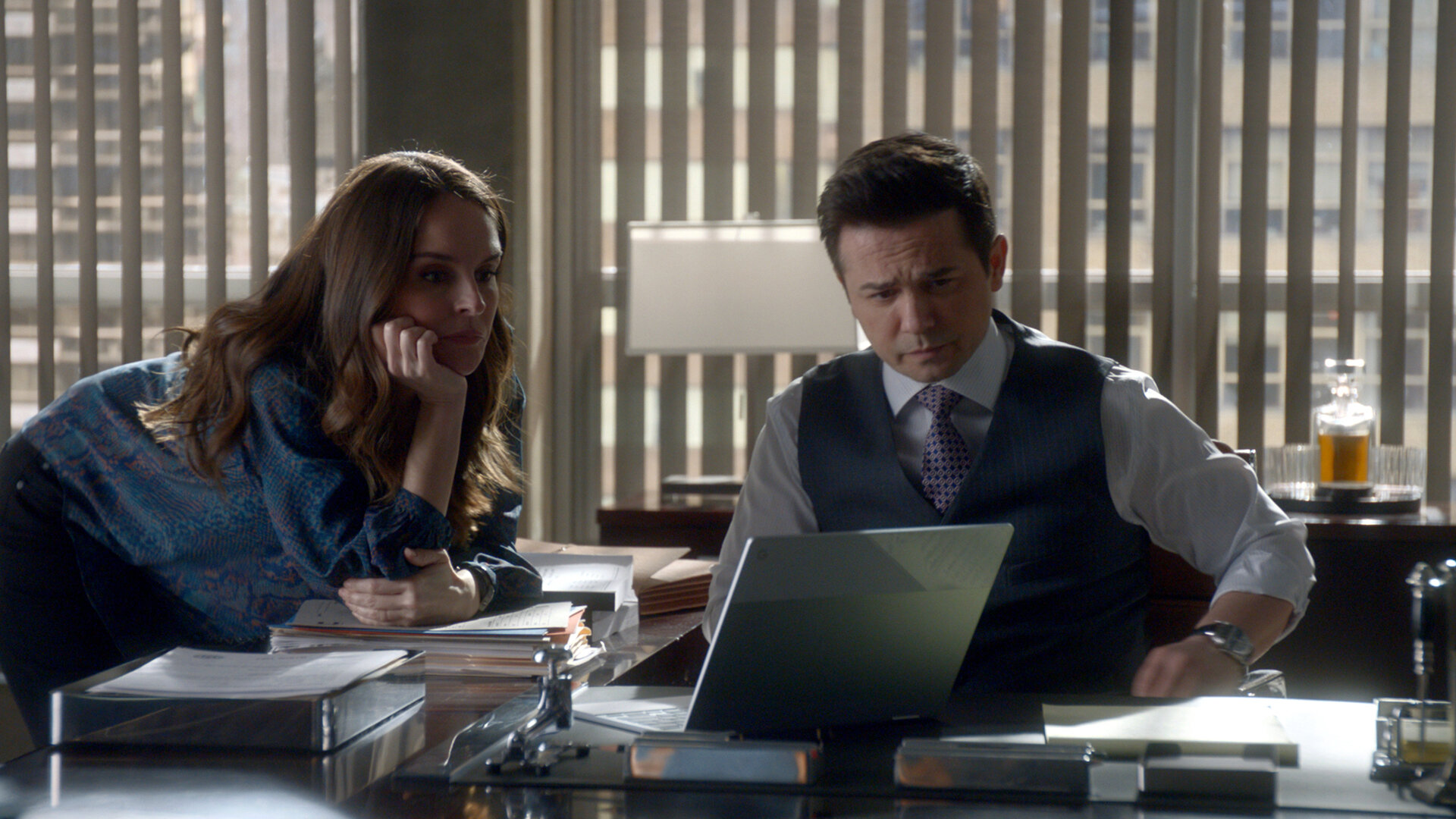 Snatchback 05x15
11.05.2021
Bull aims to win over a federal jury without the use of hard evidence when TAC represents Hank Alston, a child recovery agent charged with fraud for not having documented proof of his covert work. Also, Izzy wants Benny to consider hitting back at his opponent in the District Attorney race when the other candidate engages in mudslinging before an important debate.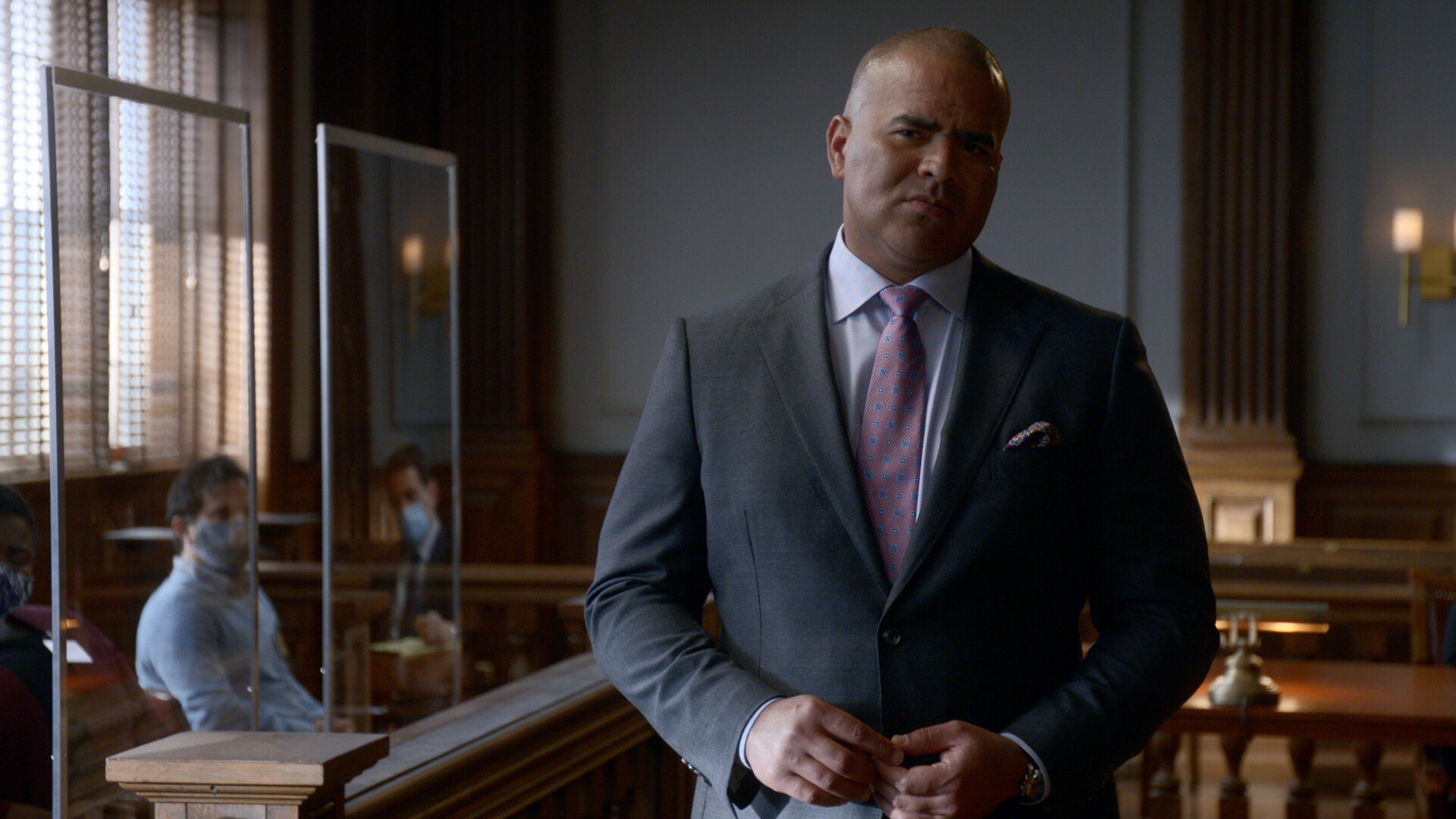 Under the Influence 05x14
04.05.2021
Chunk does his daughter, Anna, a favor and convinces Bull to represent a teenager on trial robbery, a defendant who faces an uphill battle in court when he refuses to name his accomplice. Also, Chunk is suspicious of Anna's older boyfriend who's a writer with the financial resources to pay the legal fees for TAC's teen client, and Taylor's forced to lean on her ex-husband's girlfriend as childcare for her son when the trial has her working around the clock.
Law of the Jungle 05x13
27.04.2021
Bull is hired to help a woman determined to go against legal advice when she insists on pleading guilty to the murder of a wealthy philanthropist who preyed on her as teenager.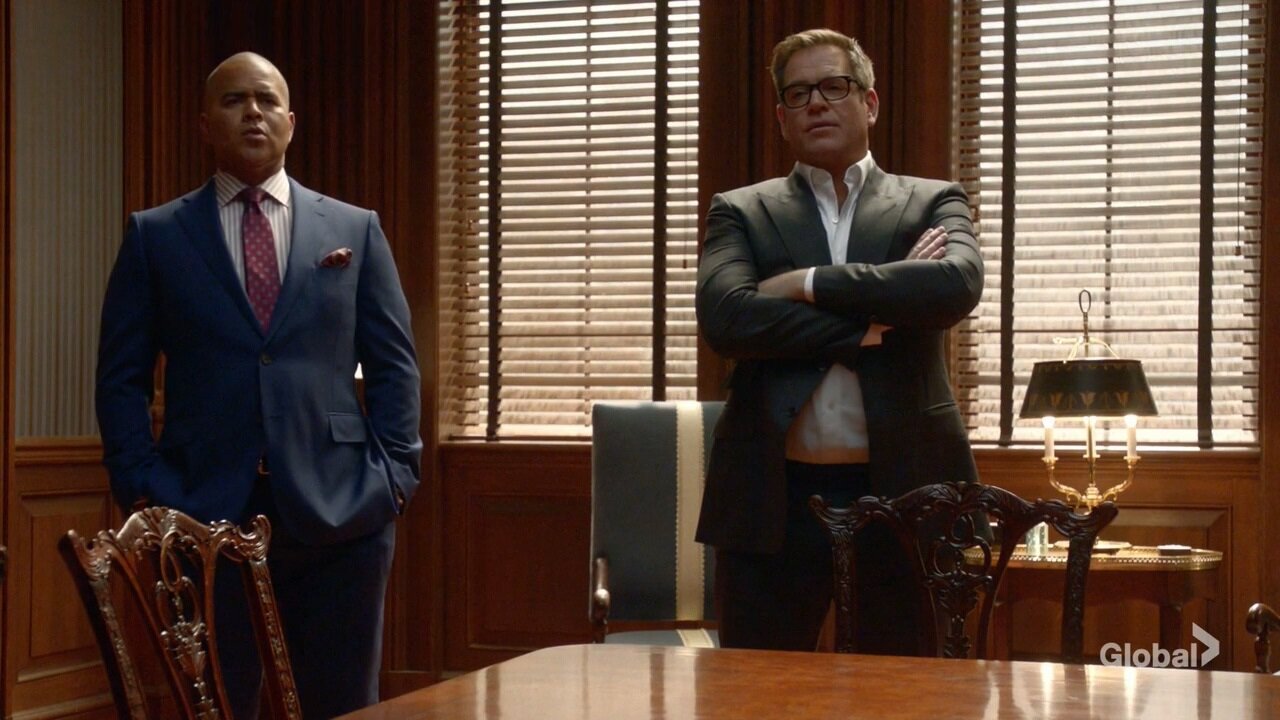 Evidence to the Contrary 05x12
20.04.2021
Bull and the TAC team worry about jury bias when Bull mounts a murder trial defense for a Black Lives Matter activist who is also the son of the wrongly convicted man who inspired Bull to start his trial science company.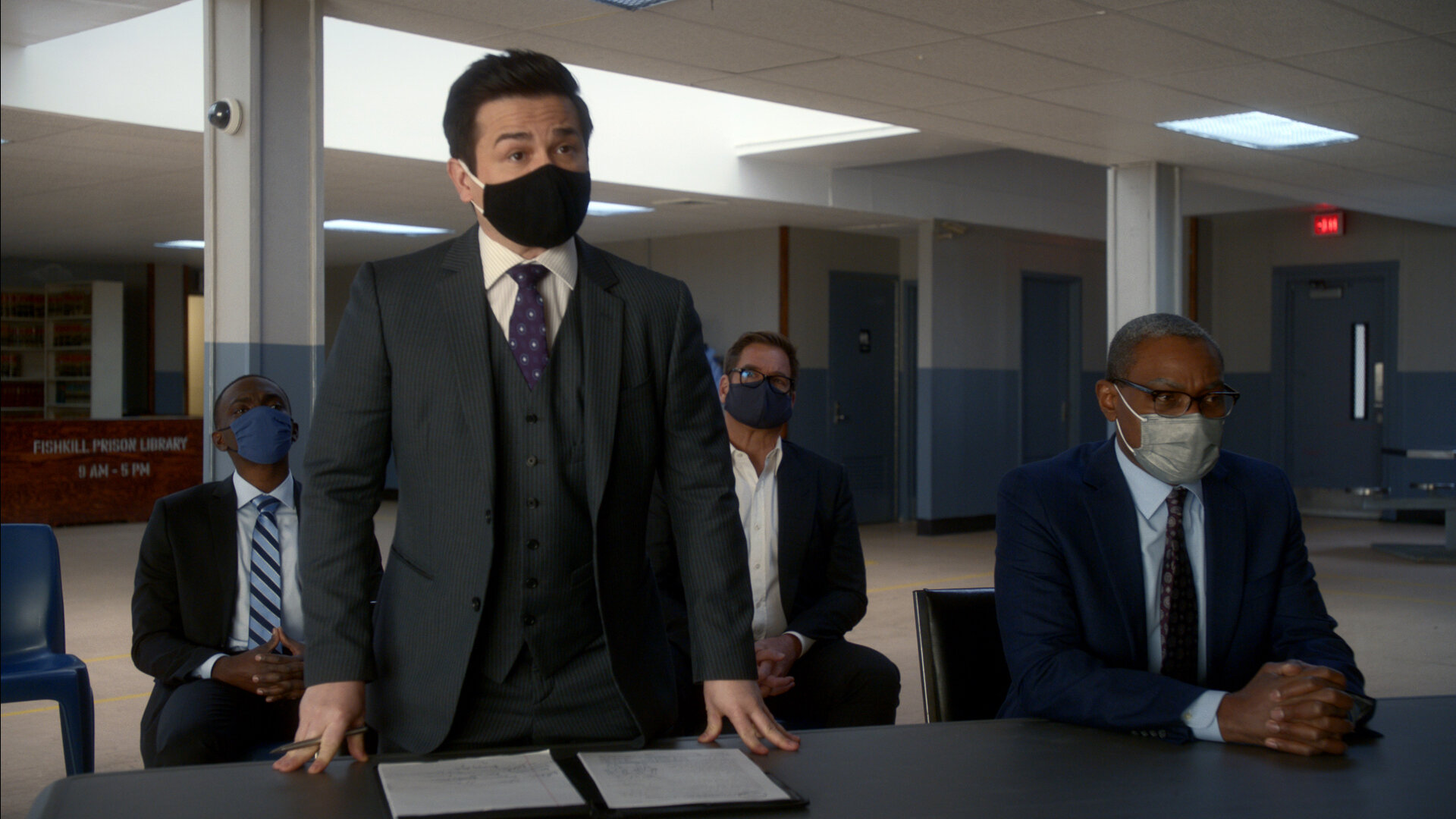 Truth and Reconciliation 05x11
13.04.2021
The origin story of TAC is revealed through flashbacks when Bull tries to get a new trial for the wrongly convicted prisoner who inspired him to work in trial science 12 years earlier.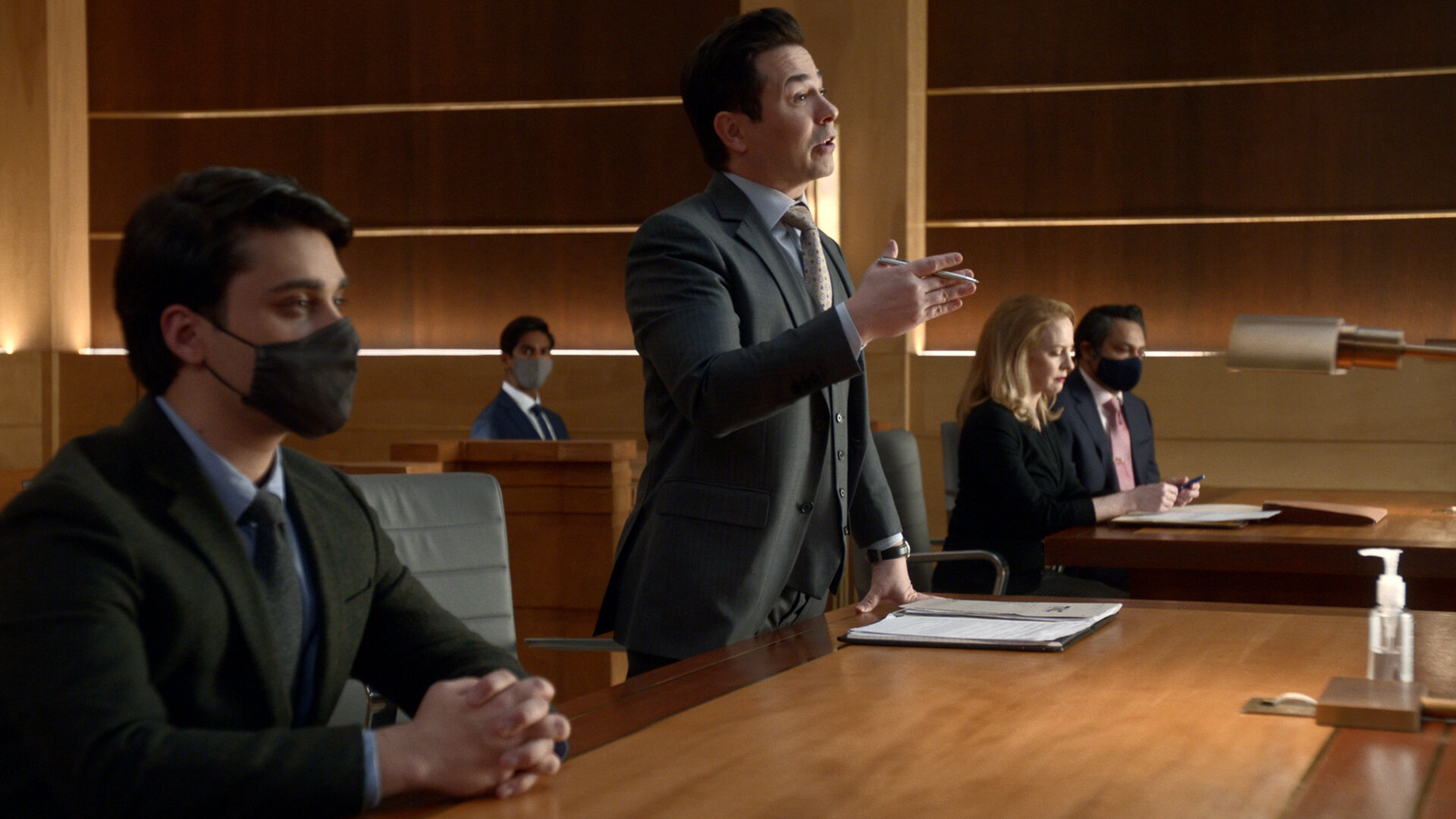 The Boy Who Cried Murder 05x10
16.03.2021
Izzy asks Bull to petition the court to have her best friend's body exhumed when the woman's son alleges she was murdered, despite her death already ruled accidental.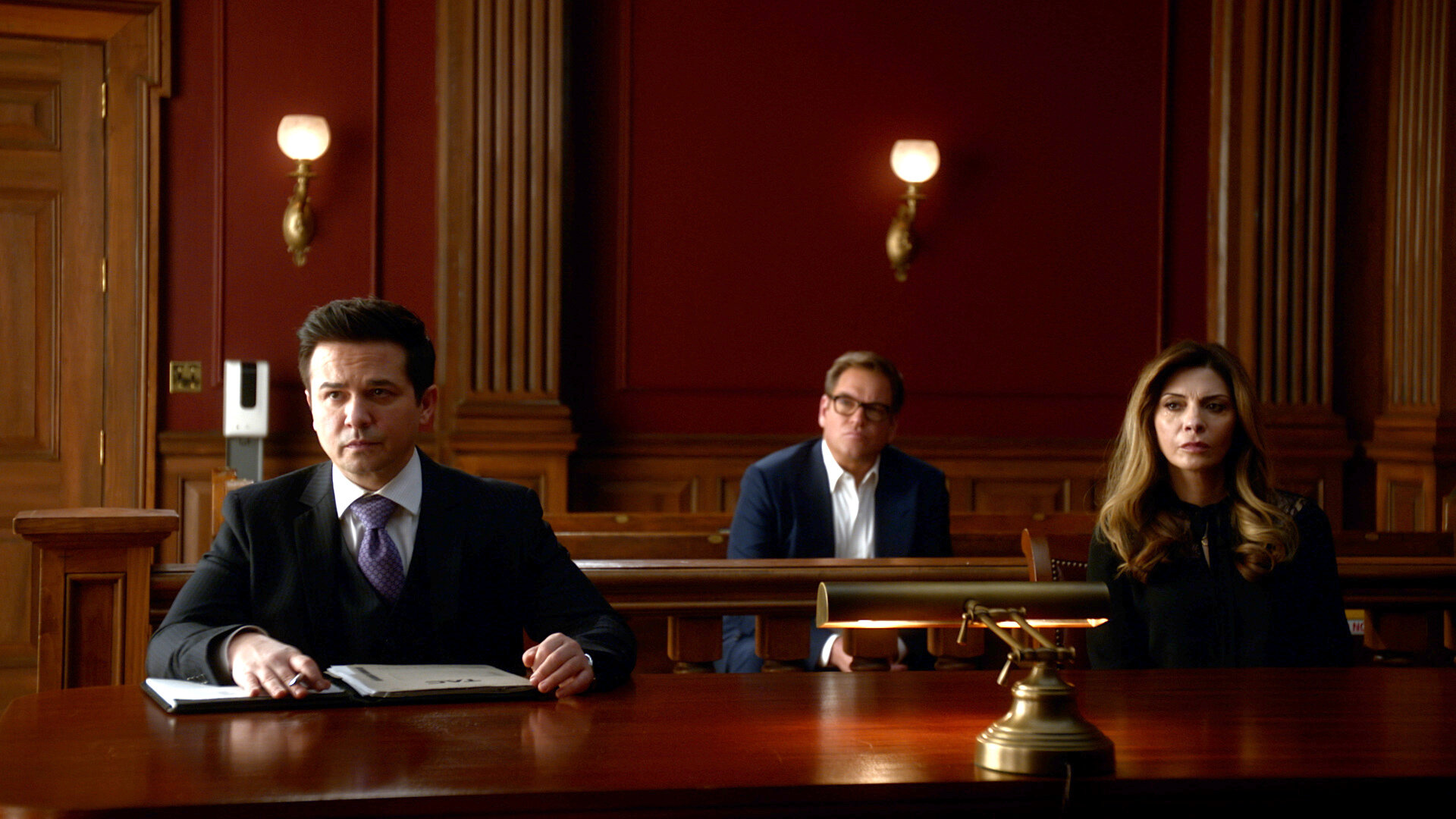 The Bad Client 05x09
23.02.2021
Bull uses the First Amendment's freedom of speech to defend TAC's client, a controversial news commentator blamed for a man's suicide after she accused him on air of murder.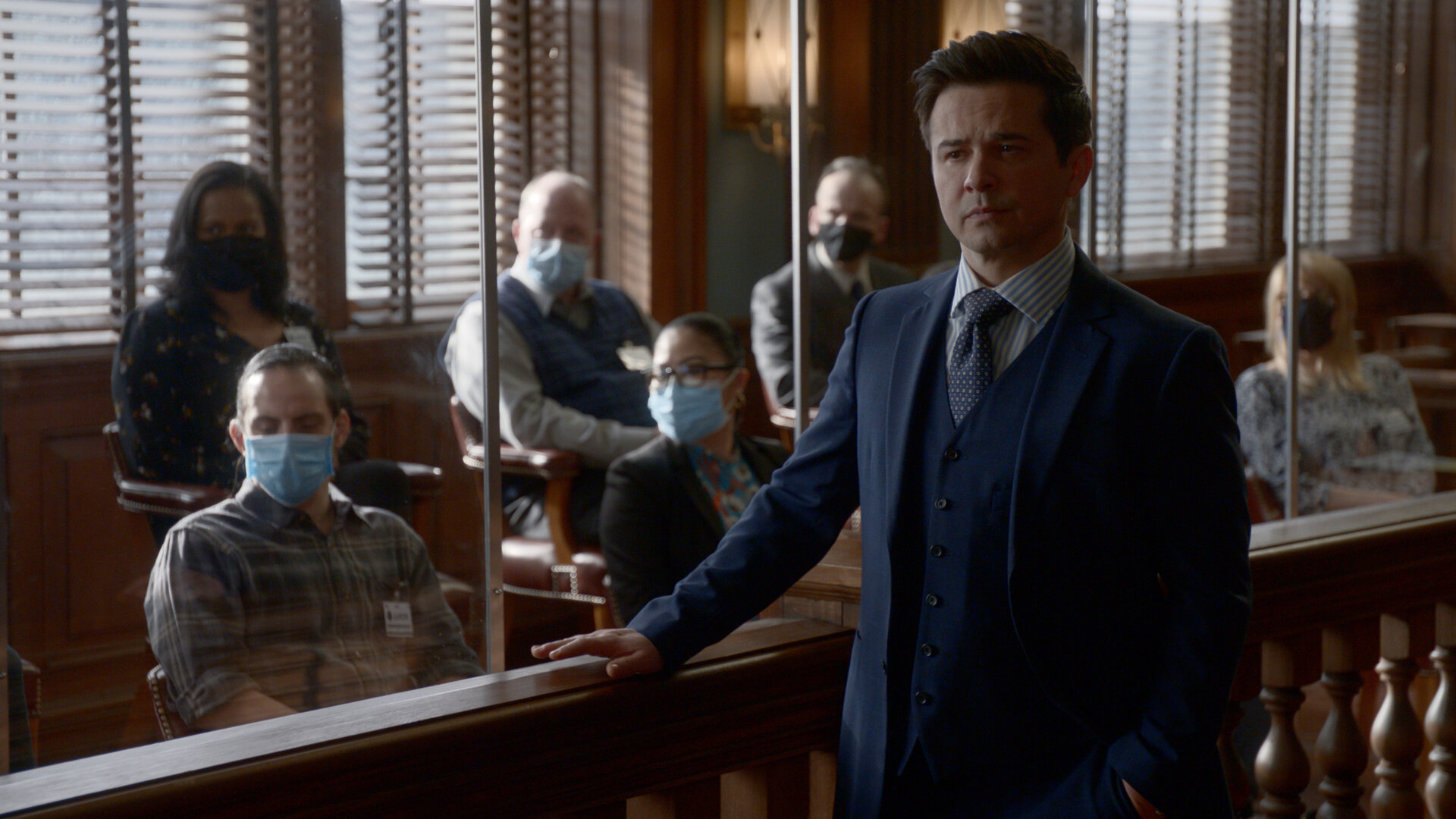 Cloak and Beaker 05x08
09.02.2021
Bull heads to federal court for a client accused of stealing his own scientific research from the company he works for, a corporation he says buried his ground-breaking work because selling medication is more profitable than curing diseases.
The Head of the Goat 05x07
26.01.2021
Bull and Benny mount a difficult federal trial defense for a young mother accused of aiding and abetting her extremist husband in an act of domestic terrorism. When the controversial case makes news, Benny's commitment to TAC complicates his burgeoning political career.
To Save a Life 05x06
19.01.2021
Bull and Chunk represent an emergency room doctor being sued for malpractice after she ignored direct orders to save one near-death patient in favor of helping another who was also critically injured. As voir dire begins, they look to select jurors who can consider the idea that their client made the best decision possible amidst an impossible situation.
Fallen Idols 05x05
05.01.2021
Bull worries he can't convince a jury his religious leader client didn't kill his wife when a major secret the pastor is hiding about the marriage is revealed, damaging his credibility in court.
The Ex Factor 05x04
15.12.2020
TAC braces for an un-jolly Christmas when Bull and Benny represent Marissa and her estranged husband, Greg, in federal court after they're charged with money laundering and fraud connected to Greg's restaurant. As Bull and Benny defend the divorcing couple together so the prosecution can't use them against each other, they search for jurors who will believe Marissa had no knowledge of Greg's business dealings. Also, as Bull and Izzy prepare to baptize Astrid before the Christmas holiday, they reach an impasse regarding what they want from their renewed relationship.
Prison Break 05x03
01.12.2020
Bull assists Chunk as he represents a convict from his law school's legal aid clinic, a woman accused of killing a guard while trying to escape during a prison transport. While the prosecution alleges the woman shot the guard as she tried to flee, Chunk argues that she is being falsely accused by a guard who attempted to sexually assault her during the transport.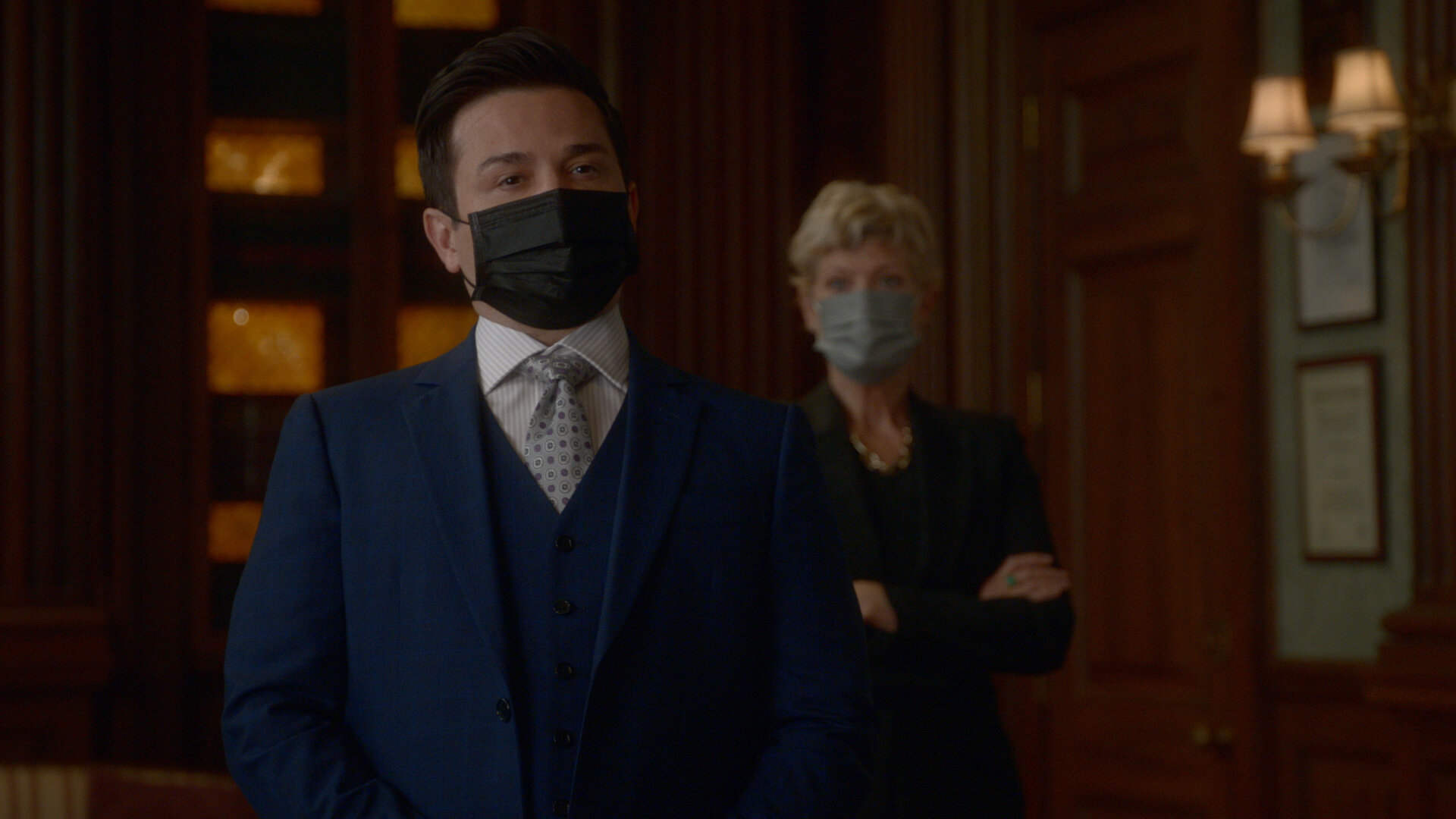 The Great Divide 05x02
24.11.2020
The TAC team experiences a conflict of interest in court when Benny represents the plaintiff and Chunk represents the defendant in the same civil suit, where a mother sues a young artist she deems responsible for her daughter's death.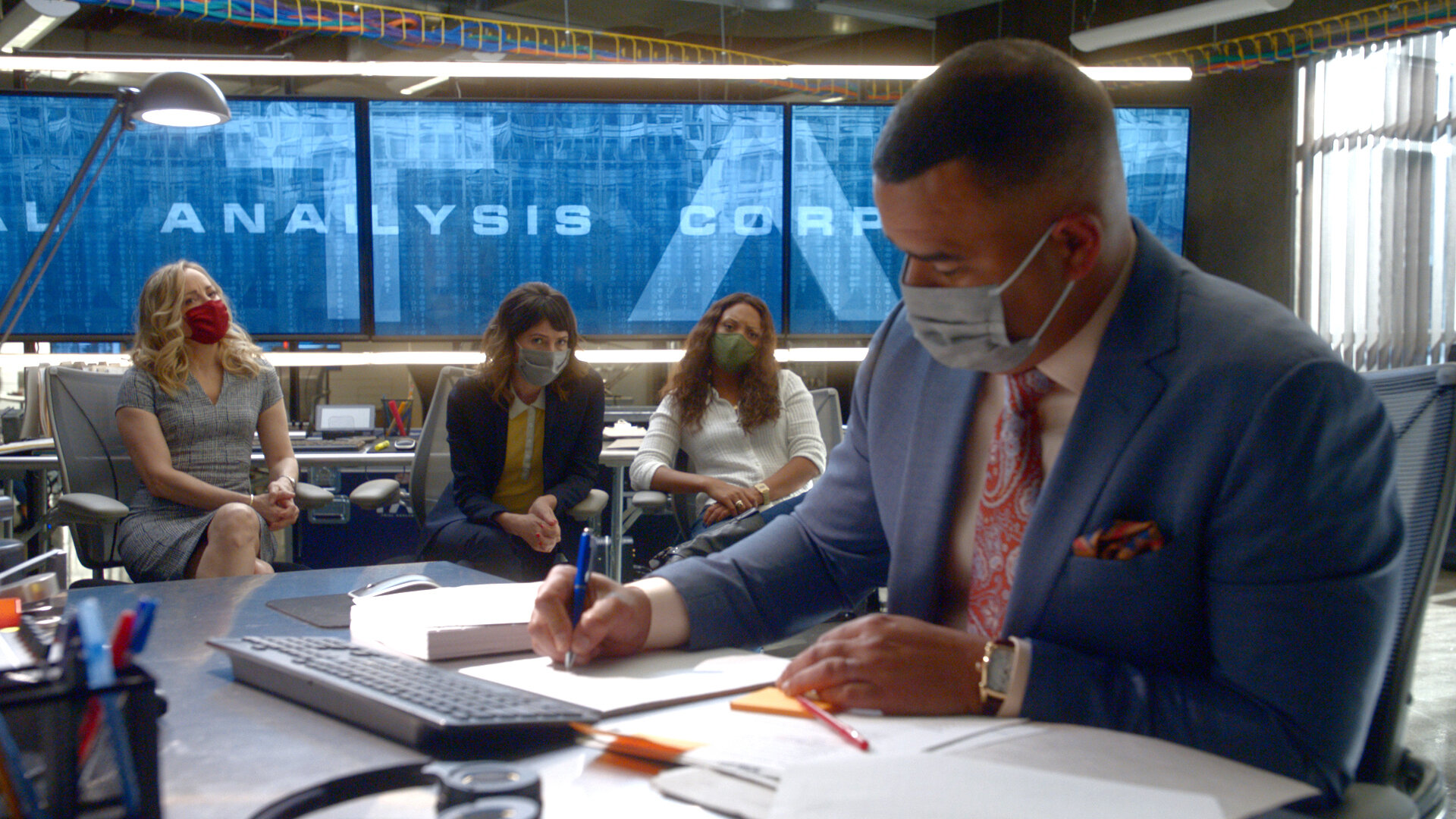 My Corona 05x01
17.11.2020
Bull and the TAC team struggle to adjust to a virtual court system as they weather the New York City shutdown due to the coronavirus.