Bull stars Michael Weatherly as Dr. Jason Bull in a drama inspired by the early career of Dr. Phil McGraw, the founder of one of the most prolific trial consulting firms of all time. Brilliant, brash and charming, Dr. Bull is the ultimate puppet master as he combines psychology, human intuition and high tech data to learn what makes jurors, attorneys, witnesses and the accused tick. Bull employs an enviable team of experts at Trial Analysis Corporation to shape successful narratives down to the very last detail. They include his quick-witted former brother-in-law, Benny Colón, a lawyer who acts as defense attorney in the company's mock trials; Marissa Morgan, a cutting-edge neurolinguistics expert from the Department of Homeland Security; former NYPD detective Danny James, the firm's tough but relatable investigator; haughty millennial hacker Cable McCrory, who is responsible for gathering cyber intelligence; and Chunk Palmer, a fashion-conscious stylist and former All-American lineman who fine tunes clients' appearances for trial. In high-stakes trials, Bull's combination of remarkable insight into human nature, three Ph.D.'s and a top-notch staff creates winning strategies that tip the scales of justice in his clients' favor.
Add to my shows
Next episode
Snowed In 06x08
friday
Bull needs a Christmas miracle when he takes on a sports agency's young assistant charged with providing a star client lethal drugs.
season 2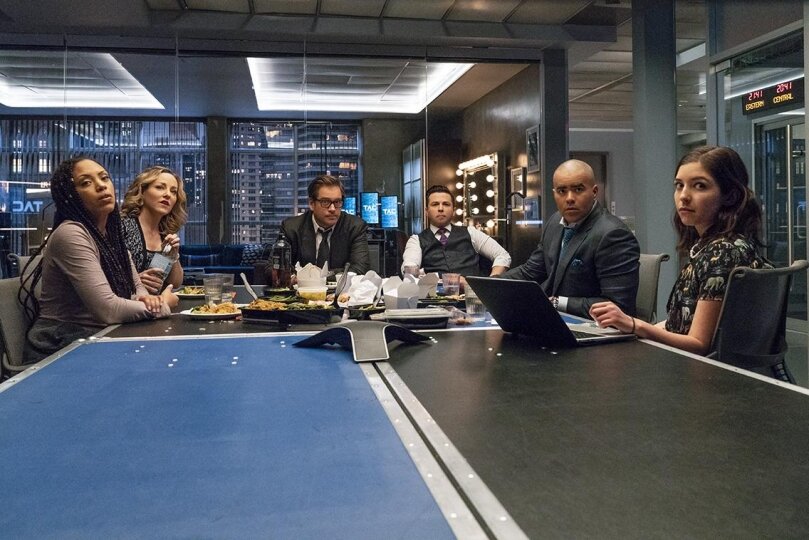 Death Sentence 02x22
09.05.2018
Bull's team is rocked when their client, Elliott Miles, is found guilty of murder, and they must regroup as the trial enters the penalty phase in order to prevent him from being sentenced to death. But when new evidence emerges that could prove Elliott's innocence, Bull must find a way to present it in court without being found in contempt. Also, Marissa faces hard truths about her relationship with Bull.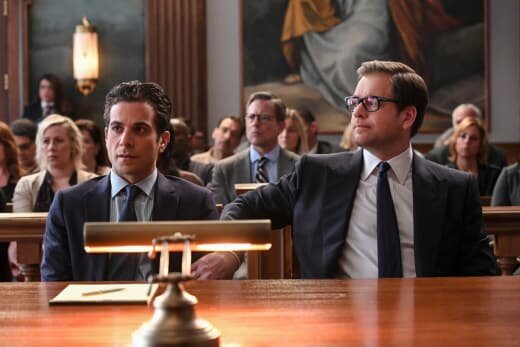 Reckless 02x21
02.05.2018
Bull's team worries that they're in over their heads when they take on the seemingly unwinnable case of Elliott Miles, a mute man facing the death penalty if he's found guilty of murder and arson. Also, Bull is stunned to learn that his ex-wife is remarrying.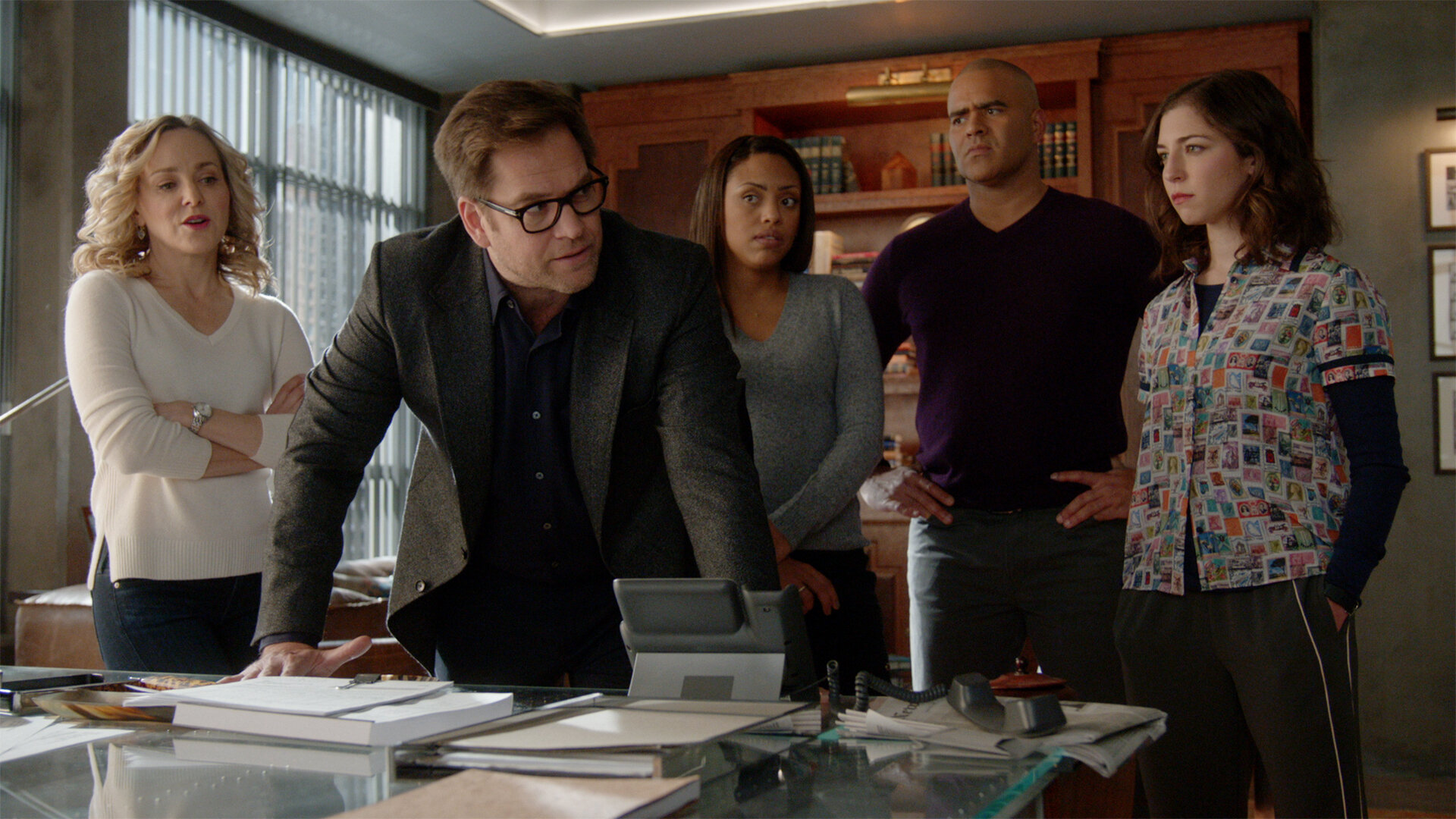 Justified 02x20
18.04.2018
A friend from Bull's past enlists his services to help convince a jury that a domestic abuse survivor who shot her husband in his sleep is not guilty of murder because she feared for her life and the life of her unborn child.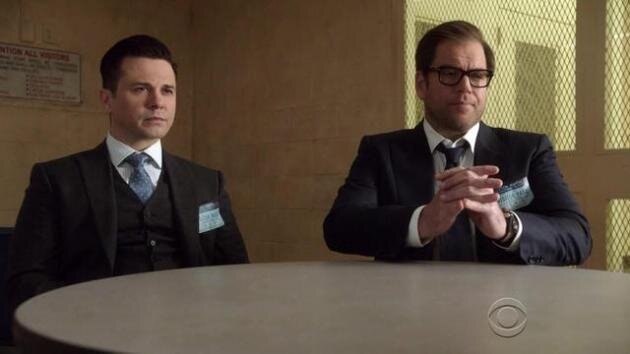 A Redemption 02x19
04.04.2018
Bull helps Jim Grayson, a respectable family man who was arrested for changing his identity after being the unwitting getaway driver in a fatal robbery years ago. Bull hopes they can convince the jury that Jim has redeemed himself for his past misdeeds by living an upstanding life for years.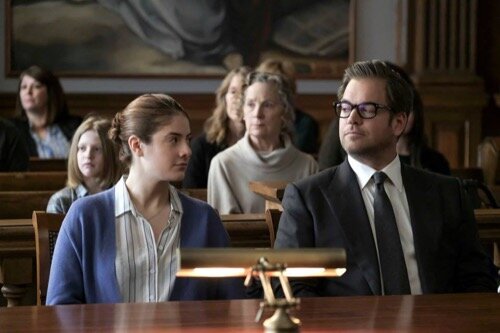 Bad Medicine 02x18
28.03.2018
Bull helps a doctor who crossed state lines to purchase a marijuana-derived oil to treat her patients in Virginia, where the oil is illegal. But the case is complicated when Assistant U.S. Attorney Sylvia Banner has the DEA arrest her for possession with intent to distribute.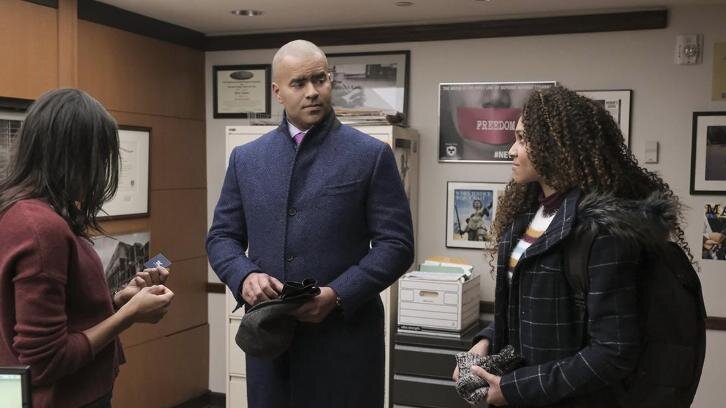 Gag Order 02x17
14.03.2018
Bull agrees to help Chunk's daughter, Anna, when her journalism professor,Chloe, is sued by a dating app developer for trying to steal data for an exposé she's writing about sexual assault cover-ups. But the stakes are raised when the company alleges that she actually stole proprietary information and intended to sell it to a competitor.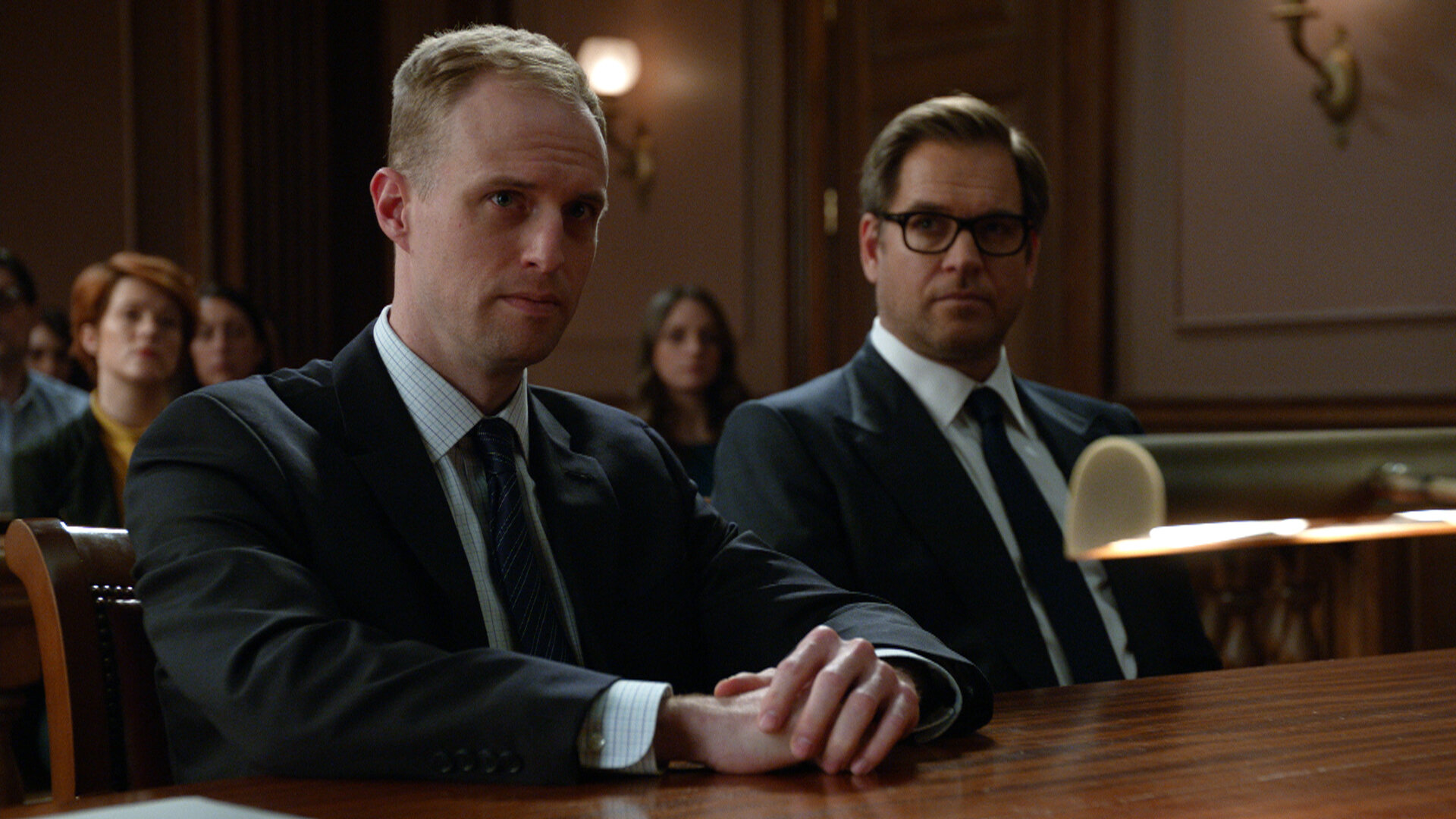 Absolution 02x16
07.03.2018
Bull seizes upon the opportunity to get a new trial for an old client when doubt is cast upon evidence that helped convict him of murder 14 years earlier. Also, Danny is reluctant to work with Cable's replacement.
Witness for the Prosecution 02x15
28.02.2018
The DA hires Bull to help convict Hazel Diaz, an infamous drug dealer who murdered a police officer but has managed to avoid jail for years on an insanity defense by feigning schizophrenia.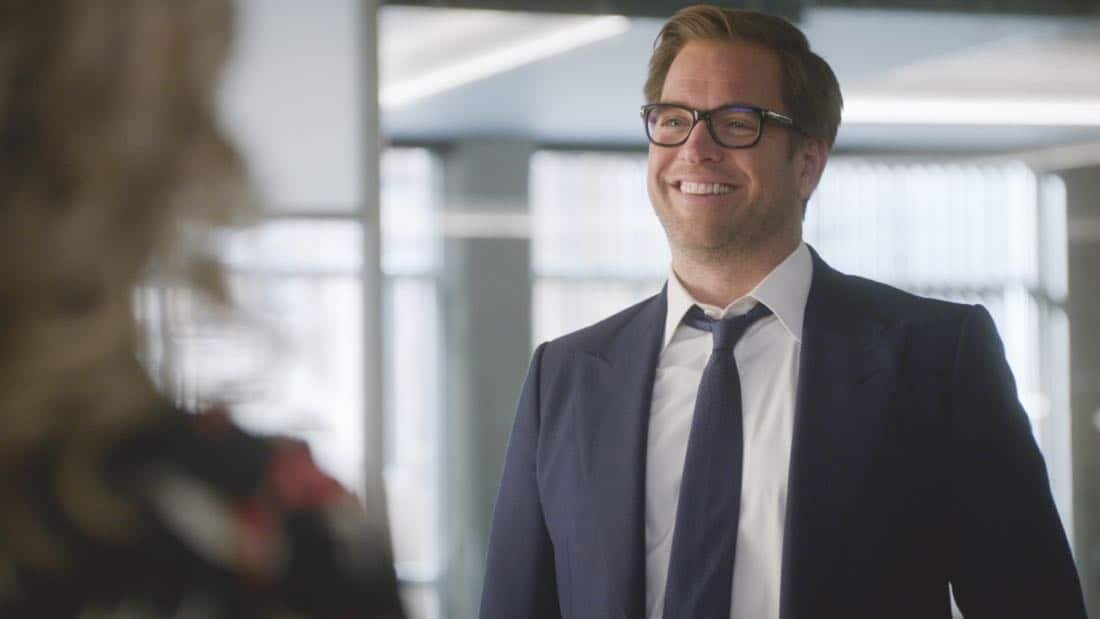 Keep Your Friends Close 02x14
07.02.2018
Bull is brought on to help the FBI's case against a hacker whom they believe breached air traffic control at LaGuardia Airport. But when Cable learns that the accused is her friend's husband, she risks breaking the law – and defying Bull – to try and prove his innocence.
Kill Shot 02x13
24.01.2018
A widow hires Bull to help represent her when the police decide that she is the most likely suspect in orchestrating her wealthy husband's death, making it look like a home invasion gone wrong.
Grey Areas 02x12
10.01.2018
Bull takes a psychologist friend, Dr. Donovan Benanti, as a client when the therapist is sued for malpractice following a patient's deadly rampage. As Bull worries a trial loss could set new precedent regarding doctor-patient confidentiality, he aims to convince the jury that clinicians aren't directly responsible for their patients' actions.
Survival Instincts 02x11
03.01.2018
Bull represents Jemma Whitbeck, a teenager arrested for robbing a jewelry store with an older man she disappeared with 18 months ago. To persuade the jury she is not guilty, Bull argues that Jemma was actually a victim of his abuse and manipulation and not his willing accomplice.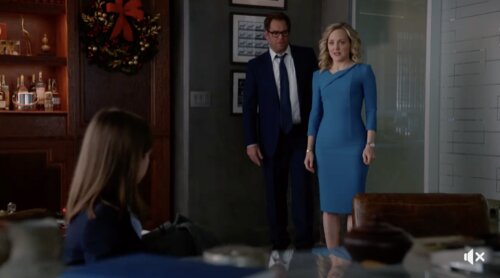 Home for the Holidays 02x10
13.12.2017
As Christmas approaches, Bull is amused when he meets a 9-year-old girl who wants to hire him to help her divorce her parents, but he's shocked when a judge appoints him her temporary guardian. Also, Marissa discovers disturbing information about her boyfriend, Kyle.
Thanksgiving 02x09
22.11.2017
As Thanksgiving approaches, Bull releases his team to enjoy the holiday with their families, only to find himself working a case solo when he agrees to help a boxer who is being tried for murder. Also, Chunk makes a major personal decision at his family's Thanksgiving dinner, while Marissa's dinner with Kyle is abruptly cancelled when he is mugged.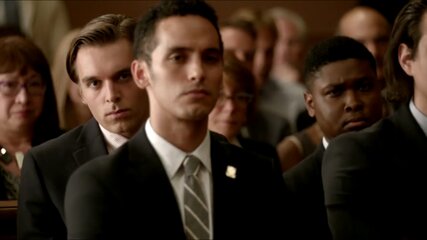 The Devil, The Detail 02x08
15.11.2017
Bull agrees to help the parents of a former employee sue a drug company when their son commits suicide during a drug trial. However, the task is complicated when the company brings in their own trial scientist, Arti Cander.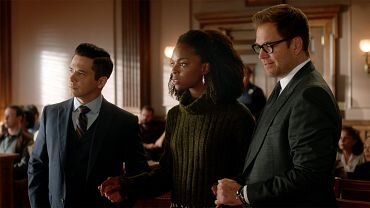 No Good Deed 02x07
08.11.2017
Bull is asked to help a teachers union represent a woman who is being prosecuted by the DA for helping an impoverished student pass an important test, but who may be the scapegoat for a larger cheating scandal.
The Exception to the Rule 02x06
01.11.2017
Bull travels to a small town on a personal mission to help his high school sweetheart, Allison, sue a local factory that she believes is making residents ill by contaminating the water.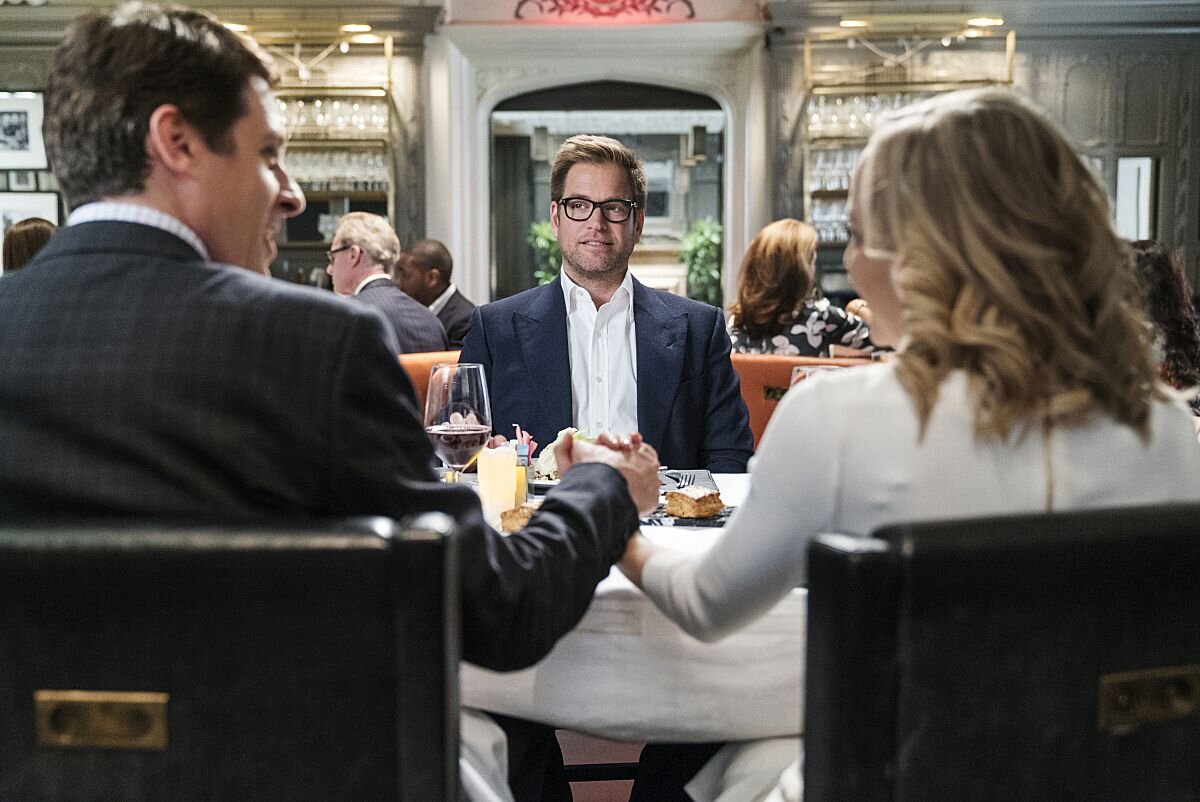 Play the Hand You're Dealt 02x05
25.10.2017
Bull navigates the unfamiliar rules of a Native American tribal court when his college roommate is accused of committing murder on his reservation. Also, Bull meets Marissa's new boyfriend, Kyle.
The Illusion of Control 02x04
18.10.2017
Bull hires an eccentric attorney to represent him when a celebrity sues him after his advice regarding her custody case backfires.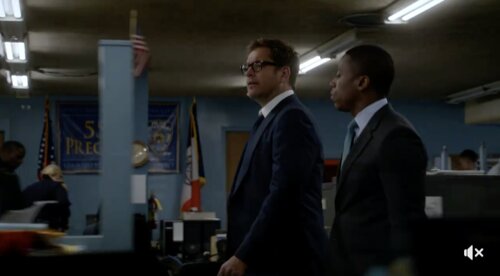 A Business of Favors 02x03
11.10.2017
The DA's office asks Bull to assist them in their prosecution of a fraternity when a pledge accidentally drowns during a hazing incident, but his efforts may be derailed when the students close ranks to stonewall him.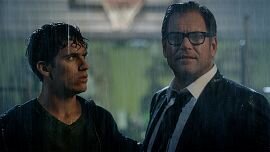 Already Gone 02x02
04.10.2017
Bull impulsively agrees to have Benny represent Adam Harris, a young man charged with murder for helping his terminally ill girlfriend end her life, a decision which clashes with Benny's religious beliefs.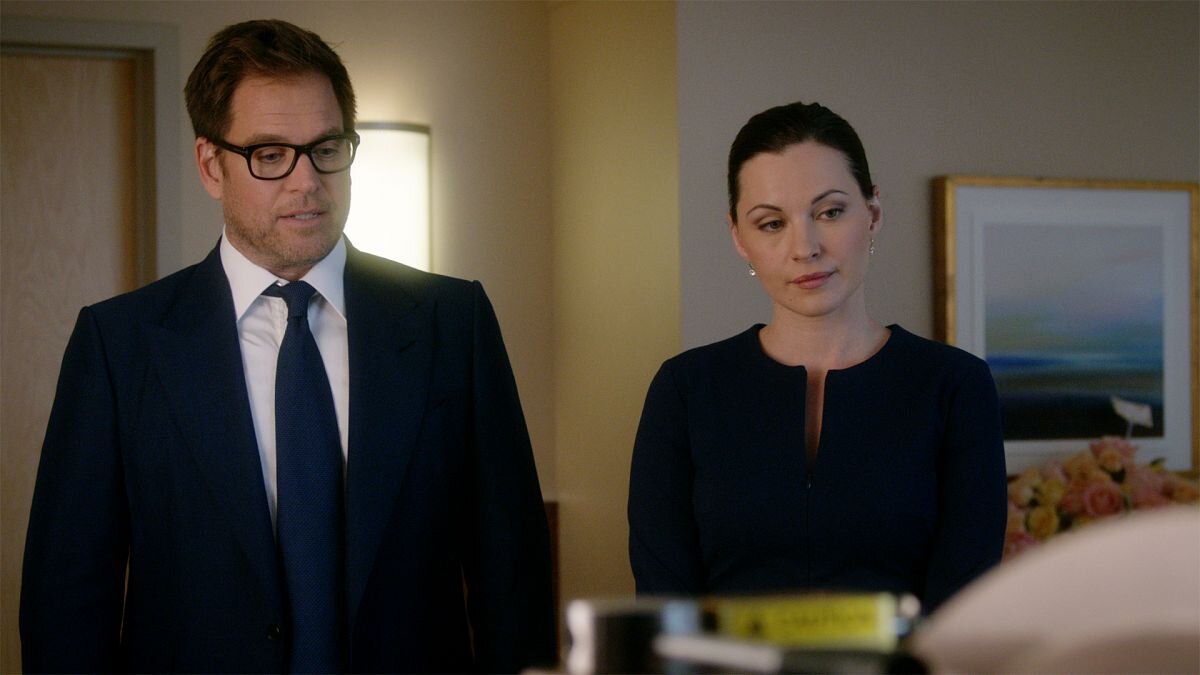 School for Scandal 02x01
27.09.2017
When Bull joins the district attorney in a case against Kara Clayton, who claims she killed her billionaire husband in self-defense, tensions run high when he learns that his on-again, off-again romantic interest, Diana Lindsay, is defending the widow. Also, Chunk makes a decision about his future.