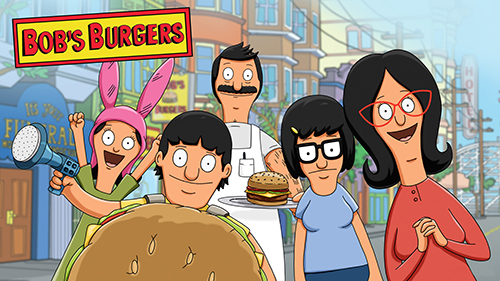 The series follows Bob who runs Bob's Burgers, with the help of his wife and their three kids. Bob has big ideas about burgers, but the rest of the clan falls short on service. Despite the greasy counters and lousy location, the Belchers are determined to make every "Grand Re-Re-Re-opening" a success. Bob's wife, Linda, stands by her man and often does so by bursting into song. Their eldest daughter, 13-year-old Tina has a slight obsession with boys and zombies. Middle child Gene is an aspiring musician with a thirst for life. Louise is the bunny ears-wearing youngest daughter with an off-kilter sense of humor that makes her somewhat of a liability in the kitchen – and with the public.
Add to my shows
Next episode
Beach, Please 12x06
08.11.2021
When the Belcher kids participate in a beach clean-up for Wagstaff Volunteer Day, Louise gets drawn into a battle of wits with Mr. Fischoeder. Meanwhile, Teddy surprises Bob and Linda with a new look.
Latest episodes
Fast Time Capsules At Wagstaff School 13x05
02.11.2020
Tina is put in charge of the Wagstaff School time capsule project, but she makes an enemy when she rejects Tammy's submission. Meanwhile, Bob teases Linda over her inability to whistle.
Heartbreak Hotel-oween 13x04
19.10.2020
Louise's plan to get revenge on Halloween for a candy transgression hits a snag when the Belcher kids meet a mysterious elderly woman at a hotel. Meanwhile, Linda and a very squeamish Bob donate blood at a vampire-themed blood mobile.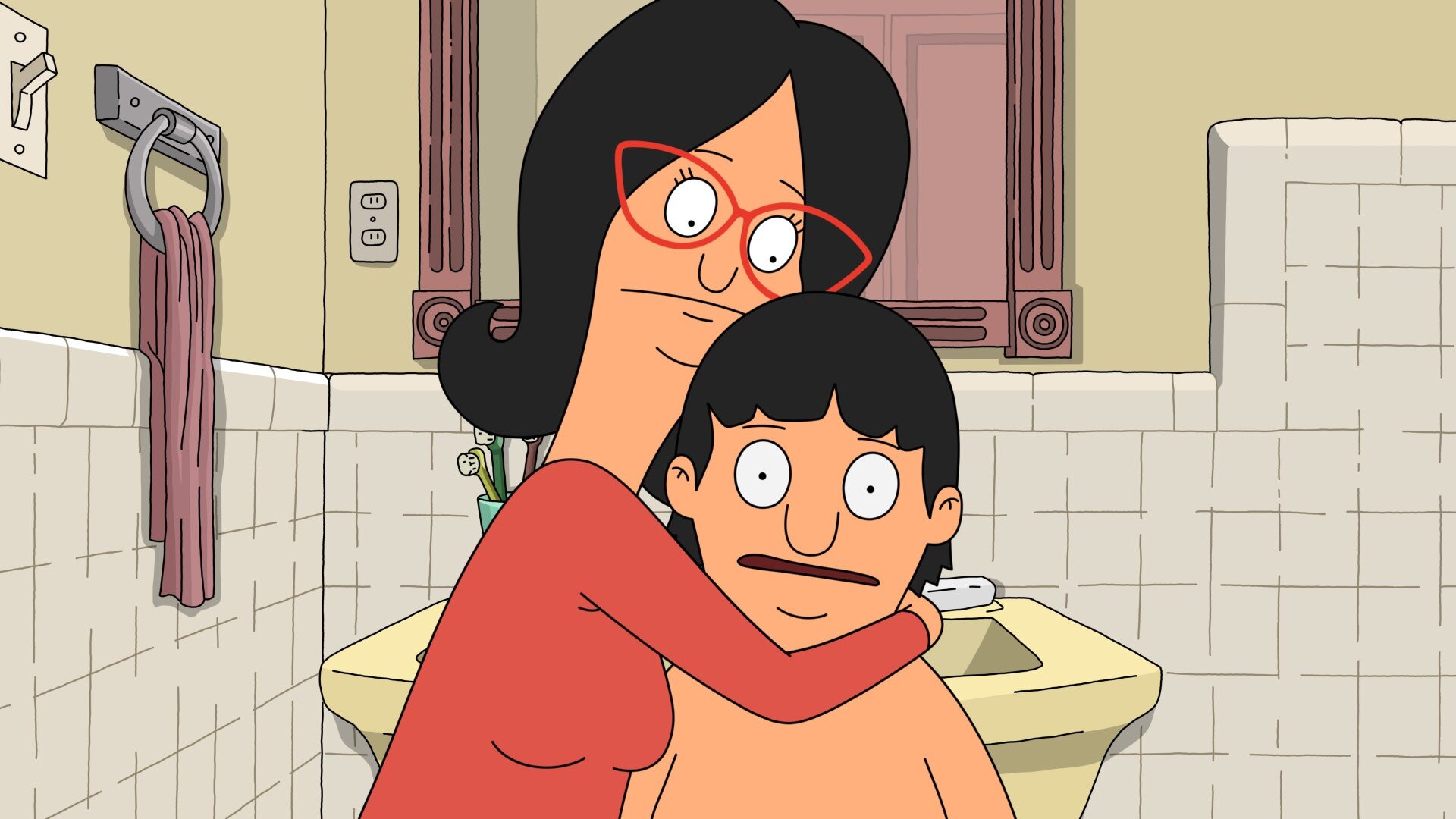 Seven-tween Again 12x05
monday
Gene has a freak-out about growing up and desperately tries to relive his youth. Meanwhile, Linda is tempted to try the fancy new hair salon that opened up next to Bob's Burgers, but she's scared of her hairdresser-slash-friend Gretchen's wrath.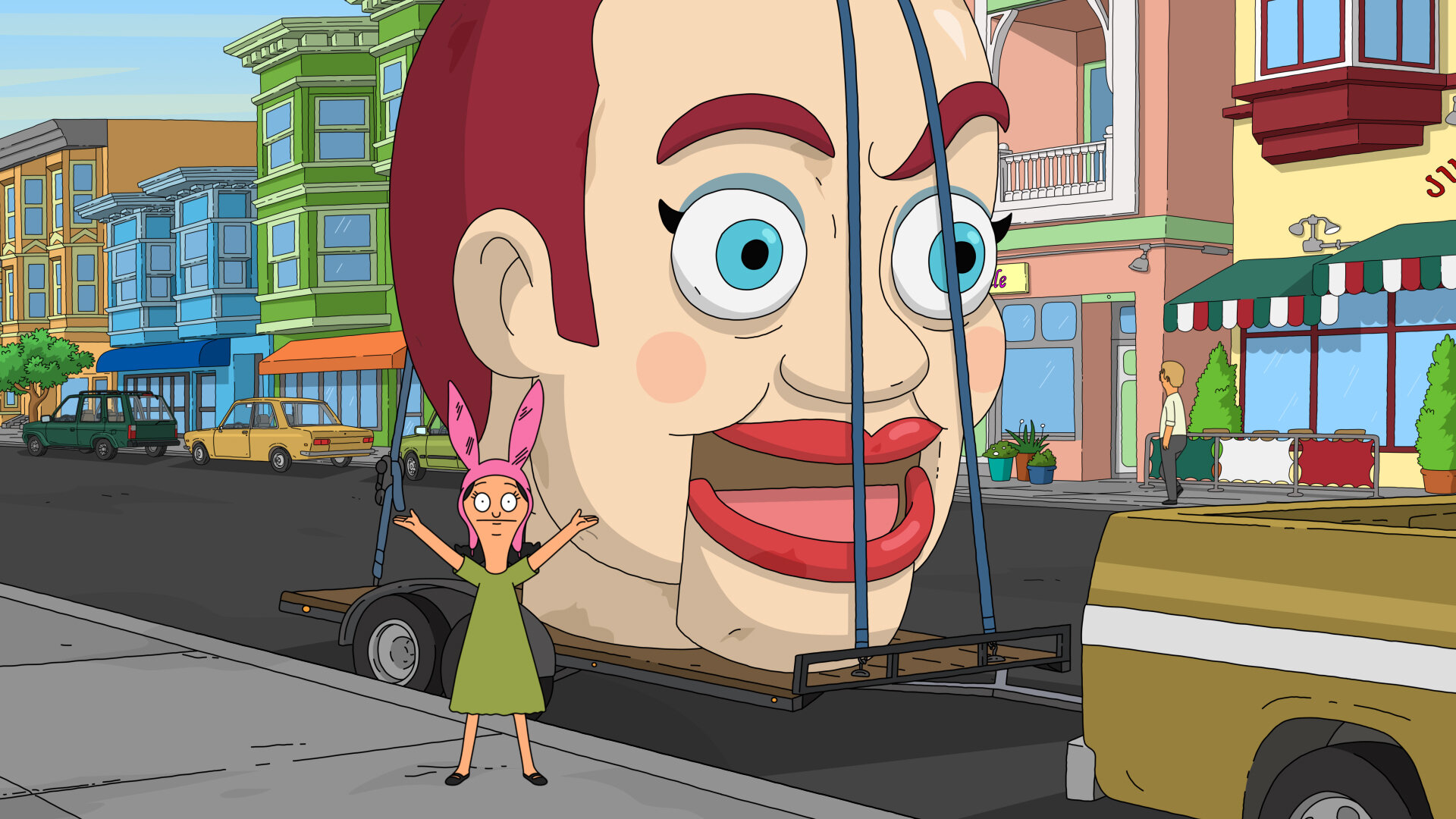 Driving Big Dummy 12x04
18.10.2021
Bob gets roped into a road trip with Teddy. Meanwhile, Linda and the kids compete for the title of Employee of the Day.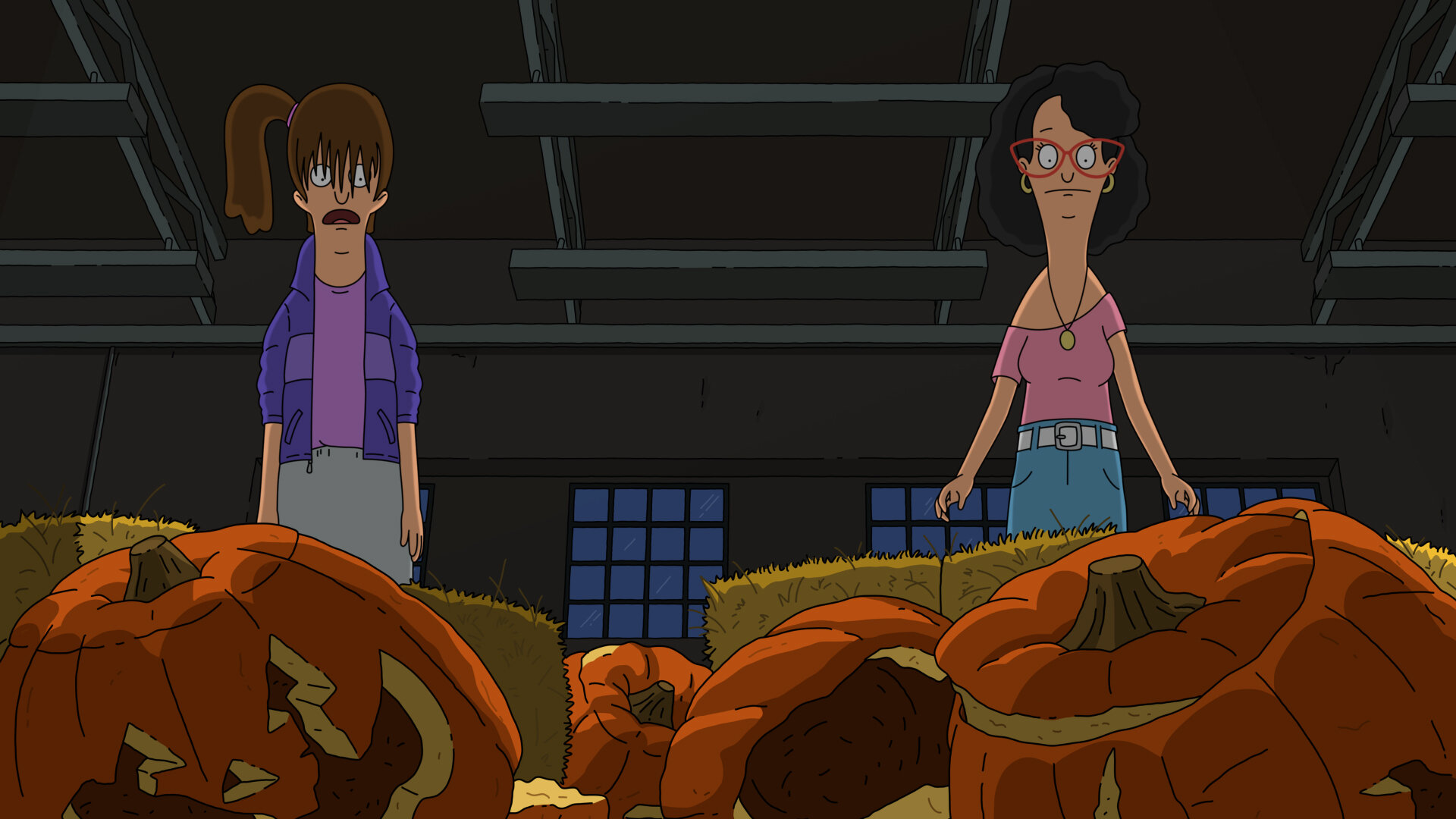 The Pumpkinening 12x03
11.10.2021
When a mysterious note is sent to Linda on Halloween, she and Gayle must travel to their hometown to face a wrong they committed 27 years ago.
Crystal Mess 12x02
04.10.2021
In order to help with anxiety about an upcoming oral report, Mr. Frond lends Tina a crystal that his new girlfriend alleges has special powers. Meanwhile, Bob and Linda buy a box of imperfect produce and try to use it all before it rots.
Manic Pixie Crap Show 12x01
27.09.2021
Louise must pay a debt to Millie by attending the Pixie Princess Promenade. Meanwhile, a bouquet in the shape of a dog forces Linda to confront her past.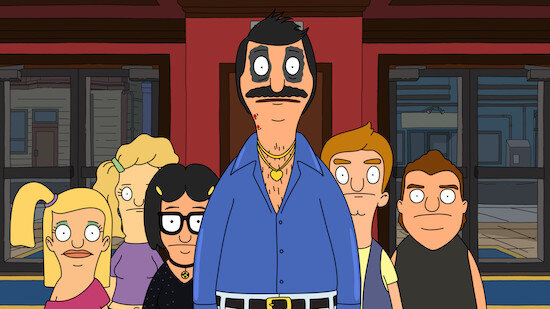 Vampire Disco Death Dance 11x22
24.05.2021
After Tina and Bob plan a father-daughter date to see Bob's favorite old campy vampire-sing-along movie, Tina decides to invite her group of friends along, as well. Meanwhile, Linda opens a restaurant for the raccoons in their alley.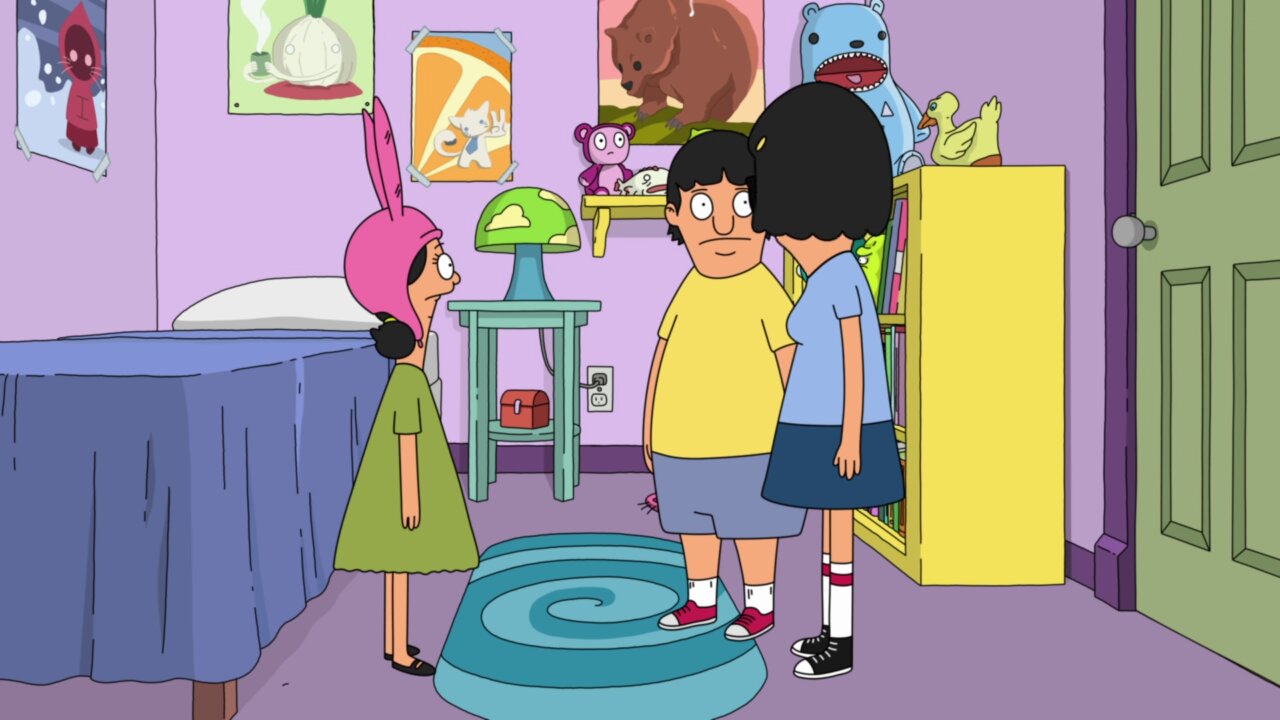 Tell Me Dumb Thing Good 11x21
17.05.2021
Linda needs the kids' help in fighting for a fun, dumb, local tradition. Meanwhile, Bob is captivated by an online cucumber.
Steal Magazine-olias 11x20
10.05.2021
The Belcher kids get caught up in a game of cat-and-mouse when Dr. Yap comes to the restaurant in search of something that was taken from the waiting room of his dentistry office. Meanwhile, Bob, Linda and Teddy try to clean a huge bird poop off the restaurant's window.