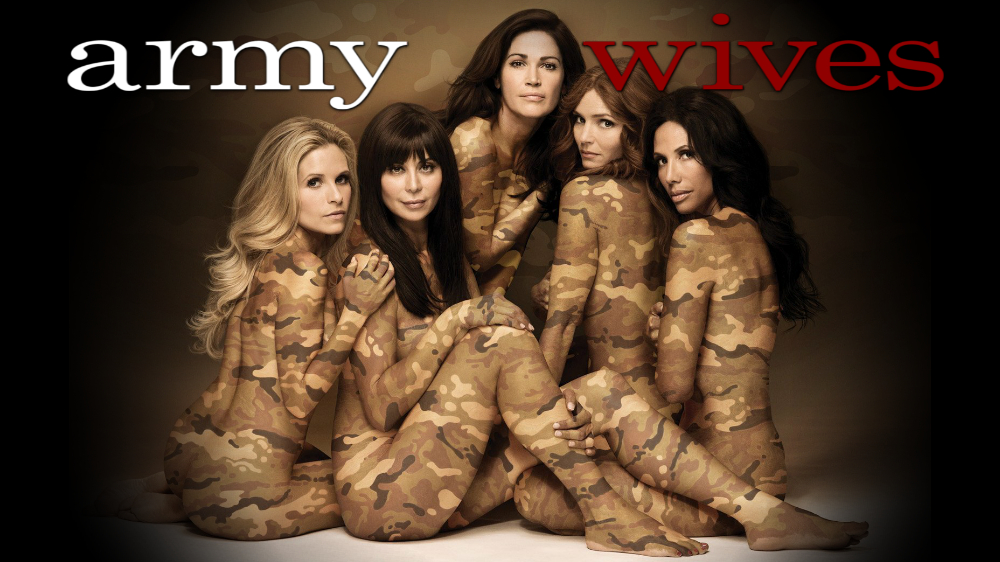 Army Wives follows the struggles, dreams and friendships of a diverse group of women—and one man—living with their spouses and families on an active Army post.
Add to my shows
season 3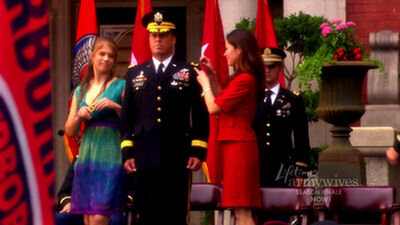 Fields of Fire 03x18
12.10.2009
Michael and Claudia Joy prepare for Michael's promotion ceremony. Pamela reaches a breaking point in her marriage. Roland struggles with his increase in both workload and parenting duties since Joan's deployment. Roxy stresses about the family's financial future. Jeremy continues to struggle with grieving and must deal with the consequences of his actions at the Hump Bar.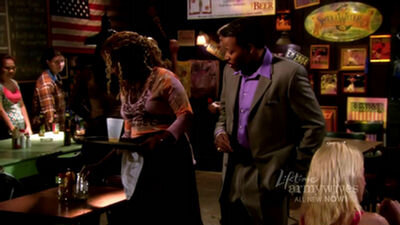 Fire in the Hole 03x17
05.10.2009
Roxy, Denise, Pamela and Claudia Joy attend a golf tournament where they are confronted with both fierce opponents and Denise's competitive streak. Roland lands in hot water as he attempts to help a patient and Jeremy reunites with an old friend. In the mean time Michael receives bad news.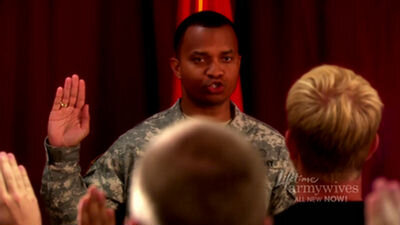 Shrapnel and Alibis 03x16
28.09.2009
Consumed with guilt over the bombing in Iraq, Jeremy returns home. Joan says an emotional goodbye to Roland and Sarah Elizabeth. Pamela and Chase struggle to get along after she catches him in a lie. Trevor's hard work finally pays off as his first recruit is sworn in.
As Time Goes By... 03x15
21.09.2009
When Roxy and Pamela meet two older army wives, Elise and Virginia, in a nursing home, they get a glimpse into Fort Marshall during WWII. Elise and Virginia share their stories and relive their experiences through flashbacks. Roxy and Pamela discover the parallel challenges that army wives have dealt with throughout the years, while also seeing how society has evolved culturally.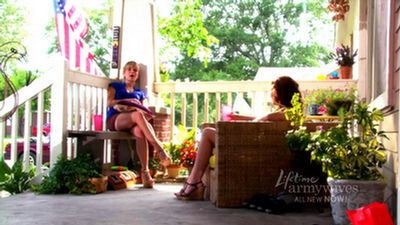 Need to Know Basis 03x14
14.09.2009
Pamela finally gets the answers she's been seeking about Chase's whereabouts. Denise begins EMT training in an attempt to find a new career in the medical field. Jeremy is involved in an unexpected shooting in Iraq that has lasting impact. Roxy comes to a decision about having a baby with Trevor. Michael gives Claudia Joy a present, a gold medical bracelet, but Claudia Joy doesn't like it at first.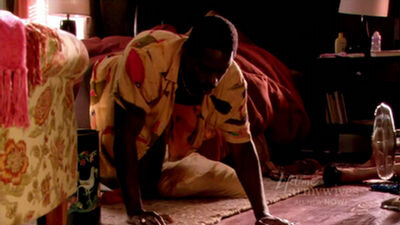 Duty to Inform 03x13
31.08.2009
Michael and Emmalin are puzzled when Claudia Joy informs them that she does not want her friends or anyone on post to find out about her medical condition. Trevor begins his work as an army recruiter and finds the job is more challenging than he initially thought. Two weeks after Chase was expected to return home, Pamela begins to wonder why he hasn't gotten in touch with her. Demanding answers, Pamela camps out in front of the building where she believes Chase is being treated for injuries.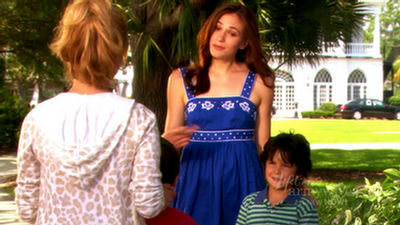 First Response 03x12
24.08.2009
Claudia Joy and Denise get into a car accident on their way to a spa weekend. Routine tests from the accident lead to a shocking diagnosis for Claudia Joy. Finn enjoys his first day at his new school, leaving TJ feeling left out so Trevor takes him on a fishing trip for some father-son bonding time. In Iraq, Jeremy is reminded of the importance of life when a fellow soldier is harmed.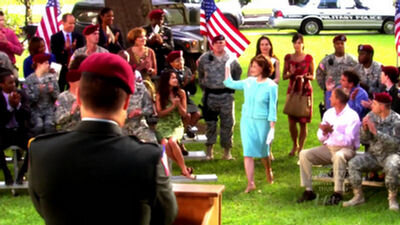 Operation: Tango 03x11
17.08.2009
Claudia Joy and Denise find themselves serving as companions for the widow of a former senator, Mrs. Jean Calhoun, who is visiting post for a ground-breaking ceremony. Roland finds a way to comfort Joan about her upcoming deployment. Roxy tries to impress the principal at an exclusive private school where she hopes Finn is accepted. Country star Jack Ingram performs at the Hump Bar.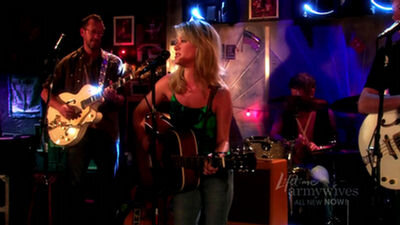 M.I.A. 03x10
10.08.2009
Pamela's excitement over Chase's upcoming return home is cut short when she loses her wallet, forcing her to spend the day frantically retracing her steps. Roxy is surprised when Stella Raye, a country music singer she adored growing up, comes to the bar looking for work. Joan struggles with her deployment as she comes to the realization that she will be missing many of her daughter's milestones.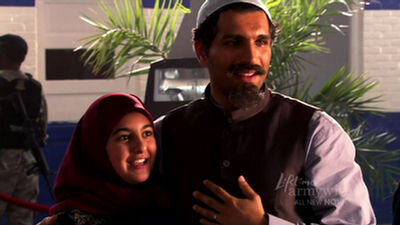 Coming Home 03x09
03.08.2009
Michael and Emmalin spend some quality time together to rebuild their relationship. Claudia Joy escorts Haneen back home to the Middle East. Roxy is concerned that Finn is having difficulties in school.
Post and Prejudice 03x08
27.07.2009
Joan and Evan compete against each other in Fort Marshall's annual war games exercise. Haneen's surgery is a success. Frank and Denise continue to work on their relationship. Pamela gives a young army wife advice on starting her own business.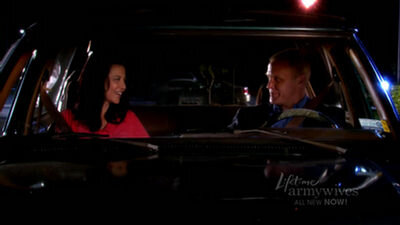 Onward Christian Soldier 03x07
20.07.2009
Pamela tries to get her son's coach to use the better ways to teach the team sportsmanship. Denise and Frank try to repair their marriage. Joan and Evan are pitted against one another in a war games exercise. Haneen is a guest of the Holden's while preparing for surgery.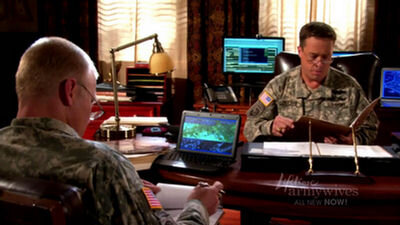 Family Readiness 03x06
13.07.2009
Pamela, Roxy, and Claudia Joy help Joan get ready for her daughter's christening. Lucky the dog arrives at Fort Marshall, and Trevor takes it in, much to Roxy's chagrin. An Iraqi orphan gets help with a hand injury.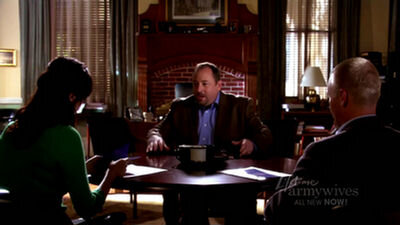 Disengagement 03x05
06.07.2009
Roxy's hope for a grand reopening of the Hump bar doesn't go off without a hitch. Pamela is offered a coaching position on her son's football team. Joan wants to get her daughter, Sarah Elizabeth, christened before her deployment to Iraq. Chase comes home early from his current deployment, but finds the hardest part will be adjusting to life back home at Fort Marshall.
Incoming 03x04
29.06.2009
Roland gets a job offer. Claudia Joy tries to help Michael bridge the gap between him and Emmalin.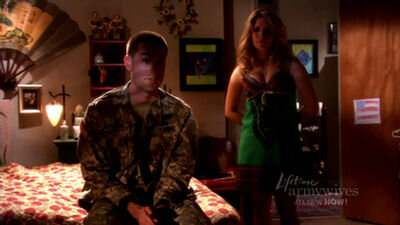 Moving Out 03x03
22.06.2009
Claudia Joy house hunts as Emmalin's rebellious ways continue. Pamela is also on the lookout for a new place because her kids no longer want to share a room. Elsewhere, Roland is confronted by an outside therapist about the care available for soldiers and Trevor's career is jeopardized by a bad call he makes during a drill.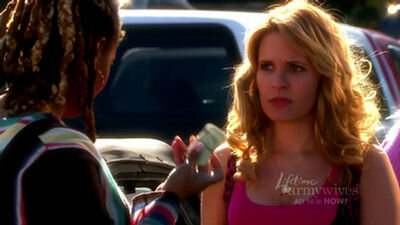 About Face 03x02
15.06.2009
Denise tries to learn Frank's fate after his unit runs into trouble in Iraq. She turns to Claudia Joy for help, but her friend is busy reestablishing a home base after deciding to stay in town with Emmalin. Pamela decides to show new army wives what base life will be like for them.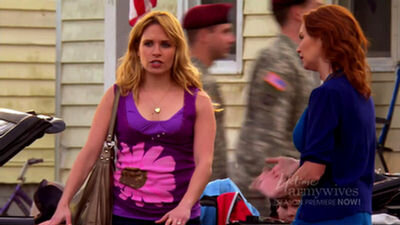 Best Laid Plans 03x01
08.06.2009
Roxy, Denise, Roland and Pamela offer their support to Claudia Joy and Michael, who are unable to leave for Brussels because of Emmalin's disappearance. Roxy struggles to take control of the bar away from Collin. Denise faces serious consequences as news of her affair spreads around the hospital. Overseas, Frank volunteers to lead a dangerous mission.