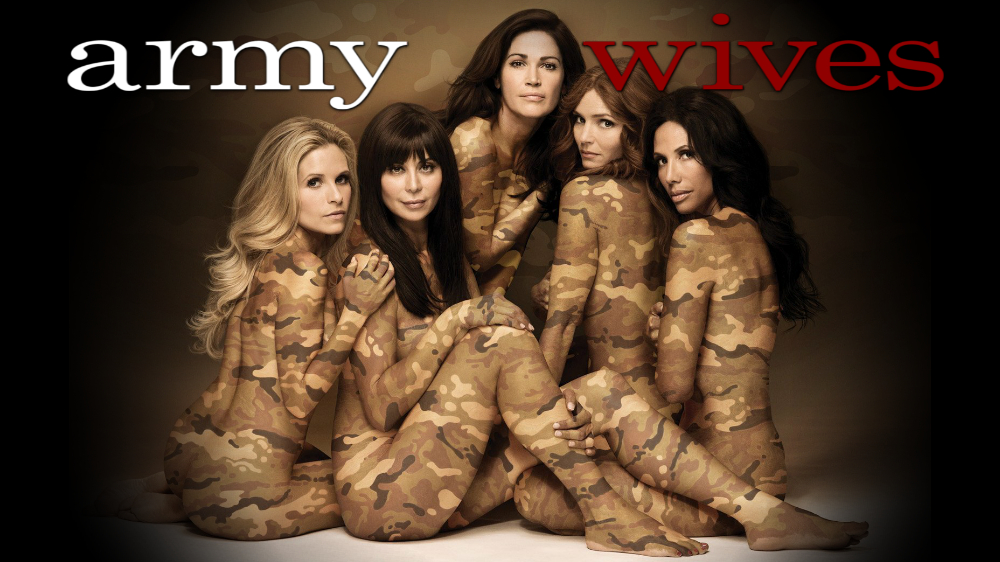 Army Wives follows the struggles, dreams and friendships of a diverse group of women—and one man—living with their spouses and families on an active Army post.
Add to my shows
season 2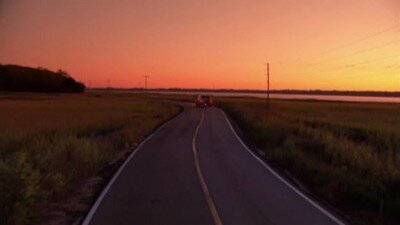 Last Minute Changes 02x19
03.11.2008
The second season wraps up with the Holdens dealing with big changes. Meanwhile, Pamela wonders about her decision to marry into the Army; Betty's long-lost nephew arrives unexpectedly at the bar to see Roxy; and Roland must help a former patient.
Departures, Arrivals 02x18
27.10.2008
When Joan returns to work she and Roland realize how much parenthood has changed their lives. Meanwhile, things are looking good for Michael on the job, and Roxy's mother drops by.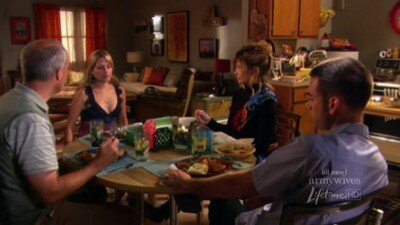 All in the Family 02x17
20.10.2008
Roxy's mother comes back with a man on her arm; Joan and Roland leave their daughter with Claudia Joy and Michael for a date night; and Pamela works with Roxy at the bar to keep her mind off Chase.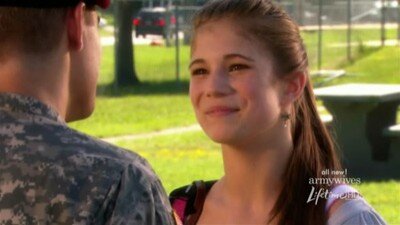 Transitions 02x16
13.10.2008
A young wife whose husband is blind finds a friend in Denise; Joan and Roland search for a nanny; and Emmalin runs into her pen pal, Logan.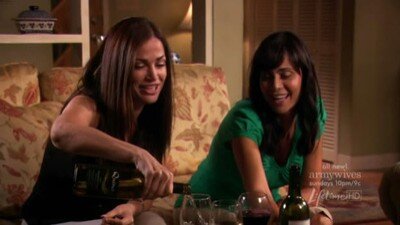 Thank You for Letting Me Share 02x15
06.10.2008
A new wife arrives on base and her competitive streak puts her at odds with Claudia Joy. Meanwhile, Roland and Joan are happy to have Roland's mother visit until she criticizes his parenting skills; and Michael is upset to learn about Denise's relationship with Getti.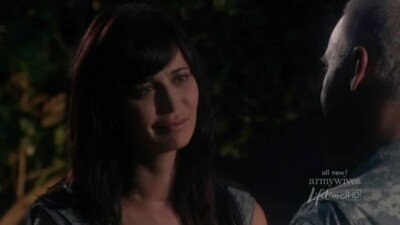 Payback 02x14
22.09.2008
Trevor receives a medal for his actions in Iraq; Pamela confronts her stalker; and Denise gets away to reflect on her marriage.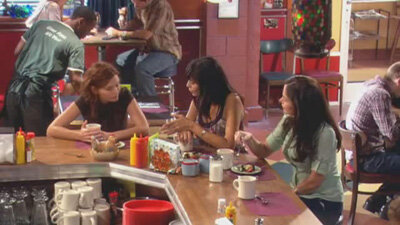 Safe Havens 02x13
15.09.2008
Roland learns about Trevor's addiction; the Holdens are visited by an old friend; Pamela's stalker gets close to her kids at the playground; and Denise and Frank discuss their relationship after an emotional farewell to their son.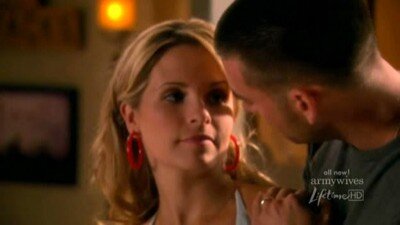 Great Expectations 02x12
08.09.2008
Claudia Joy's father visits; Roxy plans a baby shower for Joan, who is growing overly anxious about motherhood; Pamela deals with a fan who begins to stalk her.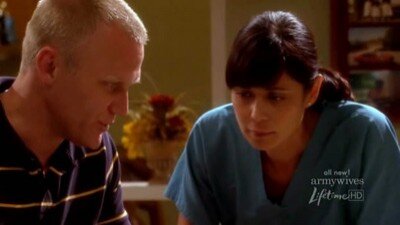 Mothers & Wives 02x11
18.08.2008
Claudia Joy is suspicious of an unexpected visit from her mother; Roland counsels a teen who lost his father in combat; and Roxy panics before she can take the GED exam.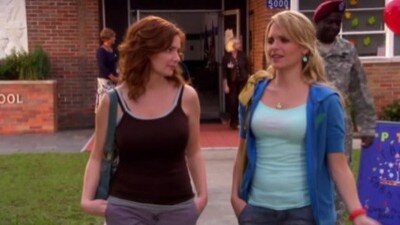 Duplicity 02x10
11.08.2008
Joan is confined to bed rest because of pregnancy complications; Trevor learns he can't return to combat; Pamela continues to bond with new friend Brenda; and Frank notices a change in Denise.
Casting Out the Net 02x09
04.08.2008
Michael investigates the link between drugs at Emmalin's high school and the military; Frank has a two-week leave; Trevor plans a luxurious surprise for Roxy, who also enrolls in Roland's class.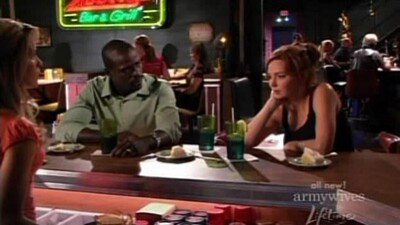 Loyalties 02x08
28.07.2008
Roxy hires a new waitress for the bar; Roland runs into trouble with a student; and Chase and other Delta Force members are arrested.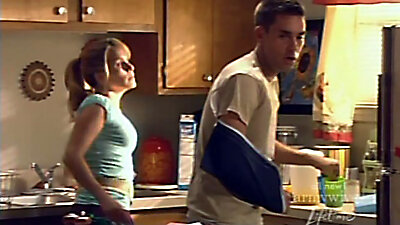 Uncharted Territory 02x07
21.07.2008
The Burtons learn the gender of their baby; Roxy prepares to reopen the bar under a new name; Jeremy returns to the post; Pamela and Chase go to a cookout with other Delta Force families.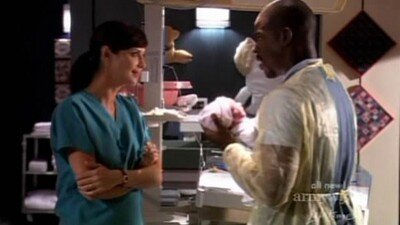 Thicker Than Water 02x06
14.07.2008
Denise is the subject of gossip when she is seen off the base with Getti; Betty discovers her cancer is spreading, so she plans her dream vacation; and Roland spends time at the maternity ward with Denise to get parenting advice.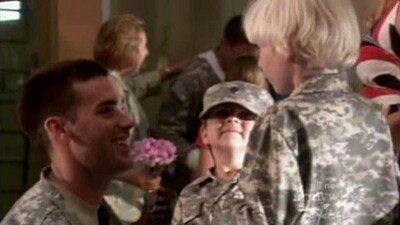 The Hero Returns 02x05
07.07.2008
Trevor is uneasy with his new hero status; Frank is concerned about Denise, who is enamored with her new motorcycle; and Joan's maternity-leave replacement arrives.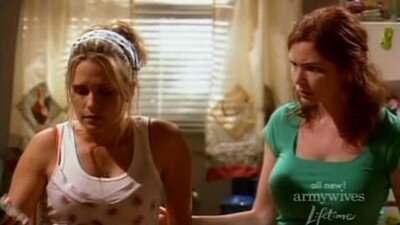 Leaving the Tribe 02x04
30.06.2008
Denise befriends a soldier who encourages her to ride a motorcycle; Roland is offered a high-school-counseling position; Roxy takes a job at a shrimp pier; Joan reveals her condition to her troops; and Trevor becomes a hero.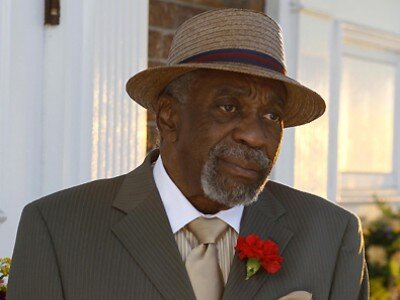 The Messenger 02x03
23.06.2008
Denise connects with a wounded soldier who reminds her of her carefree past; Katie is upset to learn her father is going on another secret mission; and Claudia Joy becomes the object of a schoolboy crush.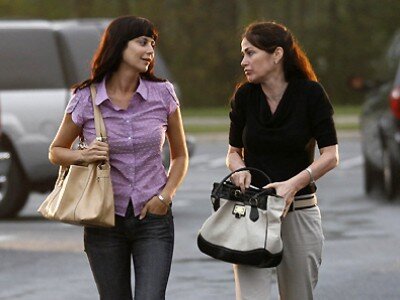 Strangers in a Strange Land 02x02
16.06.2008
Roxy cares for Betty as she recovers from her bombing injuries; Pamela is upset by Chase's secretive nature; and Joan struggles with her decision to end her pregnancy.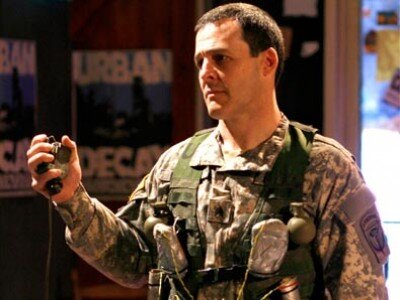 Would You Know My Name? 02x01
09.06.2008
Season 2 begins with the aftermath of the bar bombing and the wives' attempts to return to their normal lives. Roxy waits on news about Trevor; and Joan and Roland reassess their marriage.