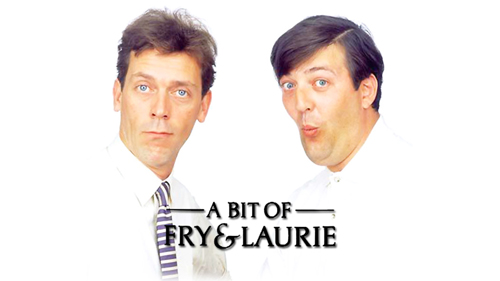 Stephen Fry and Hugh Laurie were among the most successful acts of the alternative comedy show Saturday Live/Friday Night Live and after a Christmas pilot in 1987, the BBC commissioned a series in 1989."My father wouldn't have a television in the house, so we used to gather round every night and watch it on the lawn".Fry and Laurie explored a seemingly inexhaustible list of subjects with a delicious turn of phrase and elaborate wordplay. The hilarity-included regular acts such as not so super spy Tony Mercheson and his boss Control, yuppies, John and Peter, as well as the concluding cocktail recipe to the accompaniment of Mr. Music with plenty of Vox Pops.
Add to my shows
Latest episodes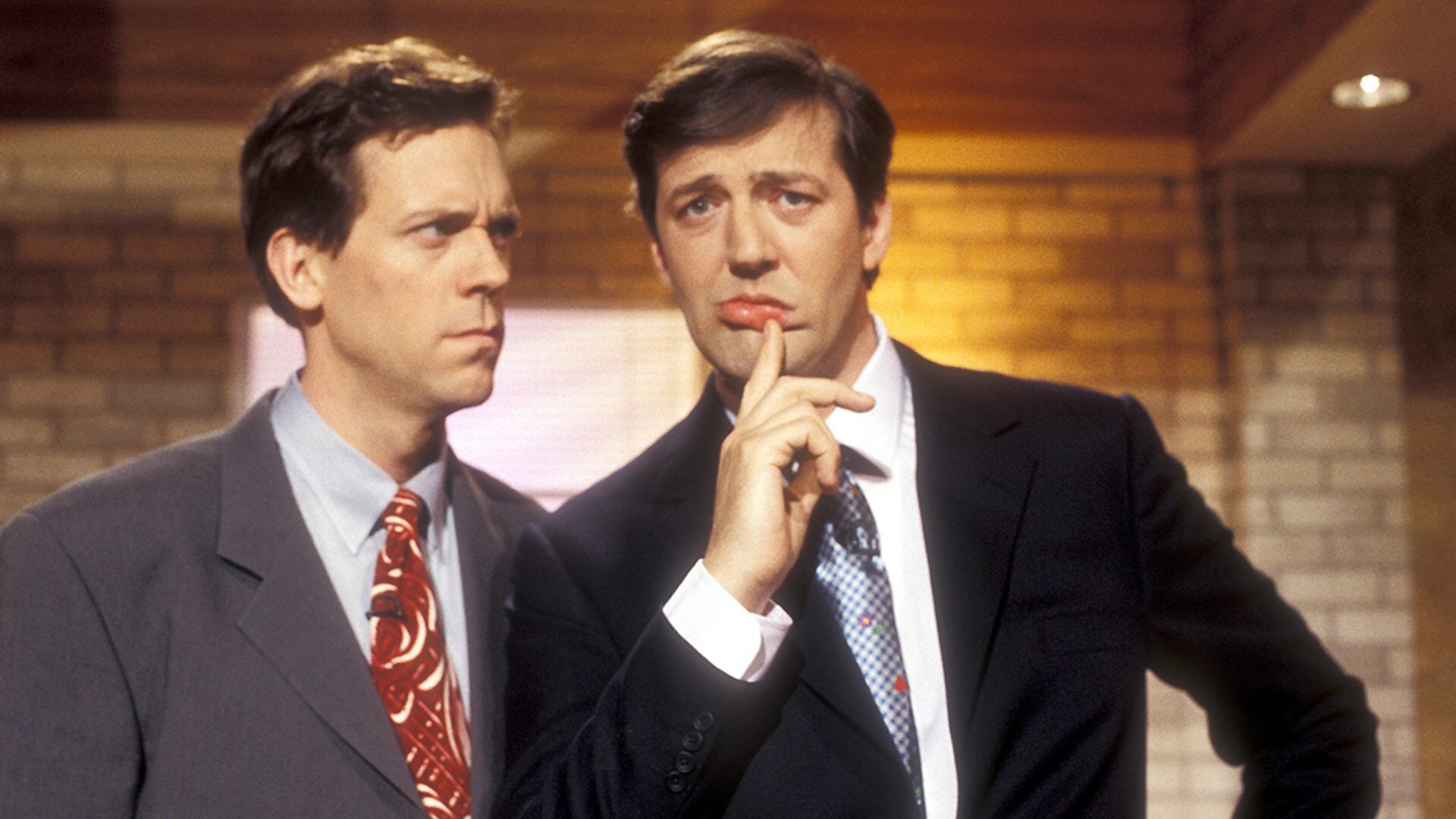 Episode 7 04x07
03.04.1995
Janine Duvitski and Robert Daws join Hugh Laurie and Stephen Fry for the final show. A schoolteacher sets up a new religion, a father tries to talk sense into his son who has played truant for years, and Stephen recites a monologue very quickly.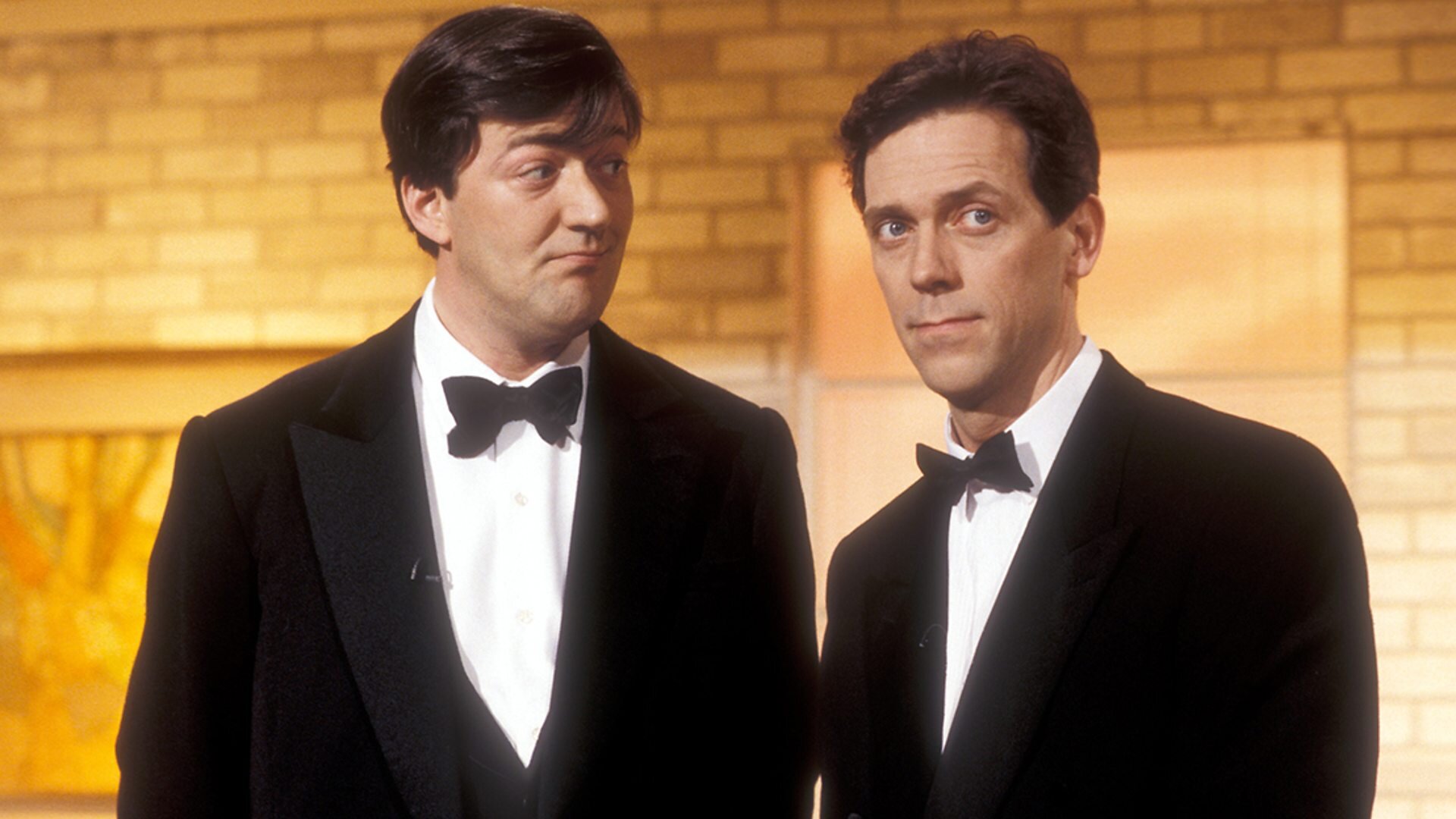 Episode 6 04x06
27.03.1995
Penultimate episode of the comedy series with Stephen Fry and Hugh Laurie. Featuring a visit to the national finals of the Young Tory of the Year competition and a parody of Alan Bennett's Talking Heads series.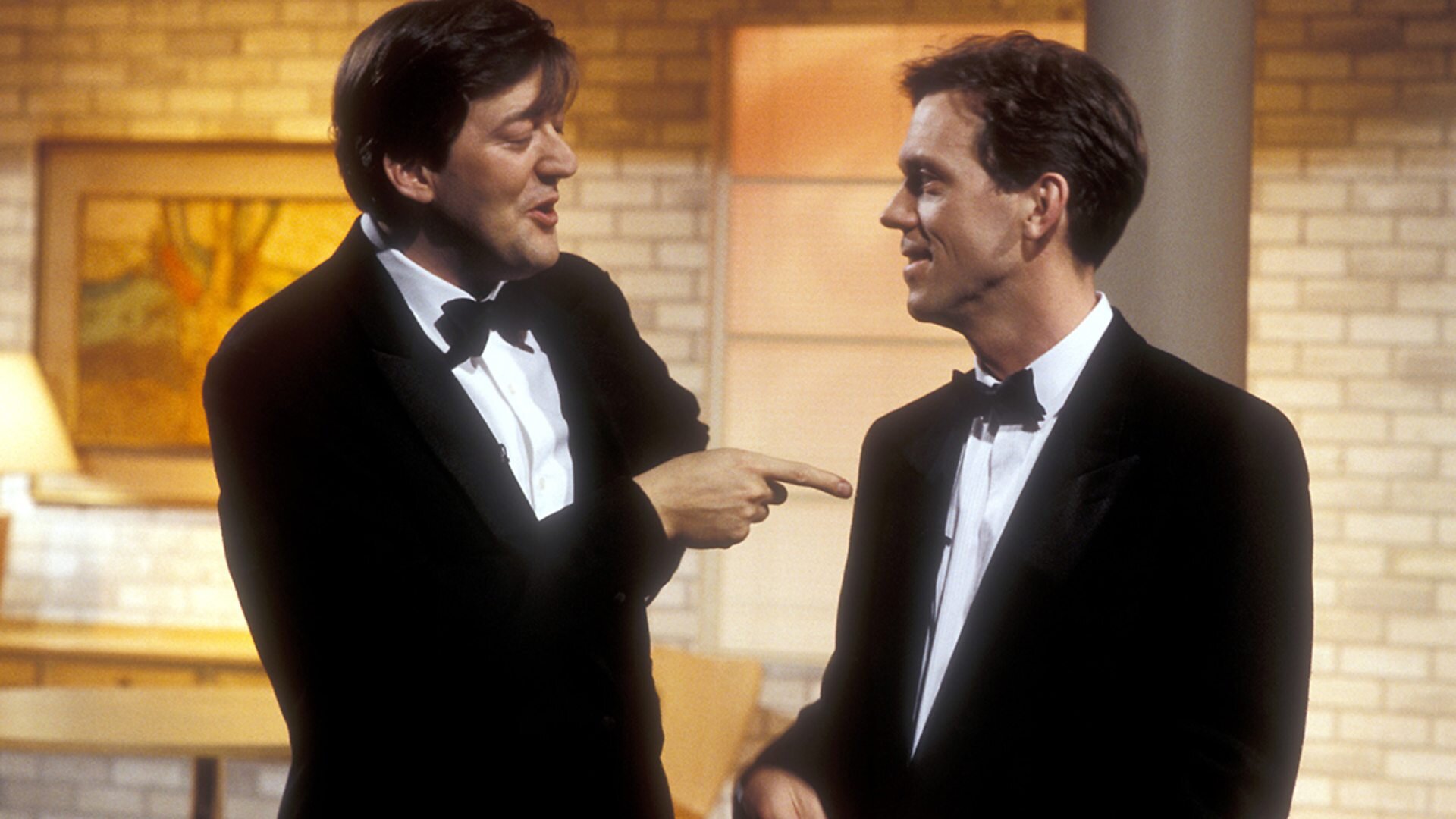 Episode 5 04x05
20.03.1995
Guests Stephen Moore and Phylidda Law join in the sketches, including a dilemma with a wasp's nest and a parody of the Oprah Winfrey show that resounds with pointless applause.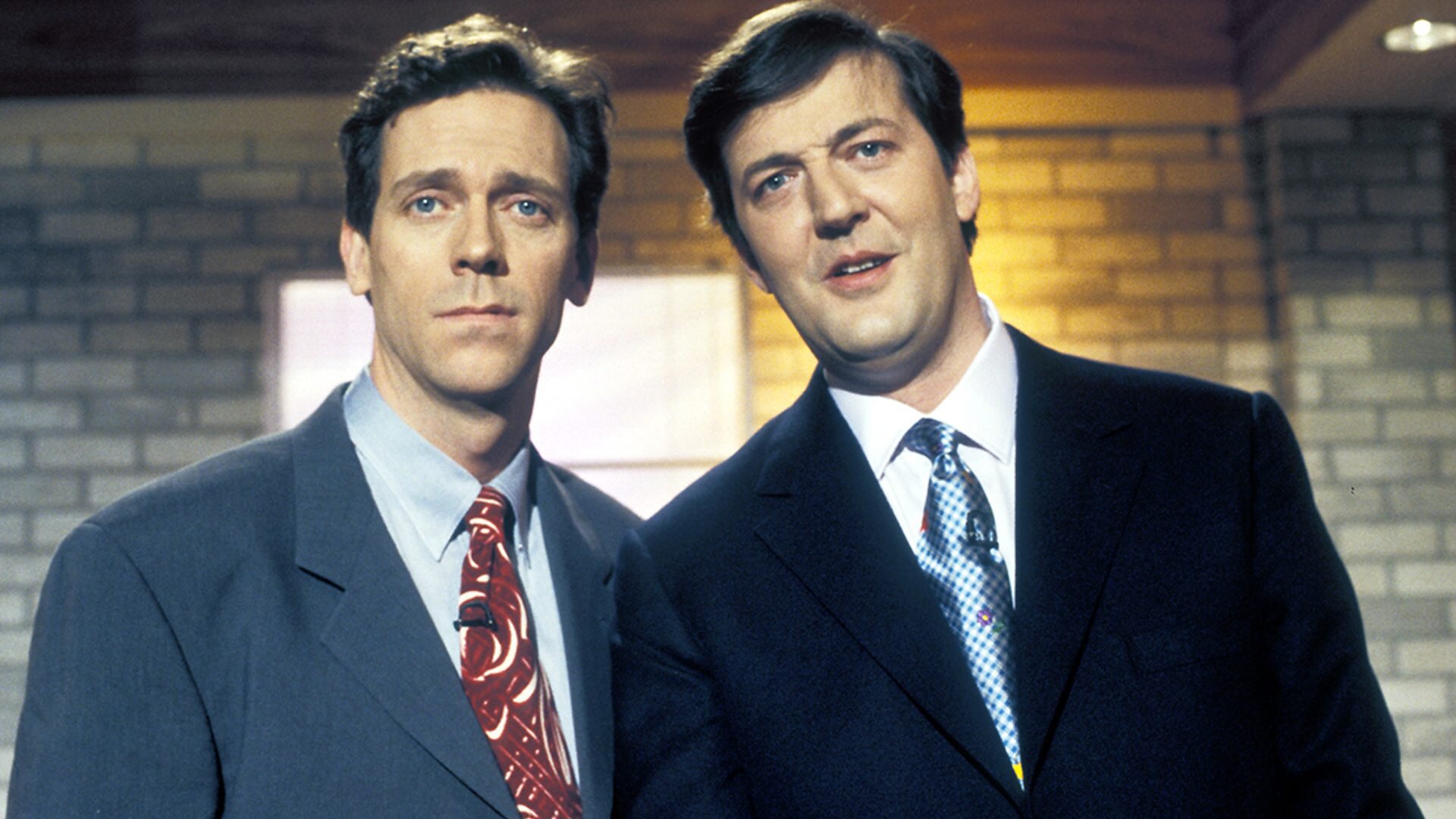 Episode 4 04x04
13.03.1995
Comedienne Caroline Quentin and actor Patrick Barlow guest star in this episode of the comedy show. Fry and Laurie also rap, and wash their hair.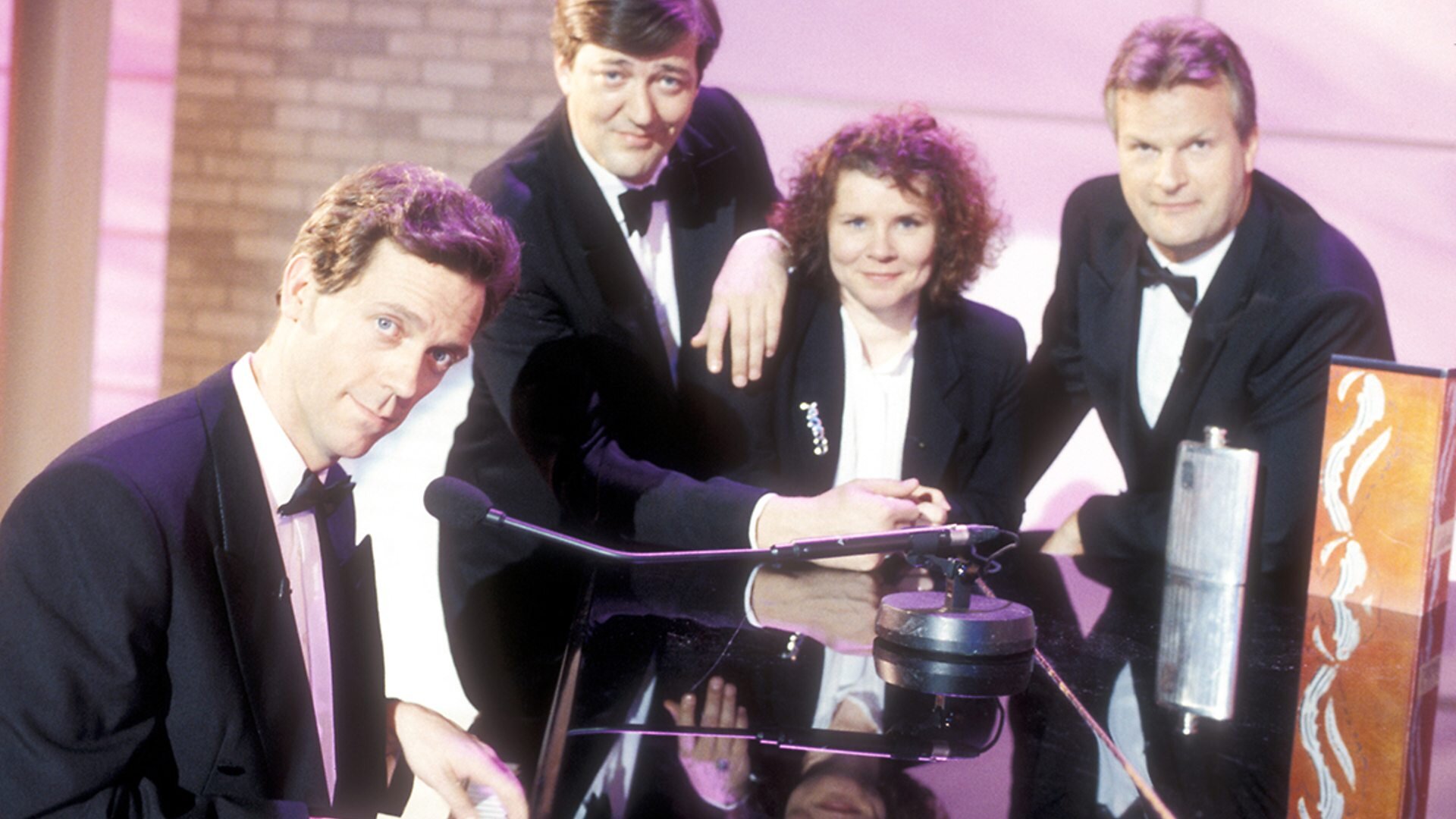 Episode 3 04x03
27.02.1995
Imelda Staunton and Clive Mantle guest on Stephen Fry and Hugh Laurie's comedy show. A man confides in a barman about the state of his marriage, while contestants try to keep it clean on game show parody 'Don't Be Dirty'.
Episode 2 04x02
20.02.1995
Anne Charleston, Kevin McNally and Fiona Gillies join in the fun with Stephen Fry and Hugh Laurie. A man recounts a childhood memory to his therapist and Hugh sings about his love for Steffi Graf.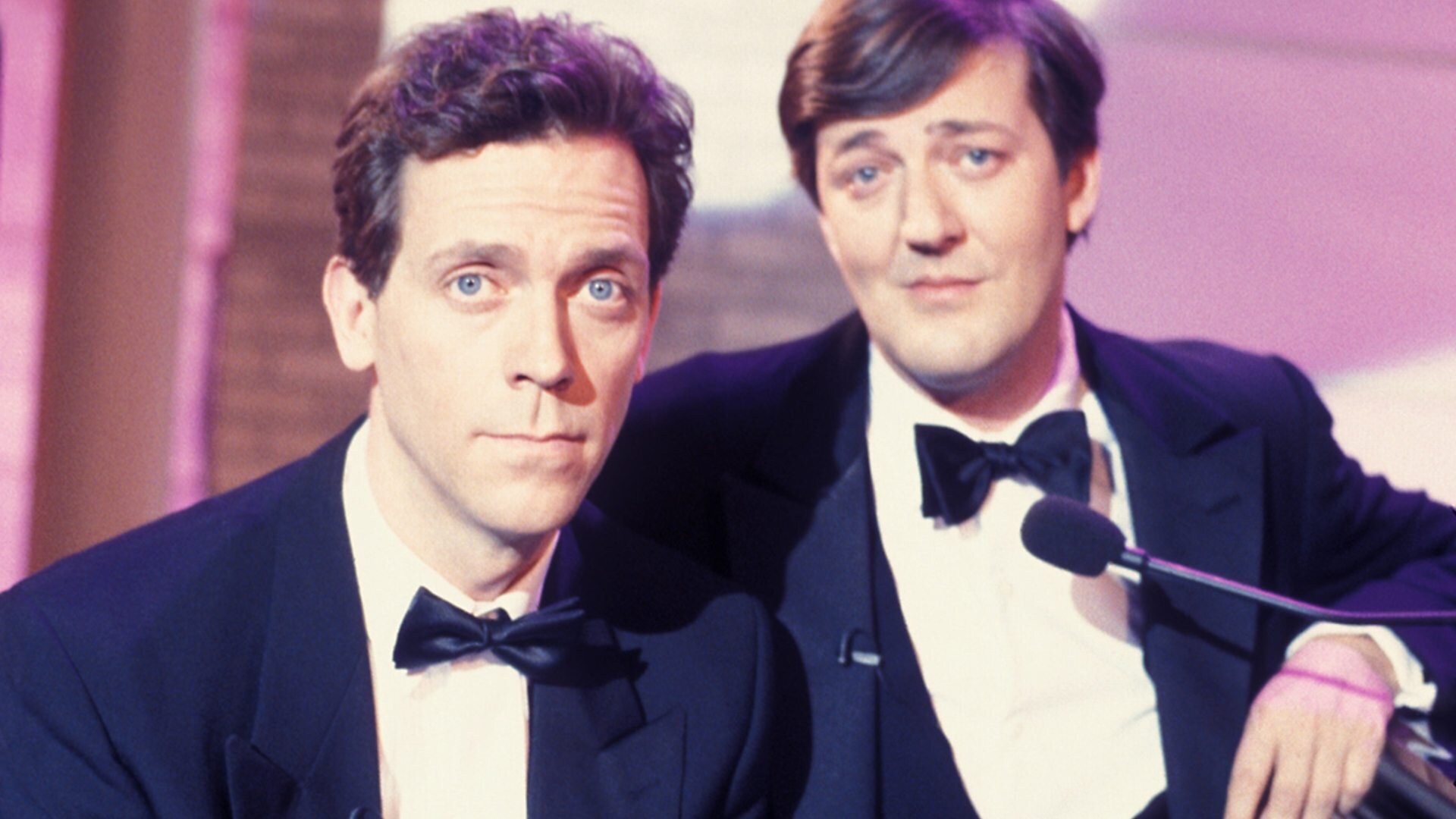 Episode 1 04x01
13.02.1995
Stephen Fry and Hugh Laurie welcome John Bird and Jane Booker to their sketch show. Featuring Hugh's protest song 'All We Gotta Do'.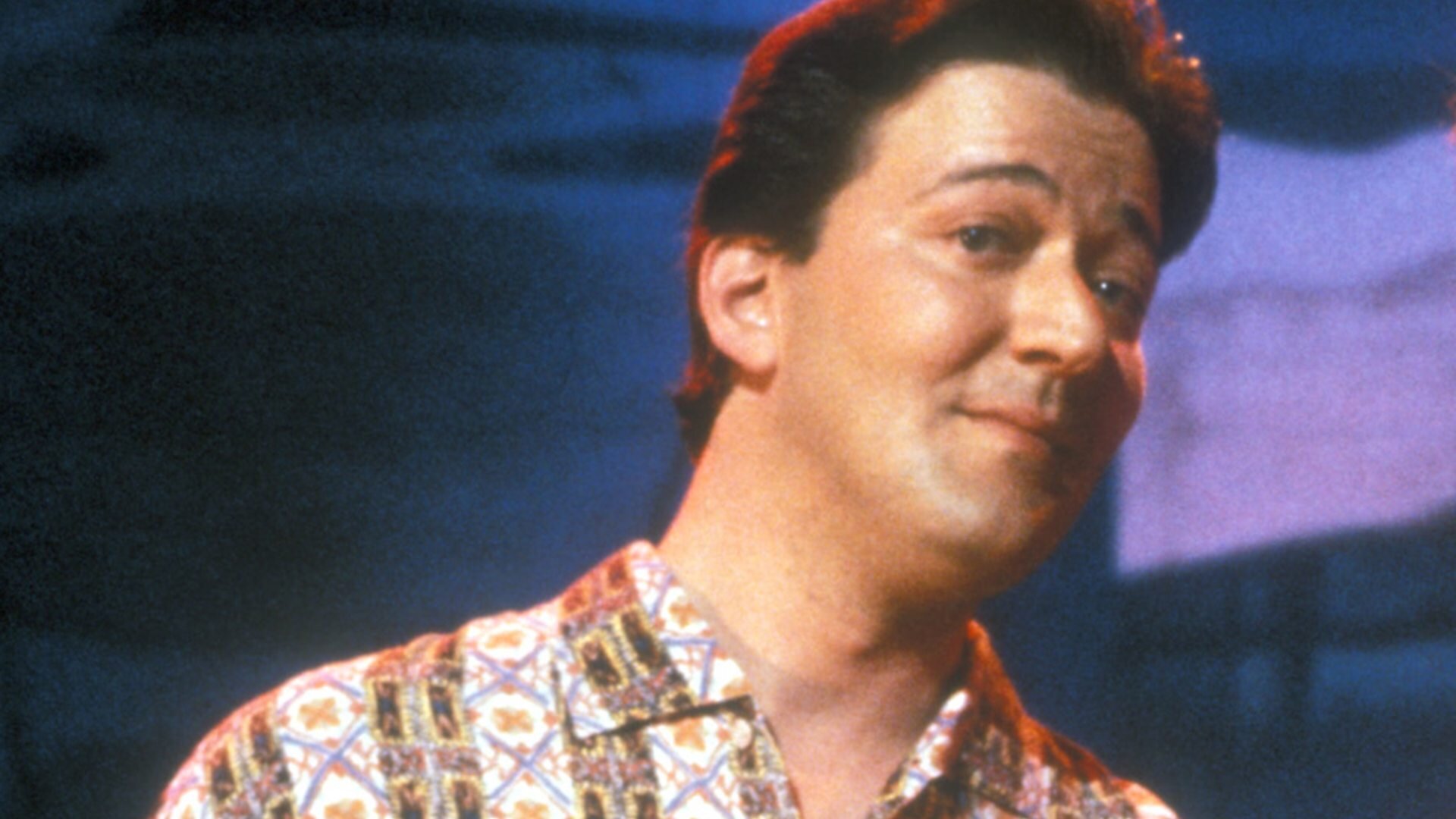 Episode 6 03x06
14.02.1992
Last in the third series of comedy sketch programmes starring Stephen Fry and Hugh Laurie. Two men with no experience of flying go up in a light aircraft, a bishop and part-time heavy metal singer finds himself in court, and two pedantic customers make life difficult for a waitress.
Episode 5 03x05
07.02.1992
Another half-hour of events designed to make you laugh, with Stephen Fry and Hugh Laurie. A reader is disappointed by Charlotte Bronte's Jane Eyre and contestants avoid the obvious on Countdown.
Episode 4 03x04
31.01.1992
More alternative comedy with droll duo Stephen Fry and Hugh Laurie. An elderly man looks for a get well card, a man has trouble asking his wife to pass him the marmalade at breakfast, and there's the scary tale of the Red Hat of Patferrick.