Bedfordshire Police allowed more than 80 cameras to follow their work for this landmark documentary series from the makers of 24 Hours in A&E.
Add to my shows
Latest episodes
Black Widow - Part 2 11x02
06.01.2021
In the conclusion of this two-part documentary, Victoria Breeden is taken into custody, but claims she is not fit to be interviewed, while police search her home for evidence that proves she has attempted to hire someone to murder her husband. Detectives are determined not to release her, but DC Louisa Abbott fears she is dealing with the cleverest criminal she has ever encountered.
Black Widow - Part 1 11x01
05.01.2021
First of a two-part special taking viewers behind the scenes of a Cambridgeshire police investigation into a woman who is plotting to have her ex-husband killed. A man handed police a secretly recorded conversation that appeared to show his girlfriend offering to pay someone to commit murder, and DS Mike Barnshaw has to work out whether the recording is evidence that she really wanted him dead or is pillow talk with a man she has picked up on a dating site.
The Home County Cartel - Part 2 10x02
10.11.2020
The covert team tries to find the true identity of Jaguar Palace, as well as the evidence to link the suspect directly to the drug-importing conspiracy. The detectives begin a nerve-shredding wait for the criminal network to set up its lucrative operation again, and stand ready to strike against the ringleaders when it does.
The Home County Cartel - Part 1 10x01
09.11.2020
The documentary focuses on the importation of huge quantities of Class A drugs, following the work of covert detectives from the Eastern Region Special Operation Unit. A consignment weighing more than 100kg has been intercepted while being imported into the UK from Europe. To reveal who is behind this, an undercover operation is authorised to closely monitor the shipment, using audio and visual equipment, as it travels to its final destination at a farm in rural Hertfordshire.
Episode 5 09x05
yesterday
The Horror House - Part 2 09x04
19.10.2021
Bedfordshire Police's largest ever operation into historic abuse continues, with DS Rachael Foy spending three years working to persuade victims to testify against the suspect. However, she knows that the system too often lets victims down even when they are brave enough to come forward - and in this case, many of the victims have died before they are able to do so.
The Horror House - Part 1 09x03
12.10.2021
Part one of a two-part report into the case of a man who sexually preyed on young people in Luton, which eventually became Bedfordshire Police's largest ever operation into historic abuse. The film begins with the work of a detective in the Child Sexual Exploitation unit, who discovers that a victim's testimony identifies a man who had been arrested eight times previously for sexual offences but had never been convicted.
Chicken Shop Wars 09x02
05.10.2021
Wanted 09x01
28.09.2021
Police officers search for a man in Luton who disguises himself as a delivery driver to force his way into people's homes and commit brutal assaults. However, when the police investigation fails to make headway, the family of one of the victims launch a campaign for information on social media - which increases the likelihood of the criminal seeing he is at risk of discovery and going to ground.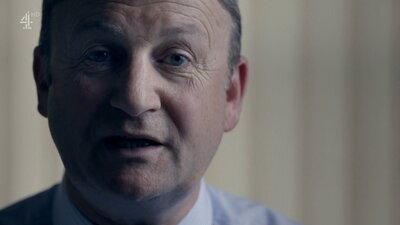 Sudden Death: Think Murder 08x06
16.04.2019
A coroner has asked police to look into the sudden death of a 48-year-old woman. When DS Graham McMillan, who has dealt with over 200 murders during his career, is sent photos of the dead woman, they immediately raise suspicions. He says 'You do get a hunch just through experience, something isn't right... I've looked at the photos that were taken of the lady in situ and what concerns me, is some of the bruising around the chest and the neck area.' His next step is to 'look at what we've got in front of us and say 'something doesn't seem right here'.